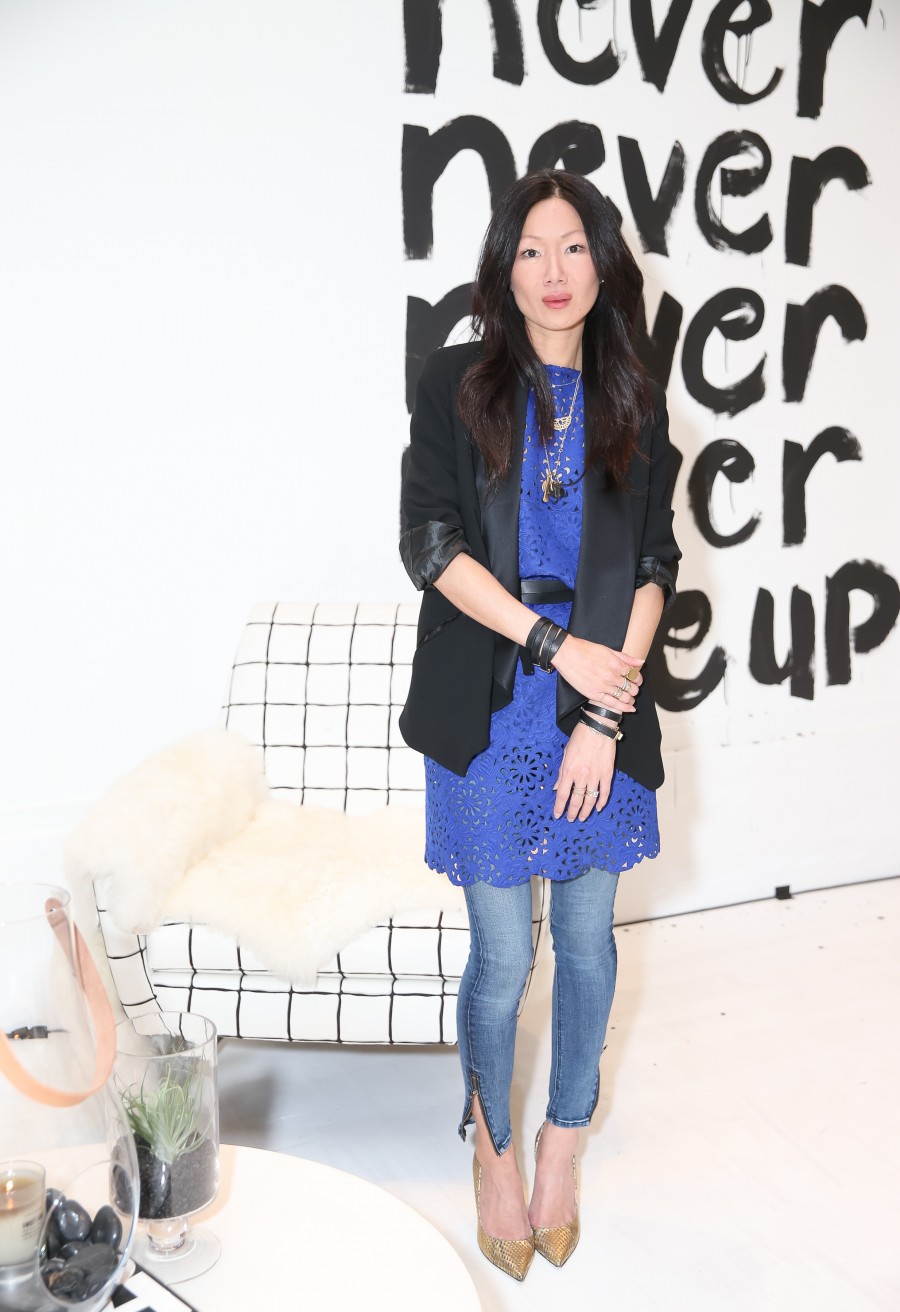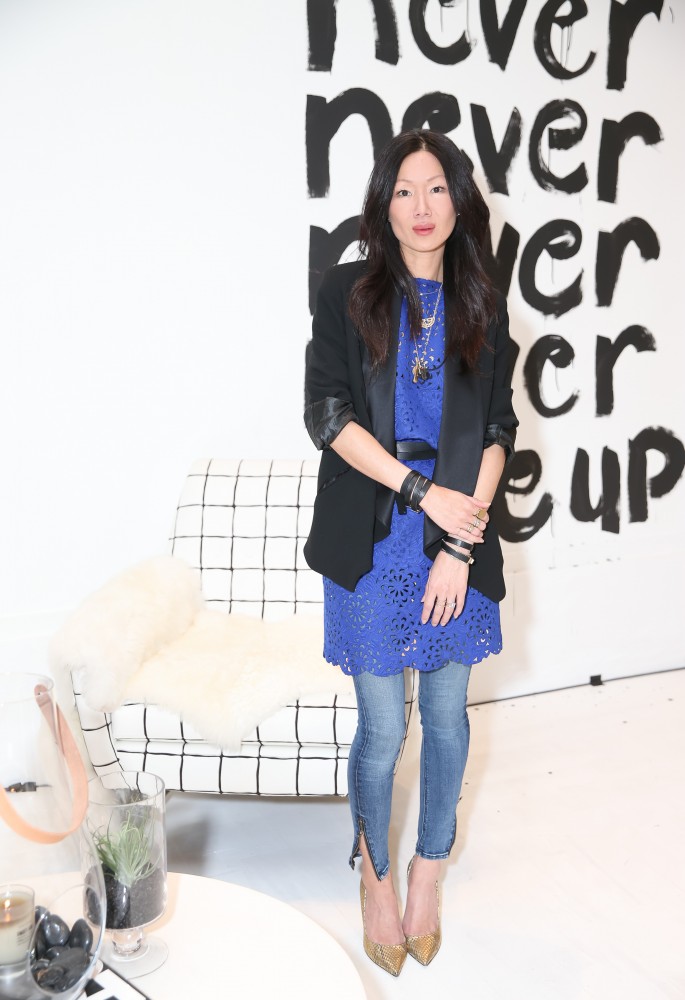 It's never too early to begin plotting for the holiday season, right? Last night your Daily got a head start on the seasonal festivities with Banana Republic, where creative director Marissa Webb was busy introducing the brand's holiday collection. For the first time ever, the label has introduced a slew of third-party merch, making the quest for stocking stuffers and holiday gifts a breeze. Alongside cozy sweaters and tweedy jackets were baubles from Odette, plus candles from Baxter of California and Hudson Grace. While BR's latest campaign stars (and adorable couple) Hannah Bronfman and Brendan Fallis took turns in the DJ booth, Webb talked us through the many facets of the festive season…
Why is this Flatiron store being called a lab?
We were looking for one store where I could come in, try out different ideas, and just play around. Because of that, we decided to call it the lab store. We painted the walls different colors, put plants on the walls, and brought in third-party collaborations. We even brought in different inventory as well!
How did the introduction of merch from other labels come about?
It's one of those things I've always been interested in. It wasn't a brainstorm idea, but it was more about what were the right brands to collaborate with. One of the brands we included was Odette, which is a local brand. The brand's designer, Jennifer Sarkilahti, has a studio in Brooklyn where she makes all the jewelry.
How can your mark be found throughout the store?
When the announcement went out that I got the job, I wrote on a card "xo Marissa." That's kind of become one of my signatures, and it can be found in a few places around the store.
Do you have a favorite holiday of the season?
I love all holidays for a number of reasons. I couldn't pick just one!
Do you have anything on your wish list?
When people ask what I want as a gift, I always say "Nothing!" Although, I could always use more puppies, puppy kisses, and snuggle time.
What will you be giving out this holiday season?
A lot of clothes, actually! It's the majority of what my friends and family want.