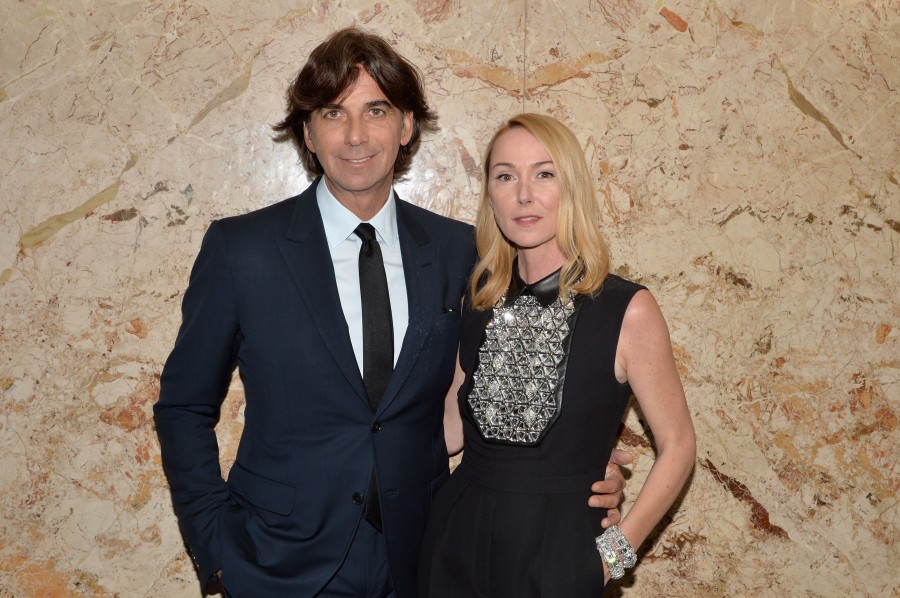 Former Gucci creative director Frida Giannini and her partner, former Gucci CEO Patrizio di Marco, are planning to get married. The couple, who were both ousted from their high-profile roles at Gucci in January, are said to be tying the knot on June 5th, according to WWD. The date is also di Marco's birthday. It looks like the time off from their former careers has allowed the couple to focus on their personal life.
Giannini and di Marco became a couple six months into their jobs at Gucci. The relationship apparently moved beyond the work environs after a trip to Shanghai in June of 2009 to open a Gucci flagship. The couple will be getting hitched almost exactly six years to the date they became romantically involved. The lovebirds already have a child named Greta, who Giannini gave birth to just 10 days after showing her Fall 2013 collection for Gucci.
The couple is reportedly planning to wed in Sabaudia, a beach town on the coast of central Italy an hour and a half south of Rome. The beach town was originally built by Mussolini in an effort to reclaim the Pontine Marshes. There's no word on where in Sabuadia the wedding party will be staying, but the chic Il San Francesco is considered to be one of the best in the area. One thing is for sure: The bride will probably not be wearing Gucci.