The only thing I love more than fashion? Getting it at a deal. And in this economy as a 30-something living in New York with bills, bills, bills, if it's not dancing in front of me with a substantial markdown…then it's simply not happening. As such, that's why I've been scrolling through the Italist app more than Hinge lately—for those who don't know, the Italian e-tailer is home to over 1,500 luxury brands and offers current and recent season product for women, men, and children that is always up to 70% off. You had me at Ciao! And because I don't do all this field research for nada, here's a glimpse at the coolest-of-the-cool brands currently sending my heart flutter….
Magda Butrym 
This Polish brand has me in a chokehold and seems to take up so much of my mental wishlist right now, to the extent that every time I look at my own closet, I'm a little mad that the intense manifestation isn't working. Magda Butrym has always had such a strong sense of its (almost) intimidatingly cool customer, and the namesake designer is only getting better and better at predicting the following season's buzziest trends. And with rosettes looking to be a dominant detail for the foreseeable, it's probably time I snap up one of the brand's signature bodysuits, party dresses, or skirts with a long cascading train before you all beat me to it at the checkout.
Mini dress, $1,101.69 (usually $1,455.59), Magda Butrym via Italist
Nensi Dojaka
Albania-born, London-based LVMH Prize 2021 winner Nensi Dojaka launched her label in 2017, and despite being only a few years in the game, her name often appears on the most-searched for trending lists alongside luxury brands that have been around for the better part of a century. The buzz is warranted too. Her celebrity fans include everyone from Rihanna to Zendaya, and don't tell us you haven't noticed her instantly-recognizable cut-out and deconstructed details influencing everyone all around the industry.
Gathered Bra One Piece Swimsuit, $393.31 (usually $682.40), Nensi Dojaka via Italist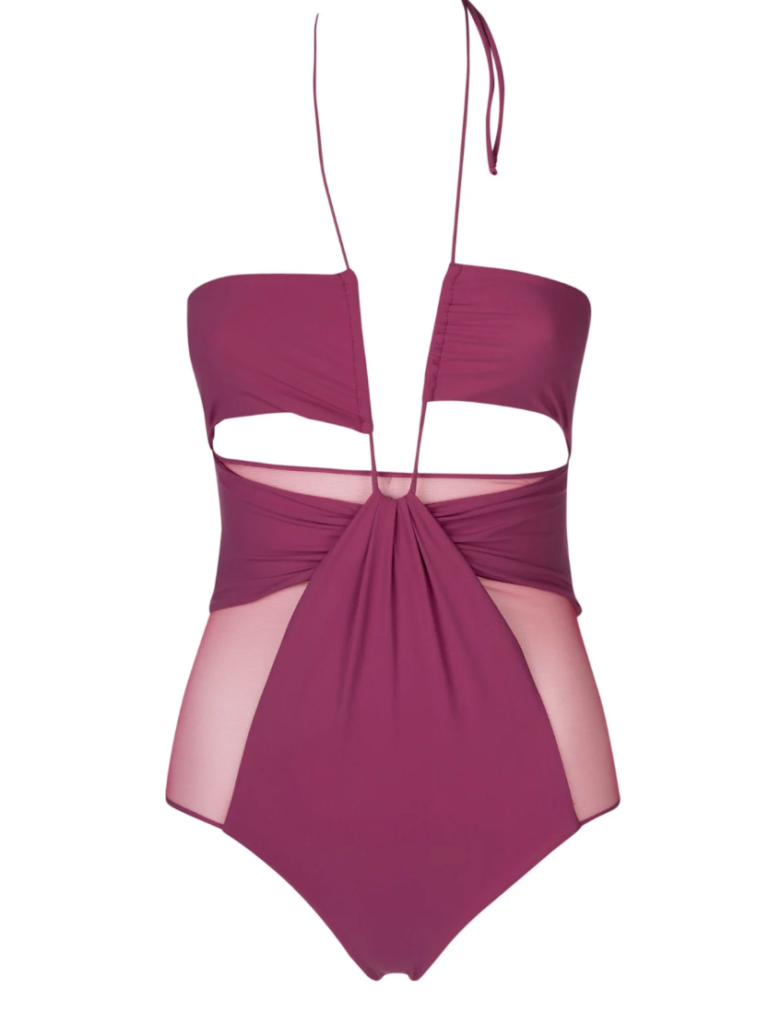 NEW ARRIVALS
Born in Istanbul, Turkey in 2020, this brand is the brainchild of creative director İlkyaz Özel (an equally must-follow account on Instagram, by the way.) With its finger on the pulse of what's hot and what aesthetics are about to pop off, NEW ARRIVALS' philosophy is equally embedded in slow fashion that isn't about chasing trends, but rather creating quality, standout pieces that are made to last while spotlighting local Turkish sources with each garment. The brand says its approach speaks to effortless eveningwear with a hedonistic twist for the woman that wants to celebrate wildly. We couldn't agree more. We know who to call on ahead of our next big bash!
Black Dress, $797.21 (usually $881.35), NEW ARRIVALS via Italist
Des Phemmes
Despite launching his partywear label in March 2020 (gasp!), designer Salvo Rizza's emerging brand has still managed to go from strength-to strength, not least thanks to a little endorsement from the likes of Instagram's best dressed, Dua Lipa. With painstakingly detailed embellishment, slightly nostalgic Y2K elements, and ultra flattering silhouettes, Des Phemmes is Rizza's love letter to all women; in fact the name even implies 'about women.' If you're wondering what it is that you can't put your finger on, perhaps the fact that Rizza began his fashion career at Giambattista Valli in Paris might explain some of the stunning design details. Alas, the price is right—it's couture, but for the Klarna girls on a budget!
Ricamo Tie Dye Skirt, $373.71 (usually $646.76), Des Phemmes via Italist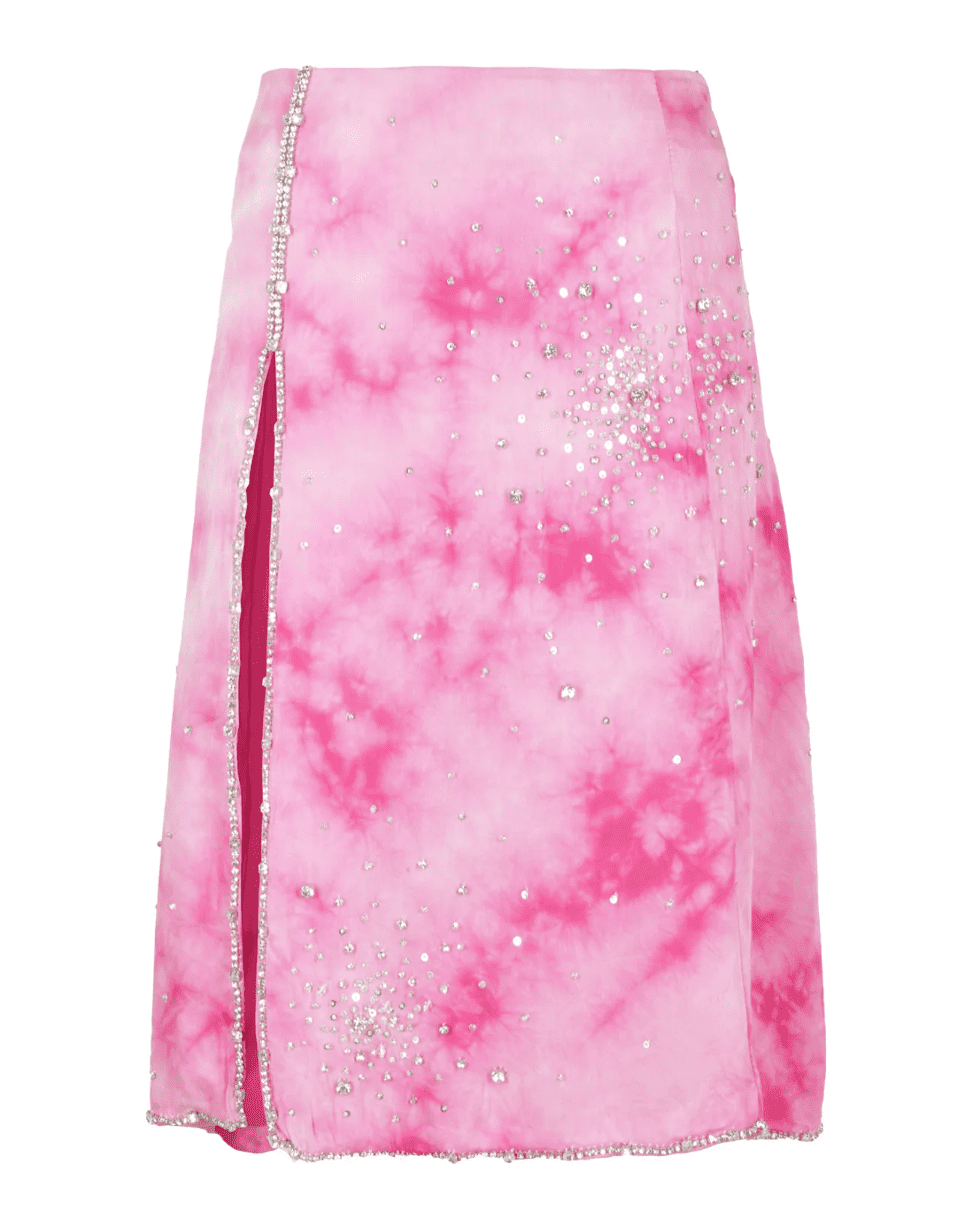 Taller Marmo
If you've been on the hunt for a wedding guest outfit as of late, no doubt you've stumbled across Milan-based Taller Marmo's feather-edged caftan-like frocks. While it's not a new label as such—it was founded in 2013 by designers Riccardo Audisio and Yago Goicoechea who were also finalists for the International Woolmark Prize in 2016—it certainly feels like the Italian luxury brand has hit its stride stateside as of late. Probably thanks to the return of all-out glamour dress codes post-COVID. Indeed, speaking of all-out glamour, on the design duo's moodboard are endearing style icons such as Sophia Loren and Diana Vreeland…we'll drink to that. Preferably in one of their show-stopping gowns! Cin cin!
Fringe Dress, $586.88 (usually $683.39), Taller Marmo via Italist
Oséree
Founded in 2015 by chicettes Jannine Vinci and Isabella Cavallin, Oséree is a so-called swimwear brand that is anything but destined only for a quick dip. Rather, the founders were inspired by the idea of a beach/poolside-ready wardrobe that could carry you through whatever a day might lead you to. As such, the scope of 'swimwear' that it offers runs from glittery bathing suits and feather-trimmed and sheer coverups to sequin trousers that'll ensure a main character moment either at golden hour, or indeed, under a disco ball later that evening.
Lumiere Plumage Mini Dress, $380.50 (usually $465.62), Oséree via Italist
Subscribe to our newsletter and follow us on Facebook and Instagram to stay up to date on all the latest fashion news and juicy industry gossip.