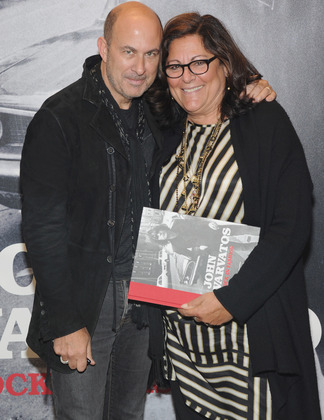 Fern Mallis' Next 92Y Interviewee: John Varvatos, Coming This March!
In her latest edition of Fashion Icons with Fern Mallis, John Varvatos will be in the hotseat on March 27. Grab a ticket here ASAP to snag a seat for this riveting convo. Varvatos' impressive resume includes humble beginnings in sales and design at Ralph Lauren before becoming corporate president of menswear at Calvin Klein, executive VP of design and merchandising at London Fog, and then senior VP of special projects at Nautica. After that, Varvatos launched his eponymous collection in 1999. He's also a music buff and it's common for his collections to be inspired by rock icons like Iggy Pop and Alice Cooper. His brand has been valued at over $80 million. Needless to say, there's a lot to cover. Mallis' intimately meeting with her guests for an onstage tête-à-tête. Previous interviewees have included industry greats like Andre Leon Talley, Marc Jacobs, Tom Ford, Suzy Menkes, and Bruce Weber. And, everything is fair game, from social media habits to insecurities. She's also really good at getting their dish on juicy tales from decades past. See you there, chéris!
The Daily Front Row
Seating you front row, taking you backstage & catapulting you into the world of fashion. Stalk us on twitter @DailyFrontRow, follow us at FashionWeekDaily.com and always be seated front row.