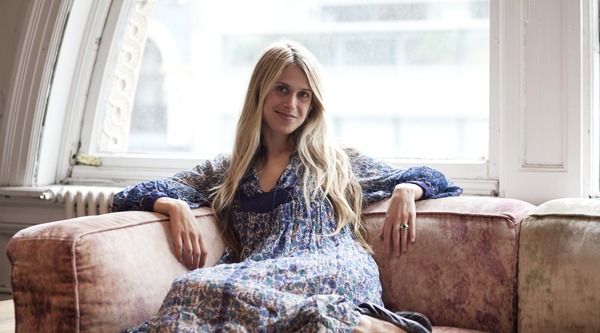 Feeling Foxy With Molly Guy Of Stone Fox Bride
|
For the unconventional bride, Molly Guy, the creative director of Stone Fox Bride, has everything you need for your big day.
Where did your boutique's name come from?
I've called my friends 'stone foxes' for years. It's just such a clean, succinct way to describe a really rad, cool woman who's comfortable in her skin and has it going on.
What's happening this season?
This is the first time we're showing during Bridal Week! We're just going to invite people over for tea and let them look at the collection.

So you help out brides beyond the dress?
We do flowers, engagement rings, center pieces, and chuppahs…basically everything!

What kind of bride is drawn to Stone Fox?
Our bride didn't lay awake as a kid dreaming about her wedding dress; she isn't in some romantic fantasy about her "happily ever after" life. Planning a wedding is a meaningful ritual for her.
You've paired up with some pretty chic designers!
We've collaborated with Mandy Coon, Pamela Love, Nomia, and Ryan Roche. And we're collaborating with Honor for the holidays.