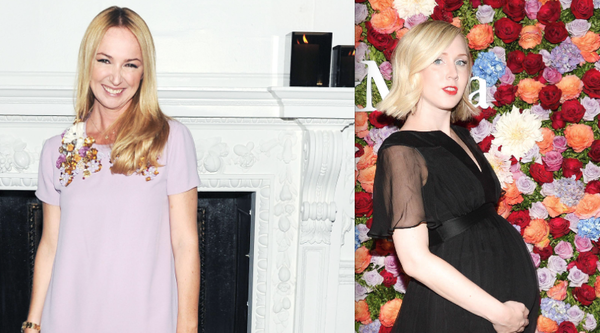 Fashion's Baby Boom!
|
The industry as a whole has been quite busy producing an army of little chicsters. Margherita Missoni gave us a sneak peek of the nursery in the works for little Otto Amos; Gucci's Frida Giannini welcomed Greta di Marco; and Kate and Wills gave us tiny George. And how could we forget new mamas and mamas-to-be, Ashley Baker, Antonella Spina, Lydia Fenet, Jane Keltner de Valle, Kate Schelter, Julia Kalachnikoff, Claudia Magic, Ivanka Trump, and Lesley M.M. Blume. Plus, The Daily family has expanded. Sarah Horne Grose's son, Axel, just turned 1, and deputy editor Eddie Roche has a new goddaughter, Piper Olivia, whose mother Holly Donlon Durrett hails from the New Yorker, Vanity Fair, and Condé Nast Traveler.
Plus! Do We Hear Wedding Bells…
The big event right before NYFW? The extravagant nuptials of Tatiana Santo Domingo and Monaco's Andrea Casiraghi. A host of stylish lovelies were in attendance, including Lauren Santo Domingo, Eugenie Niarchos, Bianca Brandolini, Noor Fares, and Charlotte Casiraghi (also expecting.) Other new, blushing brides and grooms: Theory's Mona Sharf, Nylon's Rachael Wang, Carlton DeWoody, and Emese Szenasy. Did you buy them all blenders?