Whether you need a gift for a fashion nerd or a casual fan, there is no better way to surprise someone than by giving them a book. What makes industry-related tomes an especially good when-in-doubt fallback is that they run the gamut in subject matter, from history, to memoirs, to gorgeous photography collections. There's something for everyone! Below are 10 options to fit all the fashion folk on your list, including yourself:
1. Kate by Mario Sorrenti
Fans of Kate Moss, Mario Sorrenti, and all-things '90s were deeply excited about the release of this book, which is comprised of previously unreleased images from the model/photographer duo's iconic Obsession ad campaign. It has been decades, and clearly we're all still obsessed.
Kate by Mario Sorrenti (Available at Phaidon), $100.
2. Neville Jacobs: I'm Marc's Dog
Is Neville Jacobs fashion's most famous pooch? At the very least he's well-known enough to warrant his own book! The perfect book for animal loves, I'm Marc's Dog features photographs from his Instagram account, as well as personal ones from Marc Jacobs' private collection.
Neville Jacobs: I'm Marc's Dog by Neville Jacobs and Nicolar Newbold (Available at Rizzoli), $9.98
3. Martin Margiela: The Women's Collections, 1989—2009 
For those who were unable to make it to Paris for the Palais Galliera's recent exhibit on the elusive designer (or for those who were and want to relive it), this book is the perfect way to reflect on Margiela's oeuvre. Spanning 20 years of his career, The Women's Collections is about as close as one can get to actually understanding his genius.
Martin Margiela: The Women's Collections, 1989—2009 by Alexandre Samson (Available at Rizzoli), $55.
4. Grace: A Memoir
A great book for anyone who wants to learn about fashion through the decades from the perspective of one of the most celebrated editors in the industry. Coddington is absolutely charming, and her story is far more interesting than a simple rise to the top of Vogue.
Grace: A Memoir by Grace Coddington (Available at Barnes & Noble), $31.50.
5. The Battle of Versailles: The Night American Fashion Stumbled into the Spotlight and Made History 
Fashion history is filled with some truly fascinating moments that would interest even the most casual fans. Among them is the Battle of Versailles, a charity event in which American designers went head-to-head on the runway with some of the biggest names from Paris — and blew them out of the water. Written by Pulitzer prize winner (and journalist for the Washington Post) Robin Givhan, this riveting tale will soon be headed to HBO.
The Battle of Versailles by Robin Givhan (Available at Barnes & Nobel), $16.19.
6. The Complete Costume History
This one is for the nerds out there: Auguste Racinet's Le Costume Historique was originally published between 1876 and 1888, but has been re-printed by Taschen. Marvel over the detailed illustrations of trends across the centuries, annotated in English, German, and French.
The Complete Costume History by Auguste Racinet (Available for pre-order at Taschen), $70.
7. #FashionVictim
Not all fashion books are non-fiction! This recently released novel has been getting a lot of attention and a lot of great reviews for its biting wit and satire of the industry. Read our interview with the author (and former fashion editor) Amina Akhtar to find out how it all came together, and what she really thinks of the industry.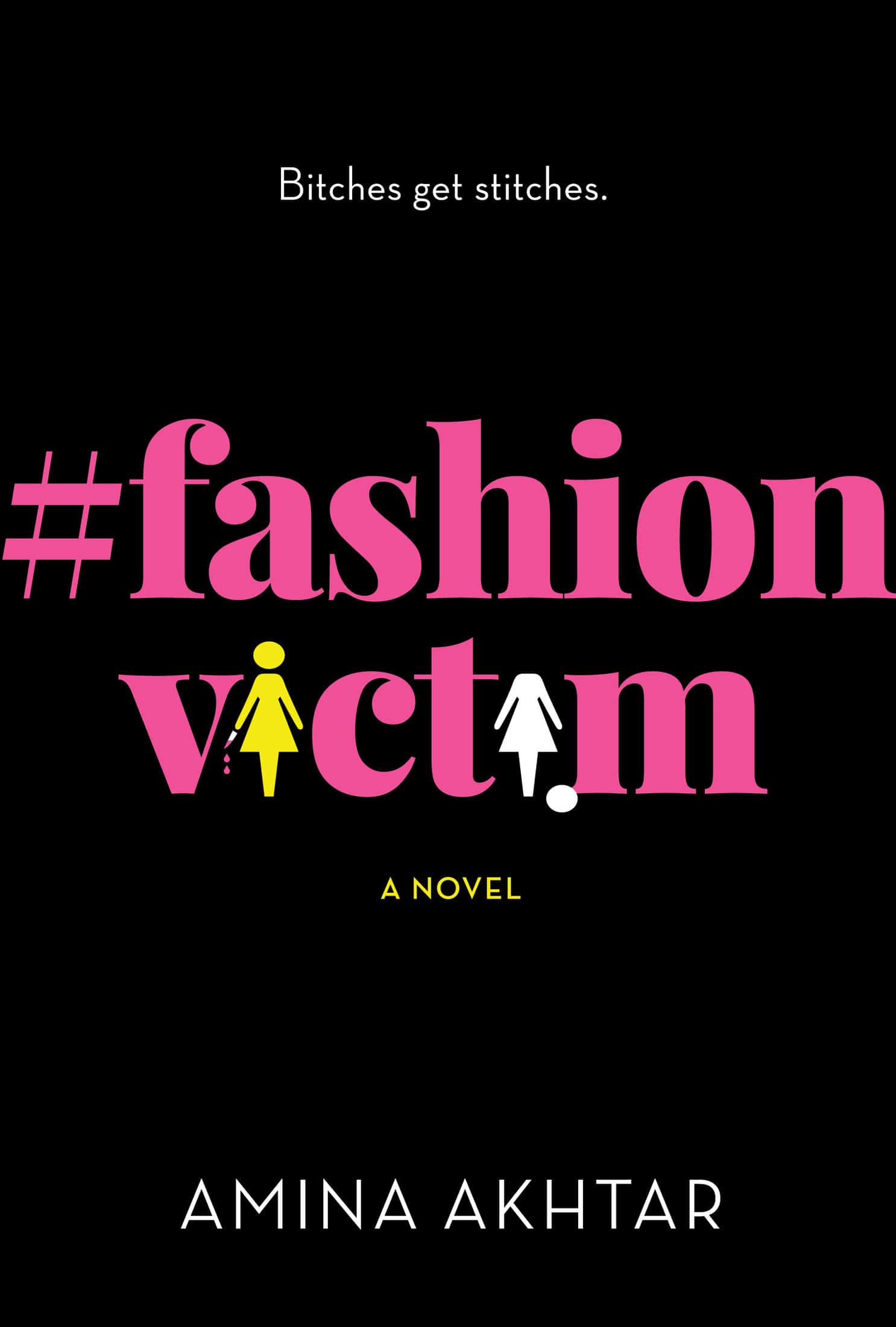 #FashionVictim by Amina Akhtar (Available at Amazon), $14.48.
8. Richard Bernstein: Starmaker — Andy Warhol's Cover Artist
Magazine lovers will get a kick out of seeing these vintage Interview covers, designed by Richard Berstein. In addition to the work he did for Andy Warhol's magazine, the tome also features his editorial work for publications like Vogue Italia and New York Magazine.
Richard Bernstein: Starmaker by Roger Padilha and Mauricio Padilha (Available at Rizzoli), $55.
9. Alaïa
After being out of print for a decade Rizzoli has re-issued Alaïa — the only major monograph on the designer — coinciding with the 20th anniversary of its original run, and coming out nearly a year after he passed away. Relive some of his classic fashion moments through photographs from the industry's most celebrated photographers, as well as an all-new introduction by Carla Sozzani.
Alaïa by Carla Sozzani, Azzedine Alaia, and Christoph von Weyhe (Available at Rizzoli), $150.
10. RANKIN: Unfashionable — 30 Years of Fashion Photography
Hot off the presses, this new Rankin monograph — which covers 30 years of the photographer's career — hasn't even been released yet in the United States (although it is available now in Europe).
RANKIN: Unfashionable by Rankin (Available for pre-order at Rizzoli); $65. 
Subscribe to our newsletter and follow us on Facebook  and Instagram to stay up to date on all the latest fashion news and juicy industry gossip.