A pioneer in the brow industry, Sania Vucetaj has become famous for creating full, bold brows—her years of experience and celebrity clientele, well, proves it. Giving us the scoop on what seems to be the hottest beauty topic as of late (thanks, Cara Delevigne), we got the scoop from the master herself.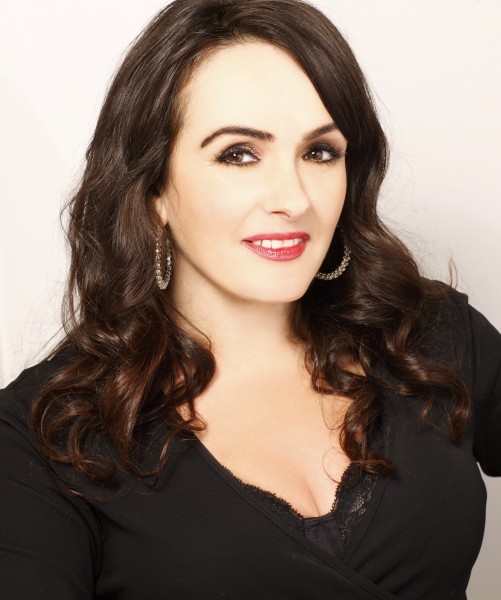 How did you get started in the "brow biz?"
My brow infatuation began at a very young age. I had a scar that cut through my brow and it was something I stressed over for years before sitting in front of the mirror one day and figuring out how to camouflage it. I've been doing brows ever since. Before opening my own salon 10 years ago, I was the premier brow specialist at the beauty level salon in Bergdorf Goodman.
You only tweeze. Why is that?
My signature has always been full and natural brows. Tweezing is the most precise method. Since every single hair counts, it ensures that you get the best possible shape. Waxing and threading pull multiple hairs at once, therefore lacking precision. Waxing also stretches the delicate skin around the eyes. Threading pulls hairs in all directions, which breaks them and causes in-growns.
Why do you think brows have become more talked about now than ever before?
Women are as obsessed as ever with their looks and they're realizing that full and perfect brows can make you appear more youthful and sophisticated. A perfectly groomed brow means you can opt for natural makeup while still making a statement since brows frame the entire face.
What's the current brow trend?
There's no trend when it comes to brows. Stick with a lush, full brow, which is always more flattering. Let makeup be the trend. Keeping them natural-looking yet polished.
Who do you look at for brow inspiration?
My client Olivia Culpo has beautiful brows that enhance her features. When she first started coming to me years ago, we put them on a growth program to get them to their current fullness and shape. There's something beautifully exotic about her brows.
Who else comes to your salon?
Sarah Jessica Parker, Angela Simmons, Eliza Dushku, and Kathie Lee and Hoda [Kotb]. I've also known Eva Chen since I started at Bergdorf. So blessed to have her in my life.
What's a tip for getting great, full brows?
Avoid any lotions, moisturizers, foundations or sunscreens on or around the brow area. It blocks hair follicles and prevents growth, as well as causes hairs to shed. Also avoid brow gels! Clients who have followed my advice have seen tremendous growth.
What do you constantly see women doing wrong?
Over-tweezing the center of the brow. By doing this, you're making your features look wider—especially your nose. This is not flattering on anyone. Brows should align with the top bridge of your nose.
How often do clients come in?
Women typically come in once a month (every four to six weeks). If you're doing your brows more than every two weeks, you're obsessing!
Tell us about your signature mechanical brow pencil.
After years of searching for brow pencils to recommend to my clients, I decided to use my expertise to create the most natural and easy-to-use pencil. The SBB Angled Mechanical brow pencil comes in three natural shades—light, medium and dark—that work on all hair colors. The texture is a cross between pencil and powder so you get the precision of a pencil with the smoothness of a powder. The angle also mimics the brow for easy application.
OK, we have to know: Whose brows are you dying to get your hands on?
Surprisingly, I am dying to get my hands on Cara Delevigne. Although her brows are thick and dark, too much was removed from the top of the brow and they are too low in the front. I would love to give them a little lift and create more fullness from above. She's young and beautiful and can get away with this now but down the line, this will look too heavy and it will be harder to get back the hairs on top, which will give her that lift. It wouldn't be very different—just a touch of a lift.
Sania's Brow Bar, 48 West 20th Street, New York, NY 10011