If you were in New York over the weekend, it was impossible to avoid the "characters" who came out for the annual Comic Con at the Javits Center. We sent (the incredibly talented!!!) fashion illustrator A.E. Kieren to capture some of the best looks from the convention. 
What's your background?
I went to art school at College for Creative Studies in Detroit, then came to New York City and got my master's in illustration at SVA. I specialize in art on-location—I cover mostly music, but also some fashion and beauty.
How did you approach your subjects?
At Comic Con, I approached them directly and told them I was a fashion illustrator and that I wanted to sketch their look. I only had one person say no. Everyone else was happy to pose—there were even a handful who asked to be sketched.
How did you choose who to go up to?
I approached people whose looks were striking and interesting. I was looking for people who weren't doing the characters the way we are used to seeing them, but instead were using the characters as a jumping-off point to make something original. I like to see the genre mashups in the costumes and the gender swaps. A lot of people who were wearing a lot of amazing looks passed by without me getting a chance to ask them to pose. The Con was so gigantic and so chaotic. Those who wear a really good costume pay a price for it in that they can barely move at the convention and are swamped with requests for photos. When I was in Artists Alley, where the comic book artists have desks and sign comics and sell art, I thought that a lot of the artists were dressed sharp, but of course they were all so busy running their tables that I couldn't get to any of them.
How long does it take you to sketch?
These are 12-minute sketches, with a tiny bit of color and editing added at home on the computer!
Do you have a preferred color you work with?
I usually paint all monochromatic, either in indigo or oxblood, and then shift the colors digitally.
What other aspects of the world do you capture?
My favorite subjects are the performers—the musicians, singers, comedians, and dancers that I sketch for various jobs. It's always a challenge to capture the moment. It's a game.
Where can we find you?
I can always be found at Refinery Hotel
on Thursday
evenings from
8 p.m. to 11 p.m.
sketching in Winnie's while the jazz bands play. I also sketch a monthly show at EastVille Comedy Club, and the next one is on 
October 14
.
What's your long-term goal?
To keep sketching in lots of different formats. I would like to sketch indigenous tribes in the Amazon for National Geographic.  I would like to go on tour with Lady Gaga or Adele and publish a lavish sketch-journal of life on the road. And I want to do more fashion illustration onsite in Paris and Milan.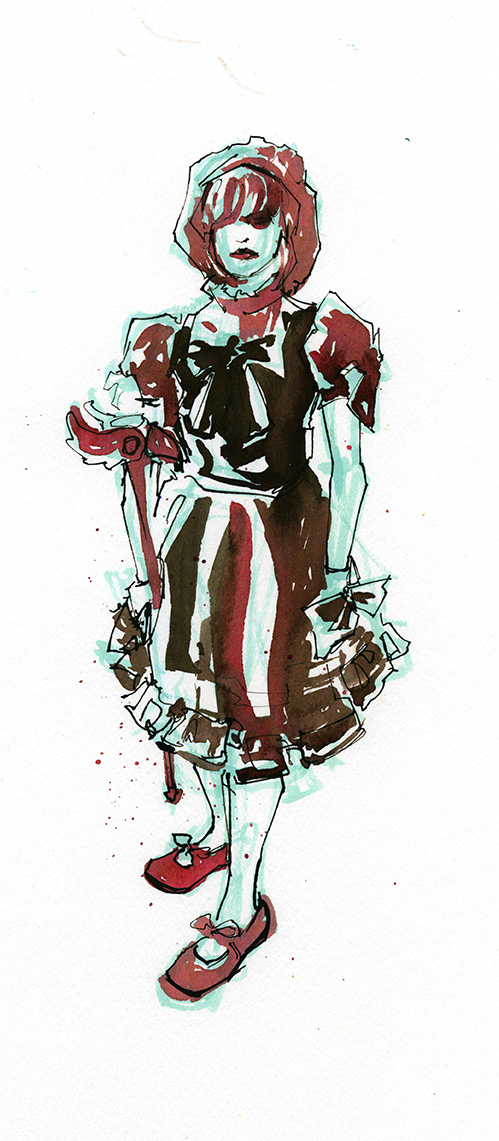 Ariana, 19, architecture student. Ariana's costume is based on a Japanese anime character called Cardcaptor Sakura.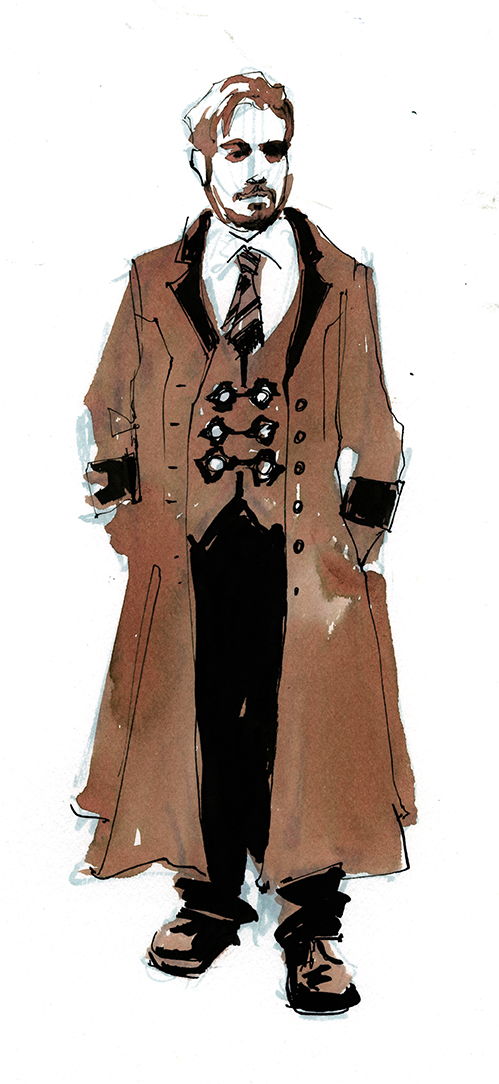 Dave, 23, law student. Dave describes his outfit as "steampunk pirate."
Enrique, 29, stylist. Enrique was coming directly from work, where he wears a suit every day.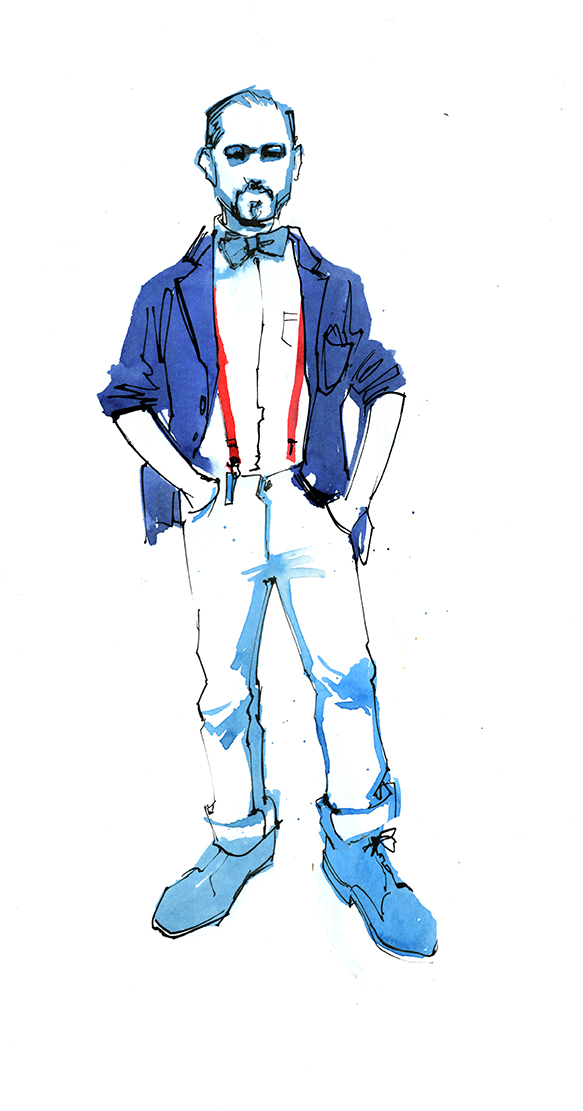 Hussam, 30, software engineer. Hussam describes his outfit as "geek chic."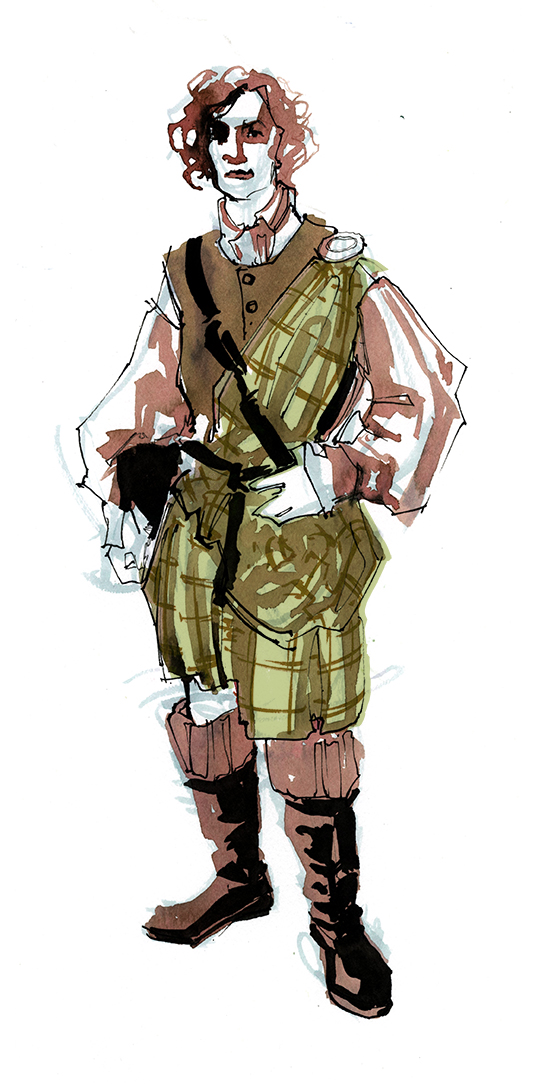 Jamie, 32, engineer. Jamie's tartar ensemble is inspired by the Outlander novels by Diana Gabaldon.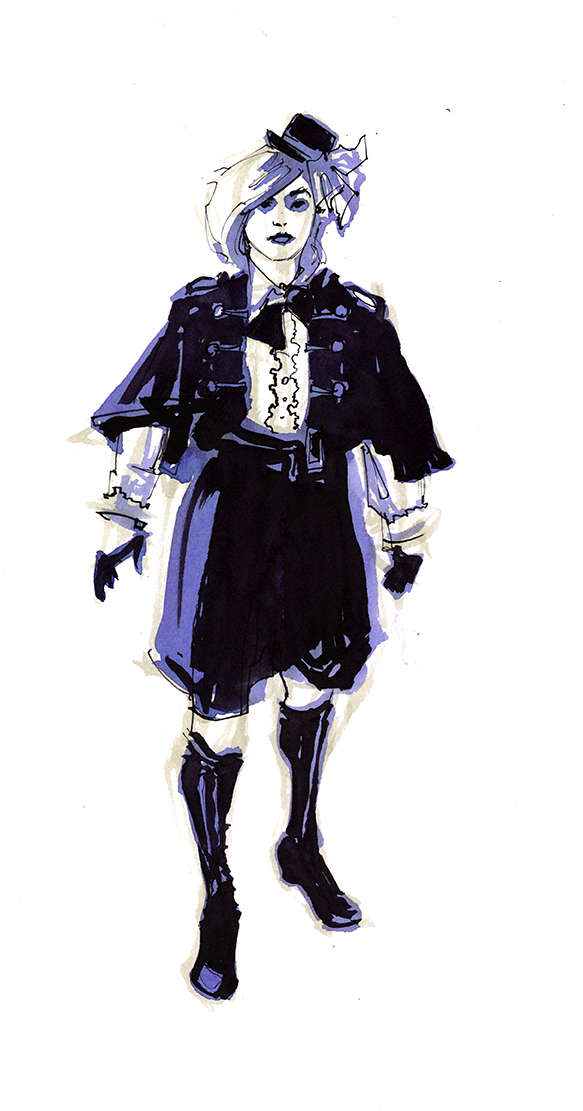 Jayne, 19, animator. Jayne's military-inspired look is her own original character.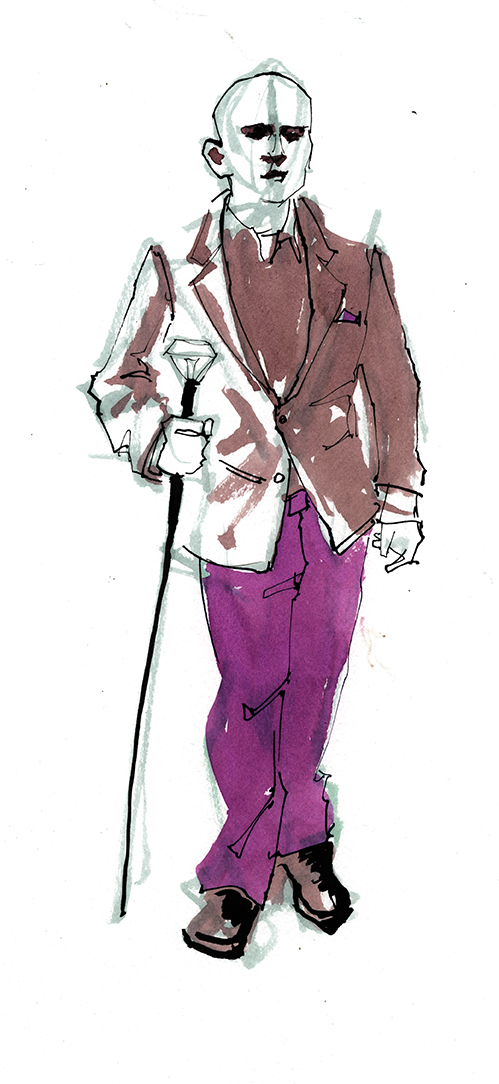 Jonathan, 22, sporting goods store manager. Jonathan is wearing a menswear ensemble based on the Daredevil villain, Kingpin.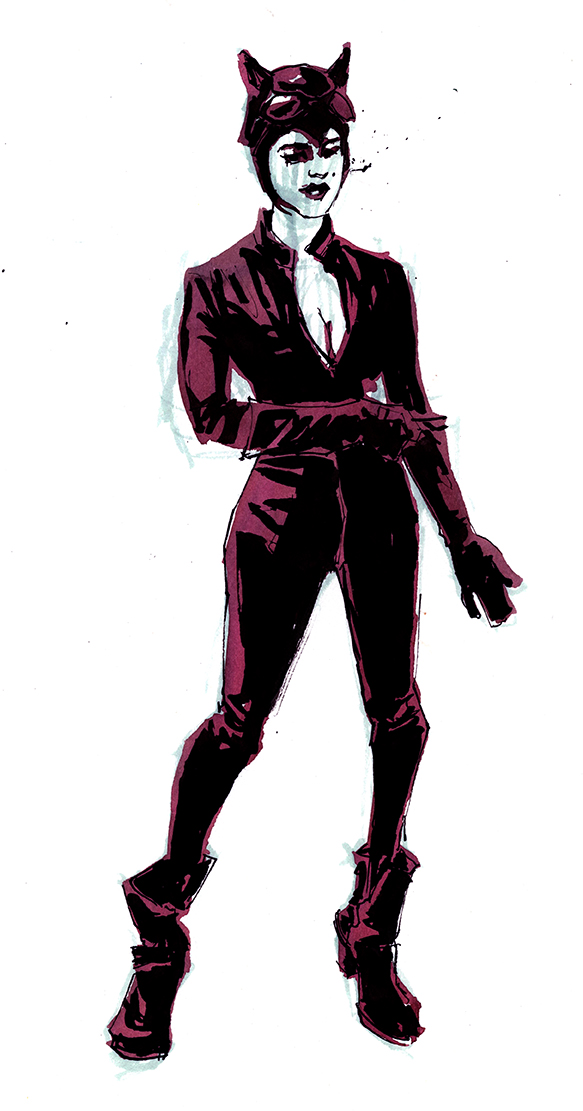 Julie, 25, costume designer. Julie is a utilitarian Catwoman in boots and a black latex catsuit of her own design. Complete with two push-up bras.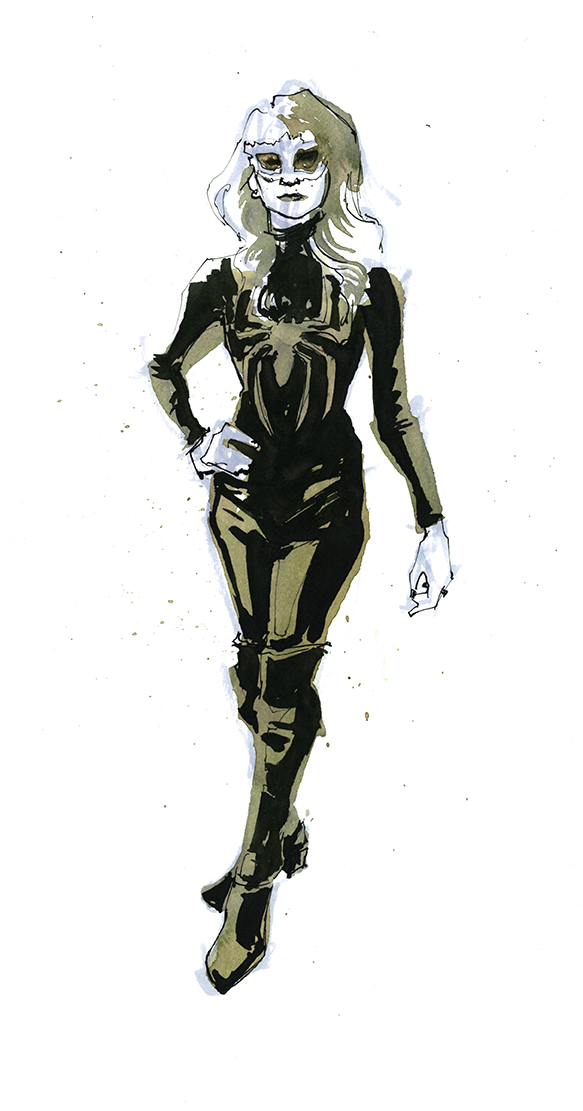 Kim, 25, office manager. Kim wears a rhinestone mask and is costumed as a gender-inversion of the Spider-Man villain, Venom.
Michelle, 21, film student/model. Michelle's look is inspired by Phoenix from X-Men and Victoria's Secret Angels.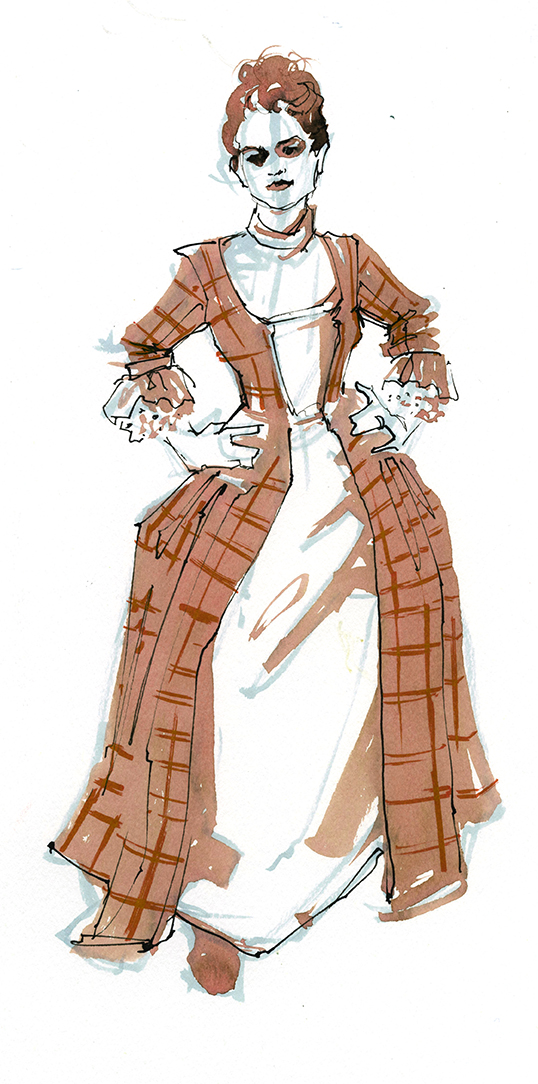 Natasha, 32, garden center operator. Natasha's tartar gown is also taken from the Outlander novels by Diana Gabaldon. Natasha and her boyfriend Jamie (also illustrated) are a couple's cosplay this Con.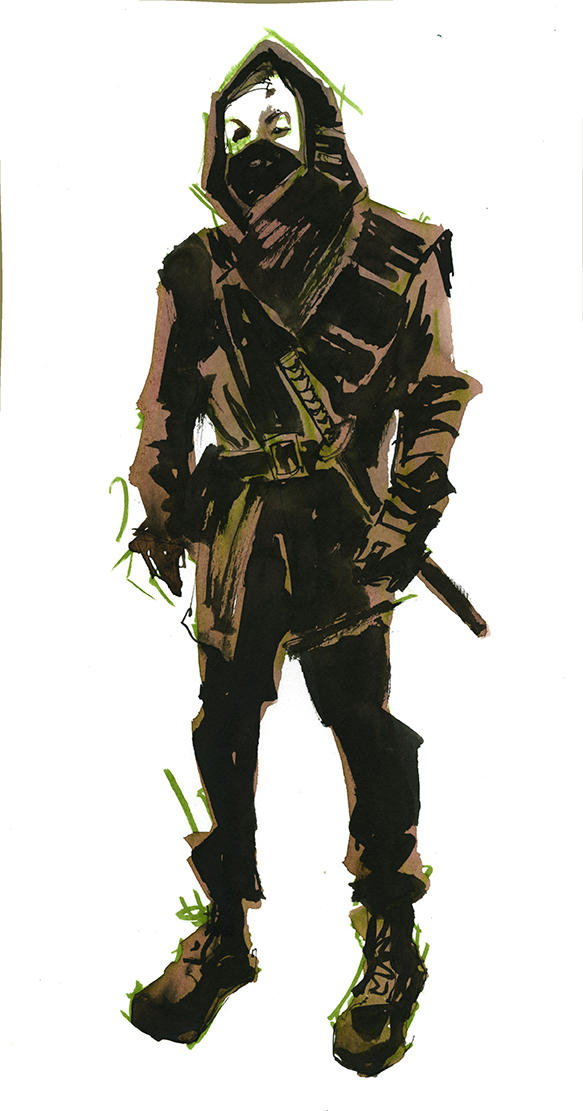 Nelson, 30, systems administrator. Nelson's all-black and leather look is urban ninja.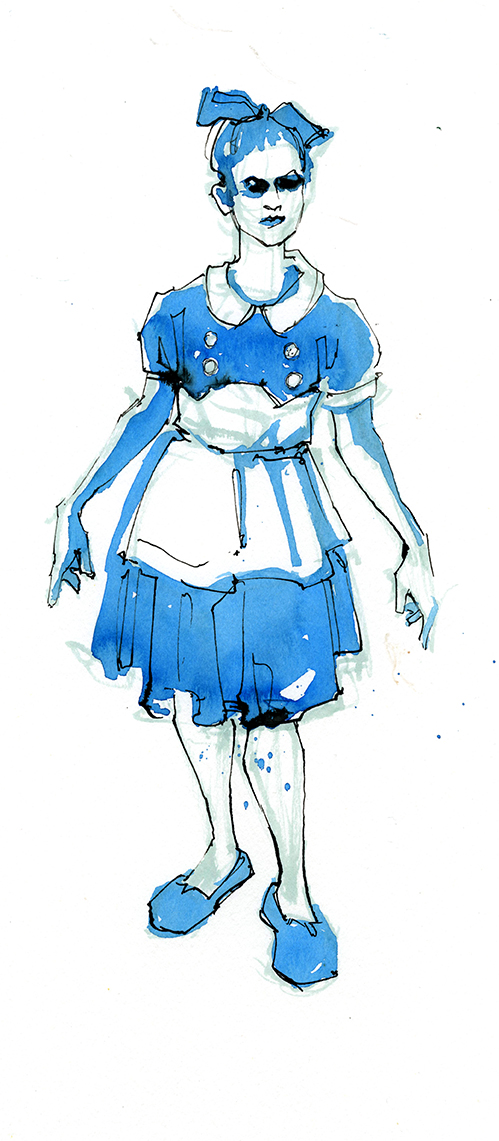 Priscilla, 20, law student. Priscilla's outfit is based on the character Little Sister from the BioShock video game series.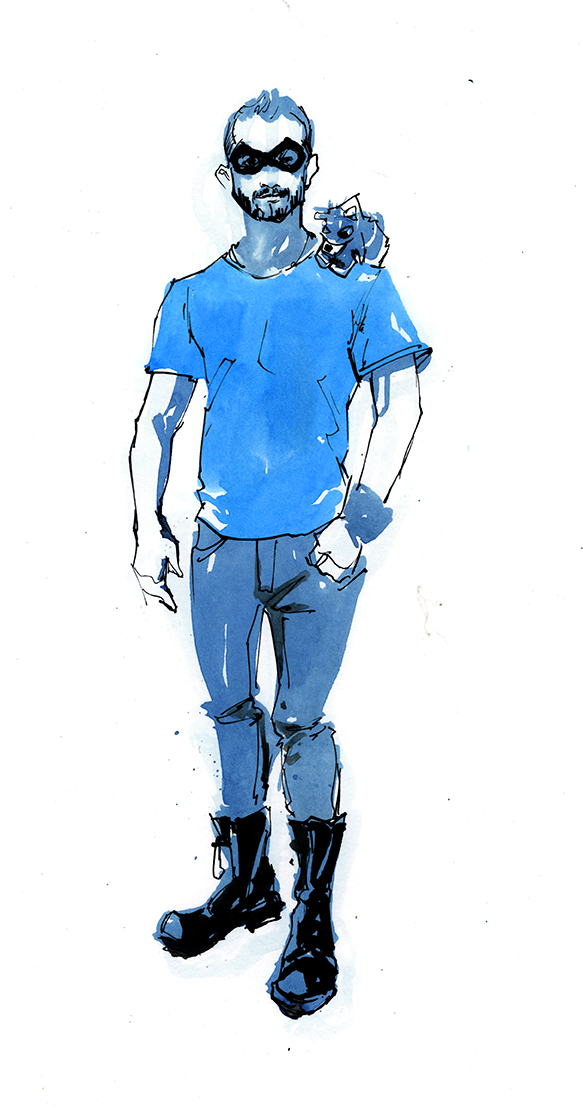 Timothy, 28, architectural lighting designer.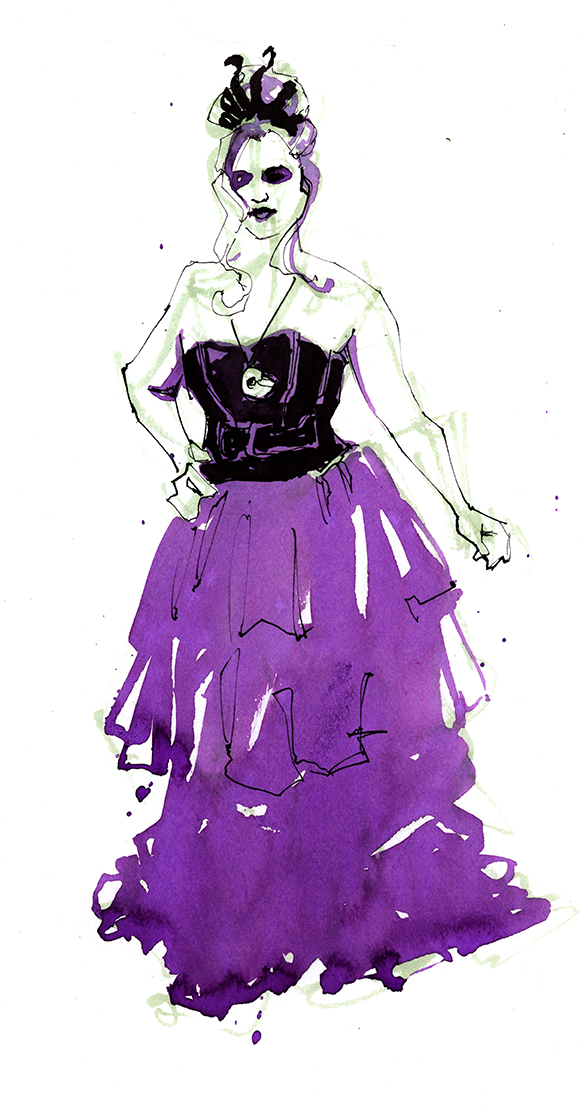 Tyler, 22, makeup artist. Tyler's gown is inspired by Ursula the Sea Witch from Disney's The Little Mermaid.