Right when you think she's got a collab in just about every category, Khloé Kardashian has a new project under her belt that's putting her millions of fans in Kardashian-style excitement mode. Enter Good American, the reality star/designer's debut line of jeans in partnership with fashion executive Emma Grede. We caught up with the duo at NYC's Arlo Hotel to get the low-down on the line, which is available at Nordstrom. 
Khloé, you've been dabbling in design for years. Why did you choose to launch your own denim line?
When Emma [Grede] approached me with this line, it wasn't about just doing another fashion line, but it was about what the line stood for: having a line that goes from sizes 0 to 24, not discriminating against curvy girls and embracing female form, and accepting what I consider "sexy" and a voluptuous shape.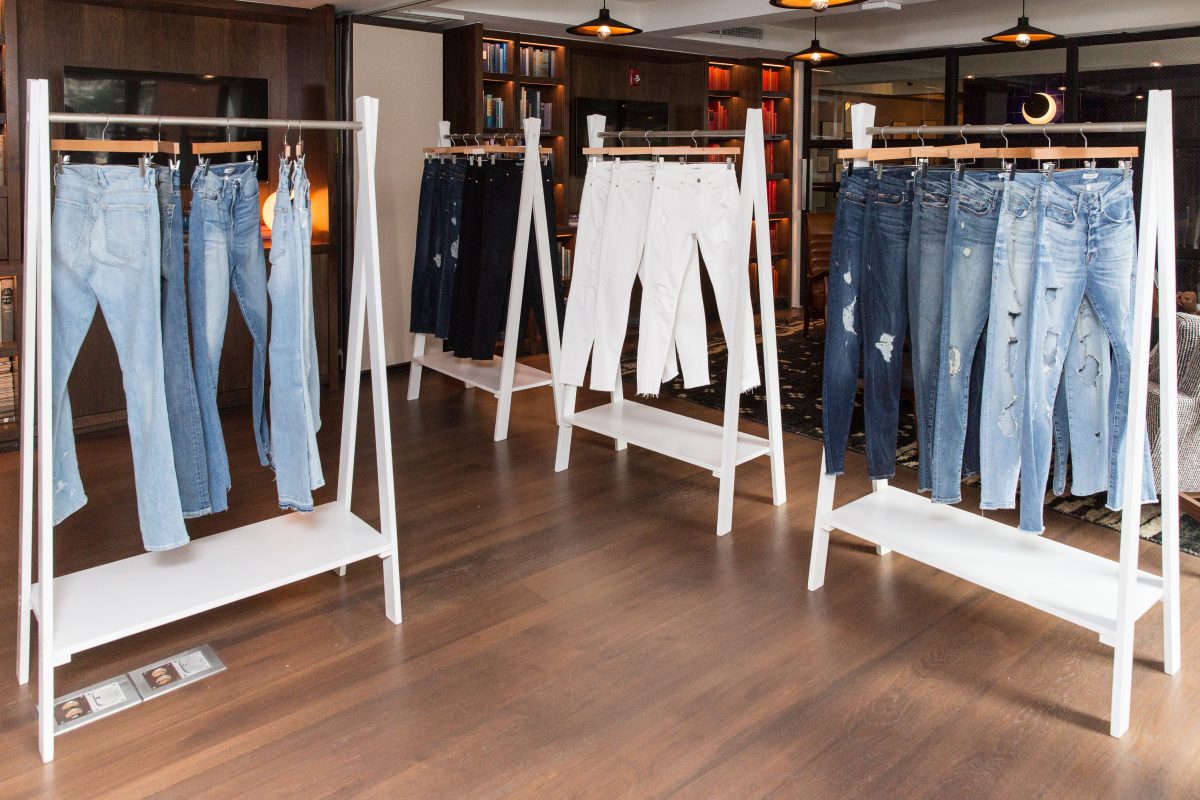 When did you become denim-obsessed?
Only a few years ago! And not because I wanted to, but because I had no choice. I used to go shopping with my sisters—I was like a [size] 30 or 31—and liked luxury denim at high-end boutiques, but they didn't carry my size. I would always think, 'OK, am I that big? These stores don't carry my size?' It was really discouraging. When I started losing weight and getting into fitness, I could get into denim and I felt really good, but I want people like my old self to still have cute, trendy denim. It's not just creating a denim line—and I don't consider this a plus-size line—but it's creating what I hope is a movement of embracing women and our shapes and making women feel really good about shopping for denim again.
Emma, how did you and Khloé meet?
I've actually known Kris [Jenner] for the last three or four years. When I came up with this idea, I thought about a person who embodies this body revolution, and for me it's Khloé, Khloé, Khloé, all day long! When we sat down, Khloé had a lot of opinions and a lot of ideas. We felt very similarly that a woman should be able to have a choice regardless of size and that we could create something that we wanted to wear and solve a lot of problems.
Khloé, how do you describe your personal style?
I'm a little more into streetwear. I like to be sexy but edgy, and I'm not too girly or too dressy. Even when I'm in a dress I like to put boots on and funk it up; that's where I feel comfortable. I like to wear things that I feel badass in!
How many pairs of jeans do you own?
Like 100? Apparently that's average, but I don't think I have an average amount in my closet! After this I have way over 100…maybe 150. Is that normal?
Sounds like a lot! Who inspires you in the fashion industry?
Kanye inspires me as an artist but also as a designer. What I really respect about him is that he's hands-on from start to finish. Nothing will ever go past him without him touching or trying anything. He lives and breathes fashion and I appreciate that. I've learned a lot from him.
Who do you go to for advice when it comes to fashion projects?
With fashion tips or anything like that, every one of my sister serves a different purpose. It's funny—I'll go to my mom for any work-related fashion stuff, but also I'll kind of rally it against Kim—I talk to her before I do anything. Kim is so smart—she really knows the fashion industry and is really good with everything. She gives really honest, blunt opinions and is really good at taking herself out of anything and thinking like she was in my shoes.
Have your sisters tried the jeans yet?
No, when we do our personal projects we tend to keep things to ourselves until the end. They're all going to get packages, but none of us pressure the other one to promote. I'm excited to see who actually wears it and who doesn't, but I can definitely see certain styles on certain sisters.
What's your ultimate tip for staying fit these days?
I've been slacking on my workouts lately, but I don't weigh myself; it's not so much a scale thing. For me, working out mentally saves me. I love the clarity; I love how I feel after. It just puts you in a good mood, and you start eating better the rest of the day. But really, you have to make time for it. I work out in the morning; after a long day at work, no one does it. I'd rather wake up, do it and get it done. You never regret having a work out, but you always regret not having one.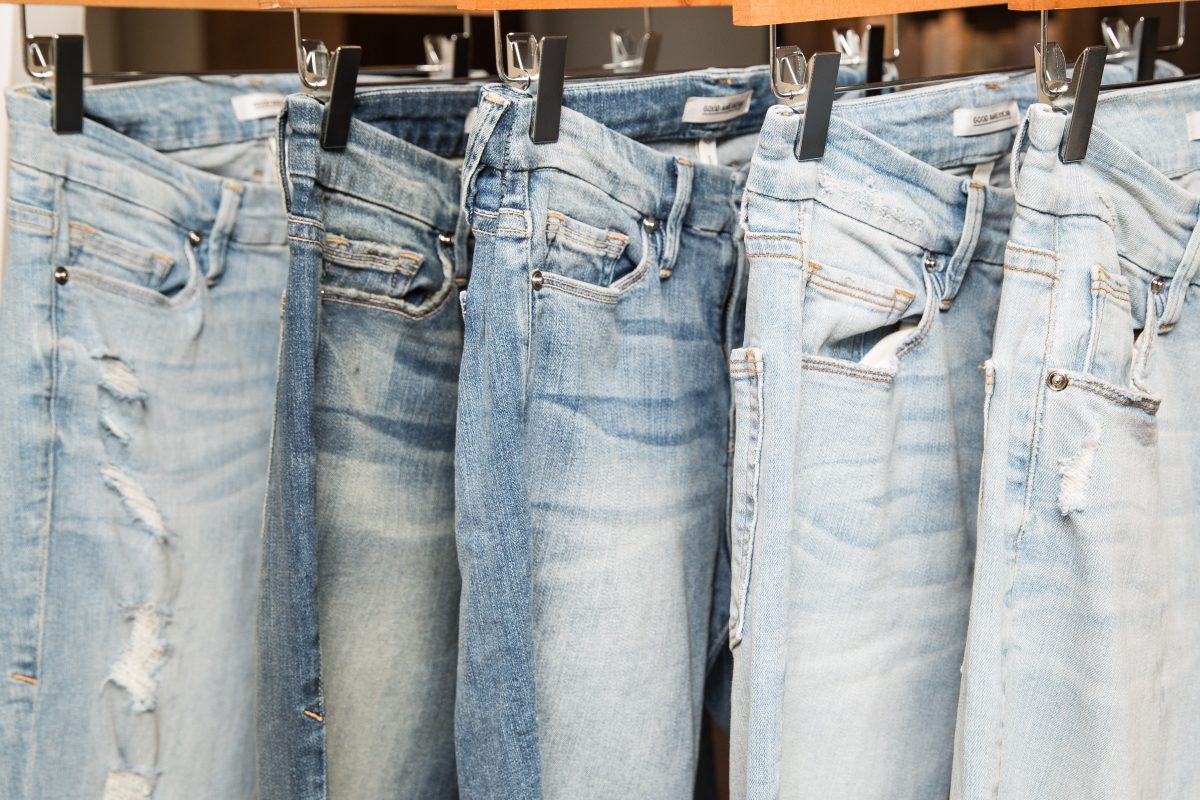 Emma, the models featured in your Good American campaign were all casted via social media—why?
The whole idea of the brand is really about embracing this idea of what it means to be a good American and the melting pot of people, and that was the best way to do it. Khloe has an amazing social media presence—we had 12,000 applicants in a day! We had all types of women and ended up with was a great cross section. It's really reflective of what the eventual customer base would be like: different sizes, different heights, and different ethnicities. We're very happy and super grateful for everyone who took part in it.
Is an expansion into ready-to-wear in the cards?
We're focusing on denim now—it takes a long time to get jeans absolutely perfect!— but that's not to say there won't be other pieces in the future. We purists and only want to do things we'd put on our own bodies. Who knows what's going to happen in the future!
denim photos: courtesy of Good American via BFA