Yes, we talked to that Tom Brady! The football legend met exclusively with us on the set of his new Ugg for Men campaign, called Do Nothing, in Los Angeles to chat about his lifelong Ugg obsession (which has been passed down to his children), how he finds downtime, and what his wife Gisele Bündchen says about his style. 
What brings you back to Ugg?
We've been working together for six years, so I think we have a great thing going! It's a lot of fun. This campaign came about very organically—I was in a do-nothing pose on my couch at home watching a football game.
Did you grow up wearing the brand?
My mom got me some slippers when I was young. Once you put them on for the first time, you never want to wear anything else.
Have your children adopted the Ugg craze yet?
Yeah, it's like Ugg heaven in our house. Everyone's got slippers! Underneath a bench in our house, there are different pairs in different styles and sizes, so people love coming over.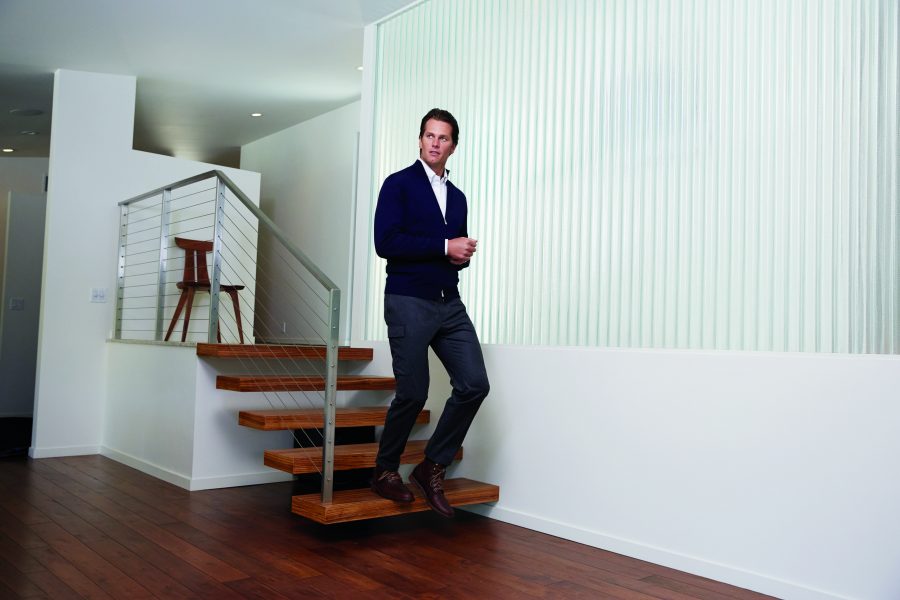 Do you enjoy being in front of the camera?
I don't do it too often, so when I do get opportunities to do it, I enjoy it. It challenges different parts of you—there are things that I've learned from my own practice and preparation that I can use in different environments. It's always good to get outside your comfort zone and try different things, whether it's acting, being in a print campaign…anything along those lines.
How would you describe your fall style?
It's pretty relaxed. Fortunately, I don't have to dress up much for my job. I'm in a locker room most of the day!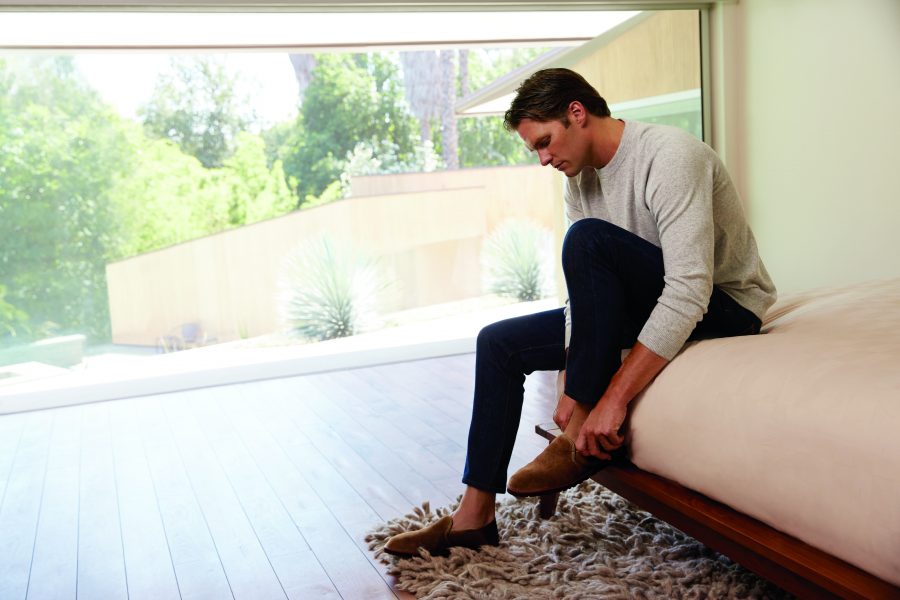 Does Gisele give you style advice?
She's subtle about it…most of the time. She's like, "God, I like when your hair is shorter" or, "I like when your hair's a little longer," or we'll see a picture and she'll be like, "Wow, what were you thinking?" It's never on a day-to-day basis, but she's pretty good at it.
How do you like to spend your downtime these days?
It's hard to find as much downtime as I used to. As they get older, people add more to their life, so it's important to find time to relax. It's hard to be "on" and around a lot of people all the time. For me, it's finding a quiet space and being comfortable. It feels good to kind of kick around the house and do nothing.