Jason Wu is used to dressing women in his designs, but now, the designer has dressed a bottle for the very first time! That is, Caudalie's Beauty Elixir spray, which was relaunched in collaboration with Wu in a limited-edition design. We caught up with Wu at the Hamptons home of Caudalie founders Mathilde and Bertrand Thomas to get the scoop on the product and what we can expect from him for Spring 2017.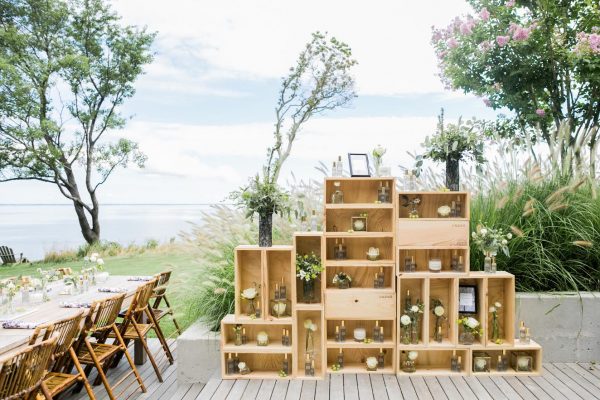 Why did you want to partner with Caudalie on this limited edition of Beauty Elixir ?
I've been a fan of the product for a long time. I've been using it for around six years now. I saw Mathilde at the Met Ball one year and said hi, and we just started a relationship. It was really Mathilde's idea though–she was the architect behind the collaboration. Because I love the product so much I was like, OK! We came up with the idea in one sitting. The whole idea of this collaboration wasn't corporate, which I think is really important because I buy the product and buy for friends…it's something I really use. To have my own little version as a collaboration was really cool because it's something I appreciate.
What was the inspiration for the bottle?
I was throwing out a bunch of ideas. Mathilde was like, "This isn't possible, this doesn't work." I love her directness because I'm like that, too–but then I mentioned how I'm working on a new way of embroidering many types of lace. I showed her the swatch and she said, That's the one! Lace is such a DNA material for me, so I agreed! We wanted this to be something that represents both her and me, and there's something quite timeless about lace and modern about the motif that it's made out of.
What else is new at Jason Wu?
It's very busy. We're working on our new collection while trying to have a summer, although I'm not having very much of one! But I went to Australia a few weeks ago, which I love. It was a little for work, and a lot for fun. I love spending time with children—I have a godson and goddaughter—and cooking always relaxes me. I love to do a roast chicken, but my hamburgers are good.
Any hints on what's in Spring 2017?
It'll be very feminine with crazy colors. I'll be doing something different, so keep your eyes open! It's all changing. This is the time you have to re-write the books. We're in a digital age, so we have to be open to new ideas!