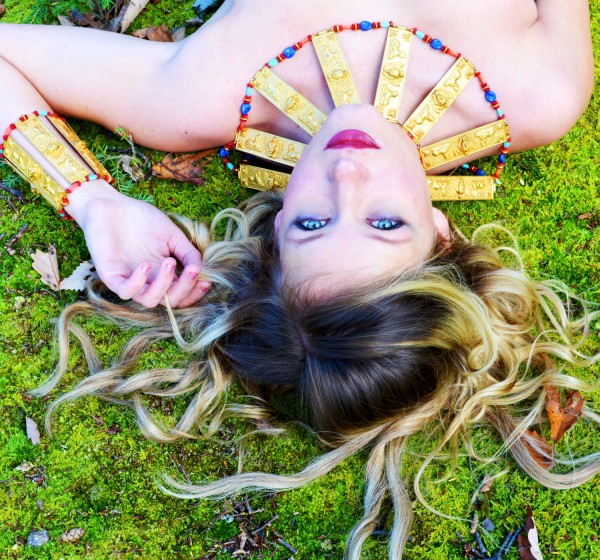 Sure, you could spend your entire weekend scouring for vintage YSL shoulder-dusters, but who has the time? Enter Sara Brandon, founder of Sarara Couture, whose obsession with vintage accessories of all stripes is at your service. 
What's your professional background?
I have had some great experiences working in both museum and auction house settings, mostly when I was studying for various degrees in Anthropology and Social Sciences. My principle focus was indigenous cultures, which also included material culture and art. The research methods I learned from being an anthropologist really carry over into finding and authenticating rare vintage. My experience with jewelry began when I was a young child—I loved reading about vintage jewelry and collecting.  I still remember my favorite pieces back then were those from the roaring 20s!
Where do you source your pieces?
This is a daily challenge and obsession. It takes time and complete dedication, plus a passion for the hunt. I spend time talking to sources and collectors as well as going to auctions, flea markets and such. I source abroad and in the United States. You have to be willing to go to places both interesting and completely unassuming. I have found some incredible pieces in very unexpected and very unglamorous locations. The most important thing for me is to keep reading and researching about vintage and antique jewelry examples from around the world, so that I can recognize what I am looking for in the first place. Sometimes, it's just a gut instinct that leads me to those finds.
What do you specialize in?
I am particularly interested in accessories made in the context of fashion or art. I search for work by designers such as Dior, Paco Rabanne, Chanel, and Gripoix. Our speciality is really high fashion jewelry pieces of all styles, which include as many haute couture or rare example we can find. I aim to curate the best pieces from yesterday for my clients today. Overall, everything must be relevant and current, well designer and in good condition. There are many unsigned pieces that make the cut and various signed pieces that do not, and vice versa. This overall focus ranges from examples produced in the 18th century until the 1990s. I have a special place in my heart for the show and statement pieces, so I carry body jewelry as well as old showgirl jewelry. These are not easily obtained, and one has to really stick to a standard in terms of style and construction, as well as try to unearth them in the first place. Another thing the store is known for is 1920s deco and Egyptian revival styles, which I cannot resist. Lastly, Native American jewelry also has a constant presence in my life. These key pieces I've owned have survived the test of time. I feel at home in them. The cultural histories of the artists who create them continue to remain of special interest to me and connect me to my own past. 
What jewelry trends do you expect to influence your business in 2016?
I love keeping up with fashion week each season, by sending a photographer to document street accessories and trends, so that I can see in real-time what people are wearing on the streets – this usually signals what is coming next.  Last season the streets were full of color and 1980s-90s accessories themes were rampant. There are some staples in terms of jewelry that never change and most things recycle eventually. Currently accessories wise, I am seeing a renewed interest in silver, chokers, collars, bigger earrings styles continue, more color, larger longer statement pieces, head jewelry, cuffs, and lots of bangles. Also, a return to that Victorian revival-sort of gilded age. Body jewelry and turquoise are making another comeback, and animals are gearing up to be popular. I feel we are seeing a nod to mod or new takes on modernity, as well as organic and brutalist influences.
With so many jewelry designers on the market these days, why does vintage have a unique appeal?
I am enthralled by jewelry in all forms new and old. I loved studying it in different societies, and thinking about why humans create and accessorize in the first place. What is its relationship to gender and status in cultures or how does it add to our personal style? Today, the market is full of options, but I think vintage and antique jewelry offers someone special, limited access to exactly that one piece or moment in time. When trends in jewelry recycle (they always do), why not go directly to the original source?  If you pick pieces that are well designed examples from those eras, you often get quality and staying power in one. Also, the piece connects you right to history.  How many of us have found an antique ring or had family jewelry passed down to us?  You can physically feel that connection.