What: A matte contouring and bronzing powder made with micro-milled pigments and infused with whipped cocoa butter.
Who: Maybelline was founded by Thomas Lyle Williams in 1915 when he saw his sister applying coal dust to her eyelashes with Vaseline. Williams created a formula that became the first mascara in America, which he named after his sister, Mabel. By 1929 he had expanded to eyeshadows and brow pencils. Maybelline has continued to grow ever since and is now the number one cosmetics company in the country.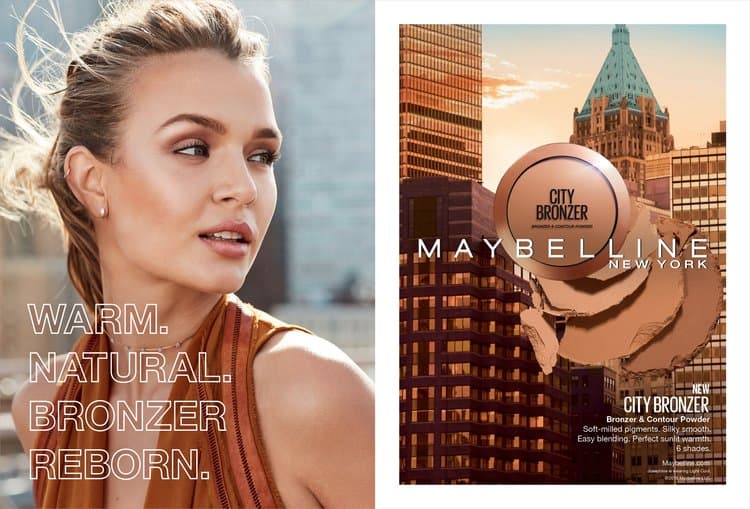 Why: The sun is no friend to your skin, but damn if that bronzy glow doesn't make you look good! Maybelline New York's City Bronzer provides a smooth, pigmented finish that blends to perfection, allowing you to decide your level of definition — naturally bronzed all over or defined contoured. Beauty lovers can use a lighter shade to create their all over sun-kissed like glow and use a darker shade for a fiercely sculpted look.
Where: Maybelline.com
How (much): $10
Subscribe to our newsletter and follow us on Facebook and Instagram to stay up to date on all the latest fashion news and juicy industry gossip.