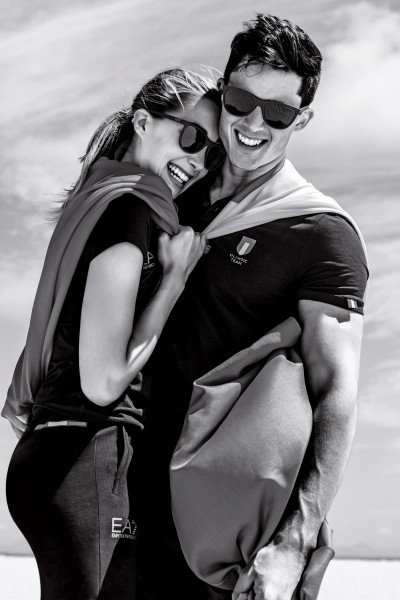 EA7 Emporio Armani unveiled campaign images for its new Olympic collection, which marks the brand's role as the official outfitter of Italy's national team at the Rio 2016 Olympics and Paralympics. The label is no stranger to dressing athletes at the event—Armani was a sponsor during the London Olympics in 2012.
Mods Pietro Boselli and Penny Lane front the black and white campaign, which was photographed by Serge Guerand in Fuerteventura, one of the Canary Islands. The two are portrayed in tense and dynamic poses against a backdrop of sandy beaches and crisp sky, emphasizing their toned athletic bods and the clothes, accessories, and eyewear designed by Giorgio Armani for the Italian athletes set to compete in Rio.
The collection is available for purchase at Emporio Armani stores.