Read today's dose of chic intel right here…
Puig Acquires a Majority Stake In Dries Van Noten
Puig has become the majority shareholder of Dries Van Noten, previously owned entirely by the Antwerp-based designer. Per the press release sent out this morning, Van Noten remains a "significant minority shareholder" and will continue not only as chief creative officer but as chairman of the board for the brand. Dries van Noten was one of the last completely independent fashion houses in the game before being bought up by the Italian firm, which also owns Carolina Herrera, Jean Paul Gaultier, Nina Ricci, and Paco Rabanne. "I have been searching for a strong partner for the company, which I have built for more than 30 years," Van Noten said in the statement. "I am especially happy that Antwerp and my team will remain at the company's heart and centre. Together, we are now ready to realize our dreams."
Kate Spade Left Behind Plans for Four Future Frances Valentine Collections (Business Insider)
According to Kate Spade's former business partner Elyce Arons, the designer left approximately four seasons worth of sketches behind for future Frances Valentine collections. Although the fate of the brand remains up in the air following Spade's death, Aarons told Business Insider via email: "We don't know what the future holds for us, but we are determined to continue to make her beautiful work live on through Frances Valentine. We will be stronger for her, more connected to each other through her." It's worth noting that of the 97 handbag styles (including wallets, small leather goods, etc.) available on the Frances Valentine website, all but 2 are currently sold out.
This Bra Has a 1.3 Million-Person Waitlist (People)
ThirdLove's new sizing technique is working. The company's  24/7 Perfect Coverage bra has gained a cult following, mostly because of their half-size offerings, a shockingly new concept in the bra world. But when news hit that the company was extending their breadth to include 24 new bra sizes, the waitlist started almost immediately. As of yesterday (the new sizes dropped today), it was 1.3 million people long. "Women were rightfully upset that we didn't carry their size," the company's co-ceo and cofounder, Heidi Zak, said of the decision. "That's why we've invested substantial resources to expand our size offerings." Starting today, ThirdLove bra bands extend up to a size 48 and cup sizes range from AA to H, with 70 different size options available in total. The company also added seven new varieties of "Naked" shades, designed to match different skin tones.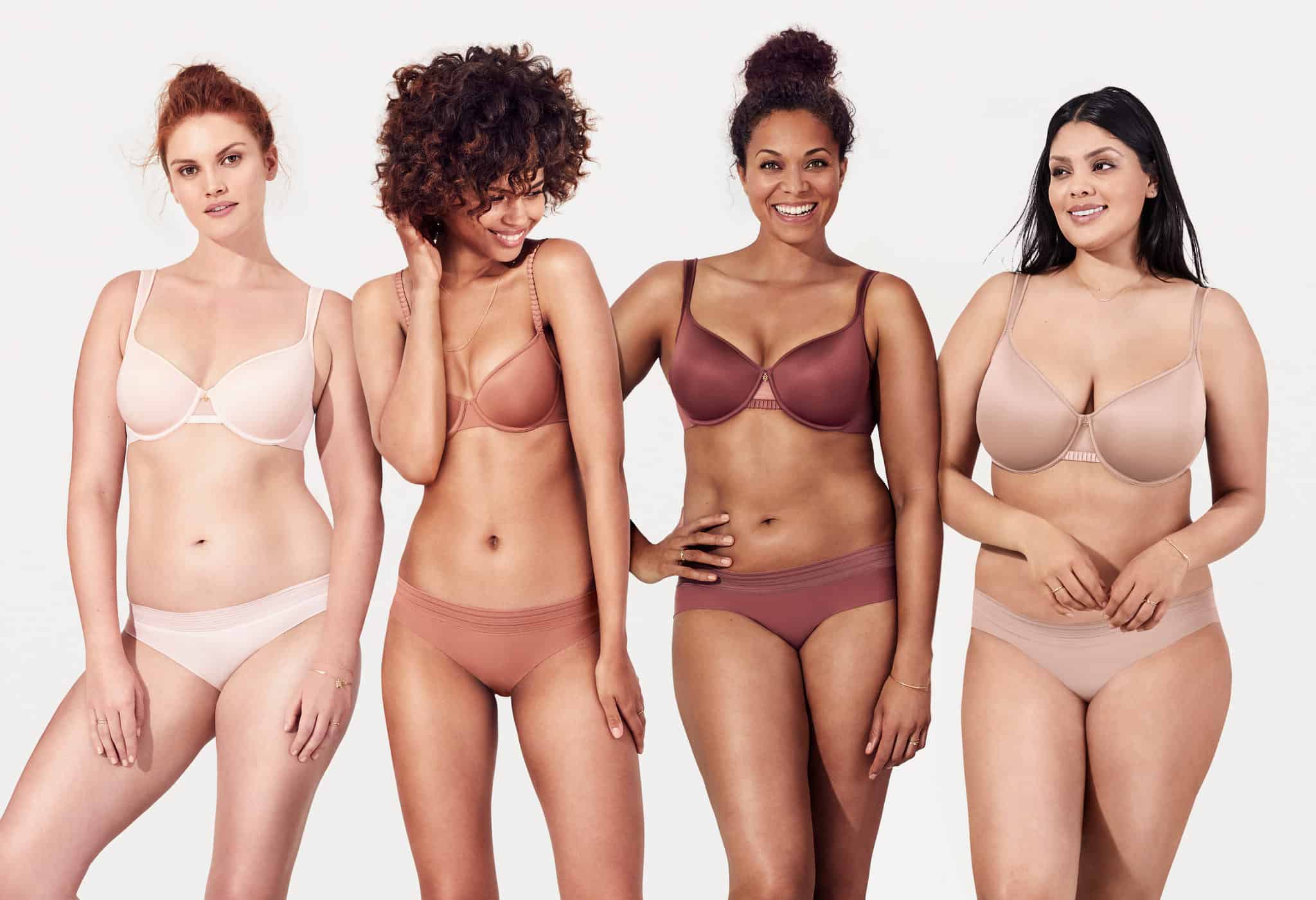 Isabel Marant Launching Makeup Capsule with L'Oréal Paris (Vogue UK)
We're not sure the whole French girl insouciance thing can be achieved with the help of a little makeup but here's trying! Isabel Marant, fashion's arbiter of French-girl chic, has teamed up with L'Oréal Paris on a five-piece beauty capsule set to launch on the day of Marant's spring 2019 show, this September. "I've always interpreted fashion's ready-to-wear literally, and I couldn't be more thrilled at this chance to do that in makeup with an on-the-go collection with L'Oréal Paris," Marant said in a statement. "It has been a dream to get right inside make-up innovation and to offer this collection of day-into-night, natural-to-smoking makeup essentials I have always wanted." Ah, bon!
Clueless Is Coming to Off Broadway (New York Magazine)
Prepare yourself for some theatrical Cher Horowitz realness. A musical adaptation of "Clueless," written by the film's writer and director, Amy Heckerling, is set to debut off broadway this fall. The production will be directed by "Rock of Ages" Kristin Hanggi and will have a Nineties-heavy score. Per the announcement from The New Group, it will have "a score that reimagines '90s hits into ingenious parodies and yearning monologues for her lovesick characters." Lovesick?As if!

"The Year of Spectacular Men" Premieres in New York
On Wednesday night, the Cinema Society-hosted premiere of "The Year of Spectacular Men" at The Landmark Theatre drew all manners of Deutch. "It was the first time we made something from start to finish together, like an entire movie," Zoey Deutch said.. "It was as grass-roots and as personal as you could possibly get. It's a funny experience to watch people respond to me working with my family. They're either like, 'Are you out of your mind?' or 'I totally get it, I would work with my family!'
The film was a family affair — Zoey and her father Howard were co-producers, mom Lea Thompson directed, and Zoey's sister Madelyn not only starred alongside Zoey but wrote the screenplay. Moviegoers descended upon the theatre for it's New York premiere including Zachary Levi, Bryant Greenberg, Jennifer Creel, and Jamee Gregory.
Subscribe to our newsletter and follow us on Facebook to stay up to date on all the latest fashion news and juicy industry gossip