Fashion designers at the Academy of Art University in San Francisco get the ultimate swan song before matriculating—the chance to debut their designs at NYFW in a graduate show that the school has done since 2004. Simon Ungless, the institution's executive director of the school of fashion, explains all.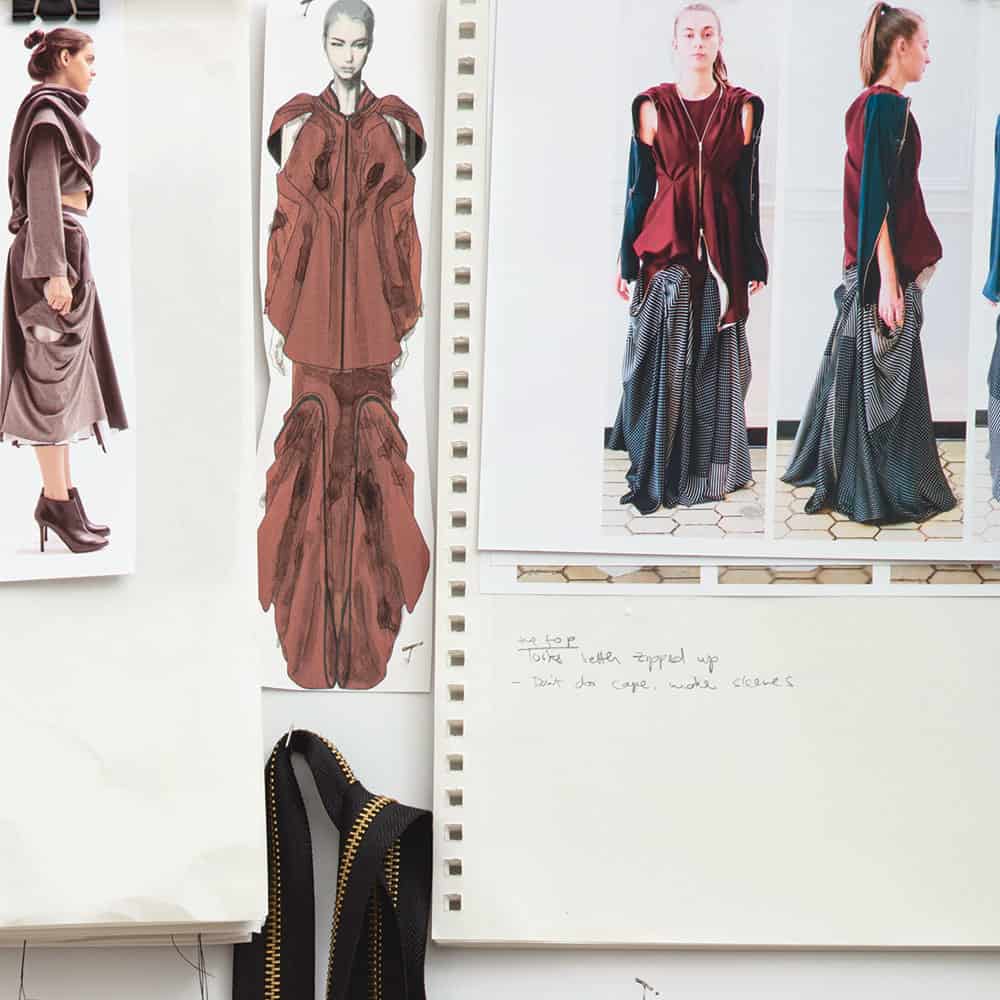 Why is it important for your students to show at NYFW?
When I went to graduate school at Central Saint Martins, the show was then and is still very much part of London Fashion Week. And that was a big deciding factor for me on what program I went to, because I really wanted to have that experience.
How do you deal with the logistics of staging a show?
We just pack everything up. We have a studio space on Fifth Avenue that we've been using since 2004. We have the studio, and the students go through the entire process of casting, looks, fittings, alteration, styling, and presentation — the situation of so much real-life experience. That's why we do it.
Is there pressure for fashion school graduate shows to launch the next Galliano or McQueen, the way CSM's graduate show has?
Most schools are feeling the pressure to have a star. Education is such a different animal from when I graduated in 1992. There's greater interest in fashion as a career option, and so many more schools, programs, and students. Schools are really out to get more students because education is a business like any other. Our philosophy at this school is [cultivating] graduates who can get the job support of the American or international fashion industry, and also have a skill set that will sustain them through their careers. That was instilled in us at Saint Martins — "Yeah, you're going to have this show, but you're going to go out there and get a job in the industry." It was about getting a job.
How do you push students' creativity, while also prepping them for a possible commercial reality?
It starts from what a particular individual wants to do and what their goals are. It's very much a designer-centric program. There's no right and no wrong. You may not need to do a senior collection. You may not need to do Fashion Week, because you want to build a whole different skill set to get a particular job. Some students are much more creative in their vision, and conceptually driven. They want to be emerging designers. In all my experience of doing this here and back in London, there are so few designers that are really conceptual and creative — and have the skill set to back that up. Sometimes a designer hasn't got that mind-set and you end up with Party City on the runway. That's not what we're about, either.
How has fashion education changed since the '90s?
I actually don't think it has. It's a dinosaur. Education, especially college education, is really on the verge of extinction. Most undergraduate programs have huge volumes of liberal-arts classes, which are supposedly designed to make you more rounded. I don't believe that's necessary to get a job. That's not my experience coming from Europe, where it was very much focused on your major and what you wanted to be. Education is changing in other industries, like tech, which now teaches all kinds of interface, design, and game design. People really are able to get what they need to move forward. But in fashion, we're still working on a model of four years in school. You finish with a collection, you have a show, then you graduate and try to get a job. I don't necessarily know if that's really furnishing these people with the right collateral to go out there and get a job.
A number of designers either have no fashion background or were fashion school dropouts. How do you convince people the Academy is worthwhile?  
It's about having that conversation with that person and finding out what they really want to do with their life. I have students come to me and say that they want to be waived out of all sewing classes, and I'm like, well, that's great — snip it. [Celebrity designers] have had incredible careers and have built all this stuff to support what they want to do [with fashion], and they're able to hire teams of people to do what they need.
Victoria Beckham is not cutting a pattern and sewing a sample. She's probably not physically sitting down with a pencil and sketching. But she's savvy and wealthy enough to hire the best team that she can to do that. I've been having that communication with Rihanna's creative design director for Fenty. Rihanna is incredibly savvy, fashion-forward, really understands what she wants — but she also knows she has to have design directors with the real training and background to do the job, and that's what I tell students. Unless you have personal wealth, a sugar daddy, or a pop record, you're not really going to get aligned without the work.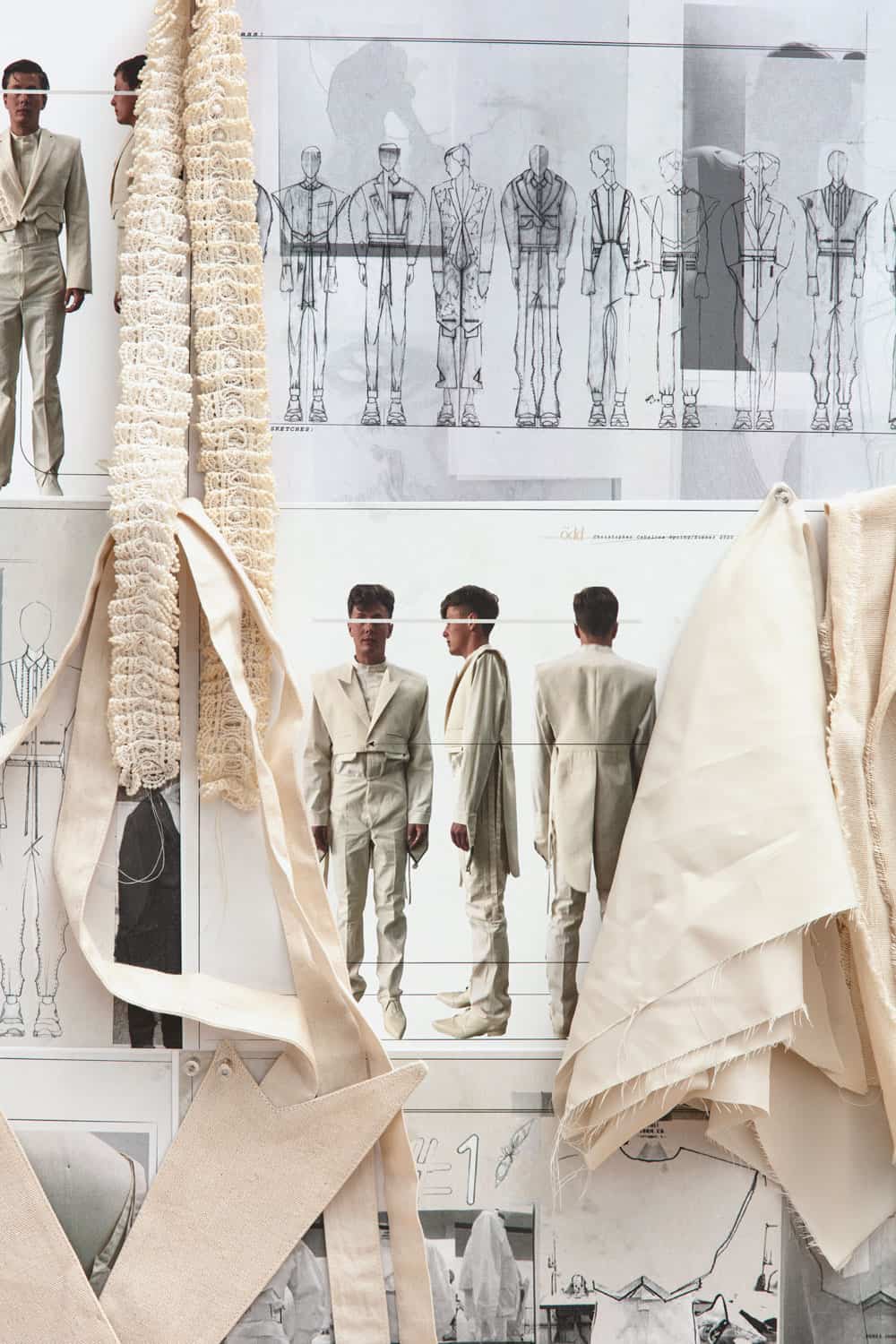 What did you love most about Saint Martins?
It was all about collaboration, putting teams of designers together that work — it's how you work in the industry. I worked [at CSM] as a group that included me, [Alexander] McQueen, and the knitwear designer working together on collections at school. We carried on doing that [post-graduation], and it built our careers for us. I've brought that to the Academy. You'll find fashion students working with the knits, textiles, merchandising, and photography.
San Francisco isn't a fashion capital. How do you give students opportunities beyond the classroom, aside from NYFW?
It's not a fashion capital, but a lot of great things started here, and San Francisco is a destination for people from the fashion industry — they either come here for vacation, or to do retail. So there are always people coming through, and we try to hijack and bring them into the department to talk to the students. We have a great advisory board and honorary doctorates that come through town, and they're generous with their time with the students. People like Sarah Mower, Suzy Menkes, Alexander Fury, [Kate and Laura Mulleavy of] Rodarte, and Sarah Burton.
How do you challenge students to think critically — not only about their work but also about the industry at large?
One of the questions I ask students is, "Why are you doing something? What's the need for it?" A basic question I think is overlooked in most fashion education is, Who's going to wear that? Who is your customer? Without somebody wanting [a design], I don't think it's really fashion. The most fundamental thing is, Would you wear it? If the student says no, then I'm like, "Why are you designing it?" If you're not going to wear that, why design it? Because if you can't be your own customer, then maybe you shouldn't be designing.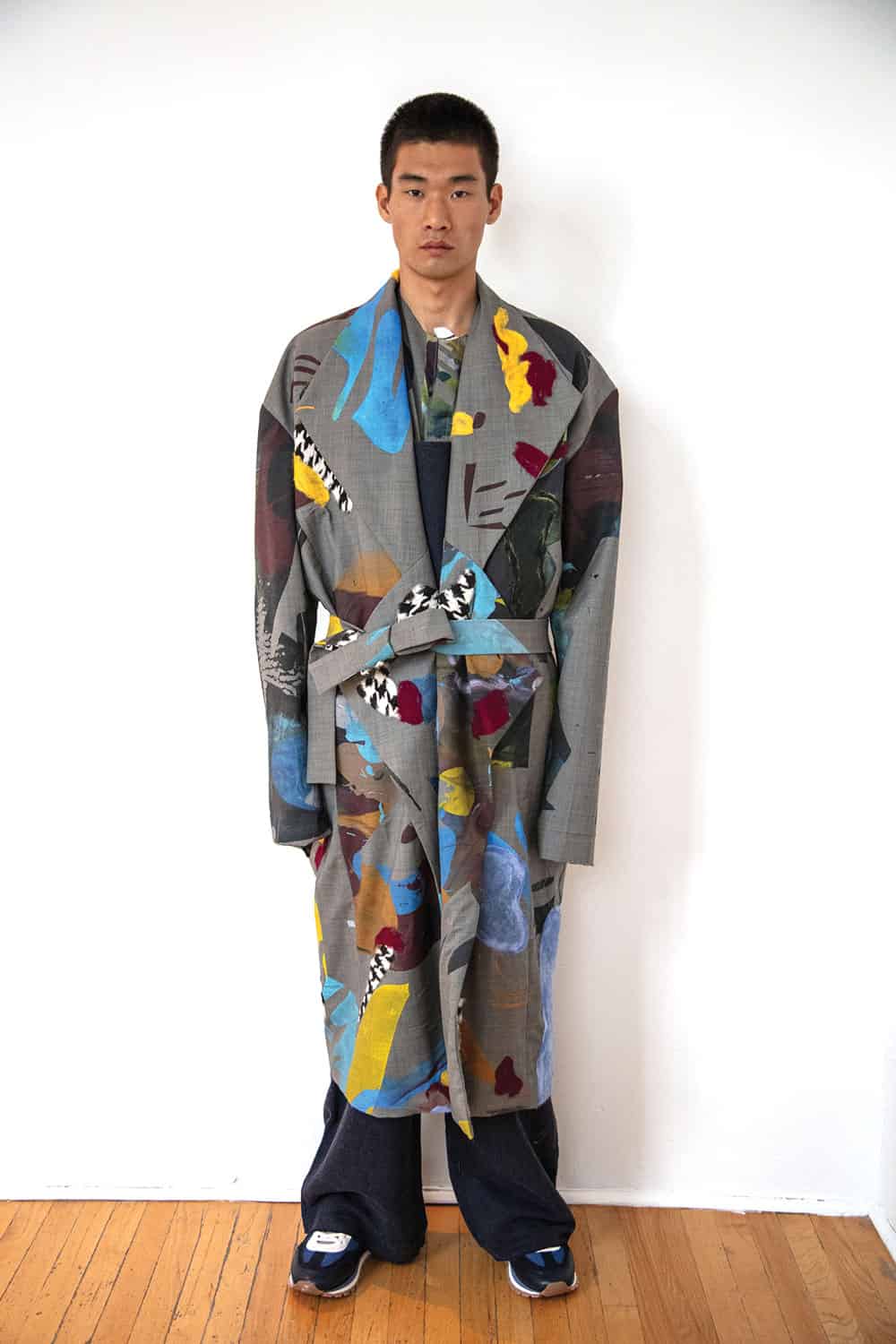 Read the complete new issue of The Daily Front Row below!
Subscribe to our newsletter and follow us on Facebook  and Instagram to stay up to date on all the latest fashion news and juicy industry gossip.