Read today's dose of chic intel right here…
Dior Presents Its Fall 2020 Menswear Collection at Art Basel
The future is bright at Dior. Or at least, Fall 2020 will be. Kim Jones' much-anticipated menswear show finally took place in Miami last night, clearly drawing from the city's vibrancy. There were nods to the Art Deco architecture, bright colors like Pacific Blue and Hibiscus Red, as well as an array of floral appliqués. Jones is uniquely talented at integrating streetwear influences with a subtle femininity. If ever there was a menswear designer that could be inspired by both Christian Dior's ballgowns and surfers — and turn said inspirations into a cohesive collection — it's him.
The big news of course was Shawn Stussy coming out of retirement to collaborate with Dior. The surfwear legend reinterpreted the house's logo in his own graffiti style. But Stussy wasn't the only major partnership for the house last night. Jones also teamed up with Jordan to created a limited-edition Air Jordan I sneaker, a first for both brands. Hypebeasts will be thrilled — this is likely Jones' biggest coup since working with Supreme in his Louis Vuitton days.
Inside Burberry's New Sustainable Outlook (Glossy)
It has been over a year since Burberry pledged to stop burning unsold clothing and commit to more sustainable practices. Since then the brand has signed both the New Plastics Economy Global Commitment and the Fashion G7 Pact; it has teamed up with The RealReal on a circular fashion initiative, and has pledged to eliminate plastics by 2025. Now, Pam Batty, the brand's VP of corporate responsibility, has revealed that two years ago she began working on a plan to get the company carbon neutral by 2022. "This isn't something we've just started, but it is something we're really focused on now," she says.
As of this year, 68 percent of the cotton Burberry uses is ethically sourced through the Better Cotton Initiative. Additionally, between 2018 and 2019 it "obtained nearly 60 percent of its energy from renewable sources" and its retail stores in the Americas, and parts of Europe, the Middle East and Africa are already carbon neutral.
French Luxury Stocks Take a Hit (Business of Fashion) 
Yesterday, French luxury stocks fell 2 percent after massive potential tariffs were announced. Earlier this week, news broke that the U.S. is considering placing 100 percent tariffs on French imports. The measure is in retaliation to a French digital services tax, which the government considers "unusually burdensome" for American companies like Google, Apple, Facebook, and Amazon.
Lanvin Launches Capsule Collection to Celebrate 130th Anniversary
Bruno Sialelli, creative director of Lanvin, is honoring the brand's longstanding history with an exciting new capsule collection. Sialelli is opening up the house's archives and re-issuing several pieced designed by Jeanne Lanvin between 1920 and 1936. Each item in this extremely limited-edition run (only 18 copies of each will be produced, sometimes less) will come with a numbered card, as well as photographs of the patterns and original designs.
If you can't get you're hands on the re-issues, don't fret. A second capsule collection features archival prints, drawings, and the original "Jeanne Lanvin" logo will be featured on 200 ready-to-wear items and 120 accessories. The entire collection is available now on Lanvin's website.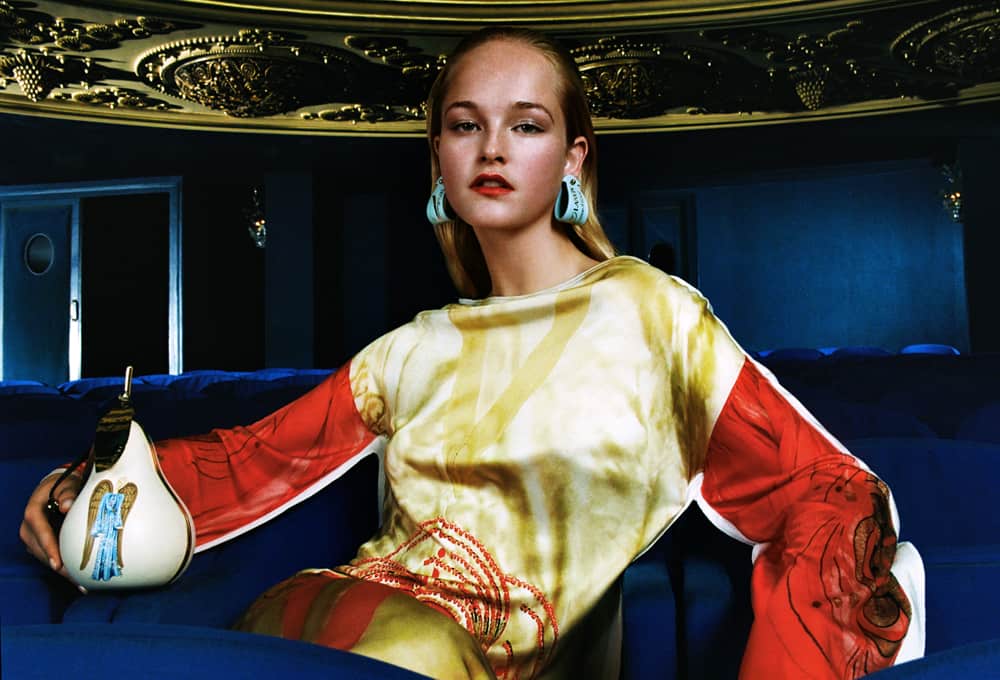 Subscribe to our newsletter and follow us on Facebook and Instagram to stay up to date on all the latest fashion news and juicy industry gossip.