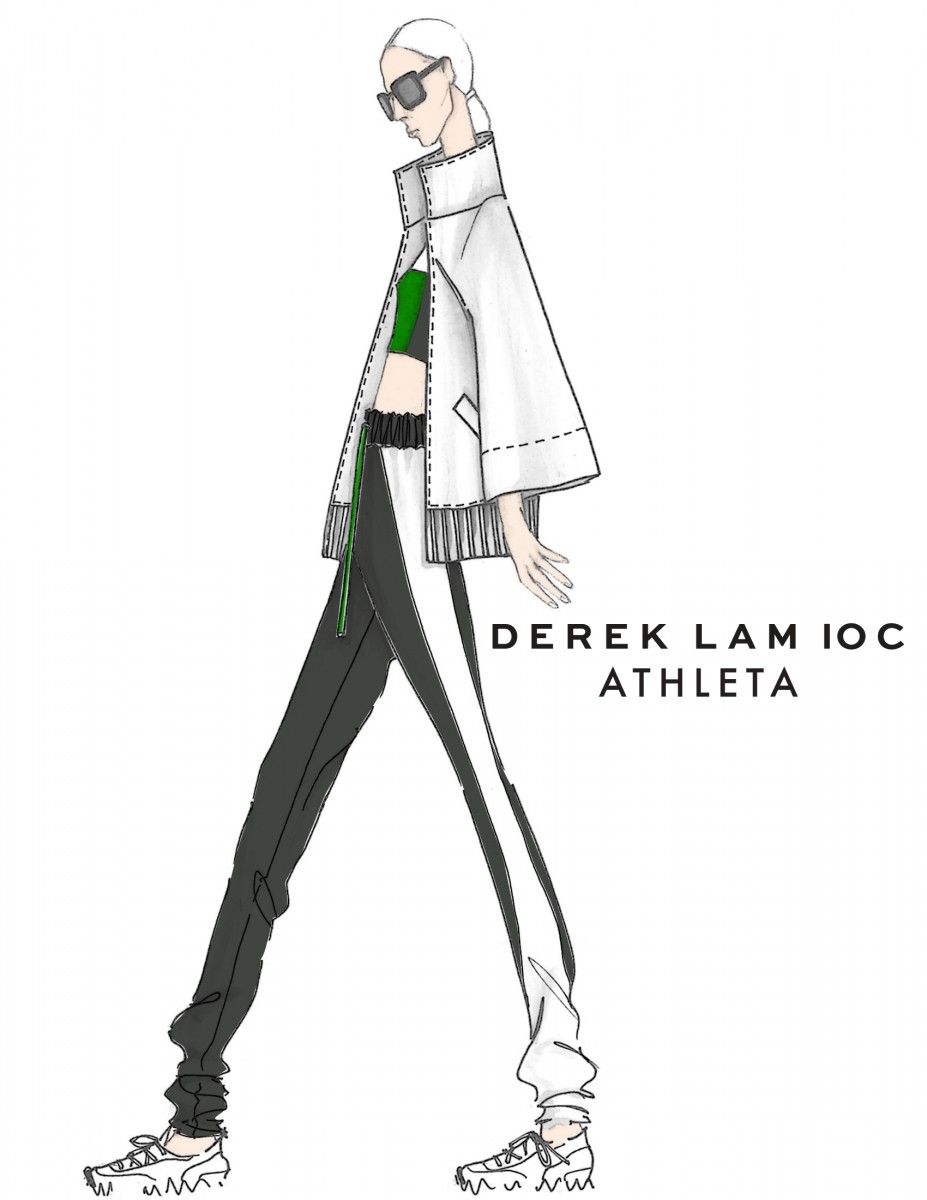 A sporty new endeavor for Derek Lam: The designer's Derek Lam 10 Crosby line is doing a collection with Athleta, the workout-centric retailer owned by Gap Inc., to roll out a lifestyle collection that will debut in September. There will be three delivery seasons of the line, slated for Fall 2015, Winter 2015, and Spring 2016; the pair-up marks Athleta's inaugural designer project. The collection will be available online at Athleta.com, plus select Athleta outposts and the Derek Lam 10 Crosby boutique in Soho.

"Our customer leads a very active lifestyle," Lam said in a statement. "Fitness is very much a part of it and we always strive to create clothing which works in her life. Athleta's expertise in performance fabrics and fibers has offered us a really exciting opportunity to create a collection which complements perfectly what we do for Derek Lam 10 Crosby."
Lam worked closely with Liz Giardinia, VP of design for Derek Lam 10 Crosby, on the collab. Expect plenty of colorblocking, a fairly mellow palette, and multifunctional, 2-in-1 styles, as well as washable leather. The spate of perspiration-ready goods will surpass the leggings, shorts, and sweatshirts one might expect: there will also be dresses, jackets, and even sneakers incorporated into the collab.
"Versatile clothing with elevated style that takes her throughout the day is incredibly important to our customer, said Athleta president Nancy Green in a statement. "Derek Lam 10 Crosby is the right brand to expand Athleta's offerings." Athleta was acquired by Gap for $150 million in September 2008.