No one does window display quite like Bergdorf Goodman, especially during the holidays. This year's theme — Bergdorf Goodies — proved especially fertile for David Hoey, senior director of visual presentation, and his team as they transformed seven of the windows at 754 5th Ave. into a couture candy land brimming with fantasy and fabulousness. The Daily caught up with Hoey shortly after the unveiling to find out how he manages to make all that glamorous magic happen. Turns out, there is a lot more to these windows than meets the eye. Here's what we learned.
1. It takes 10 months to design BG's holiday windows.
"I start dreaming up a scene like right now for next year, the holiday never stops. If you're in the display business, you're in the holiday business. You have your best ideas for future holidays and when the current holiday is in."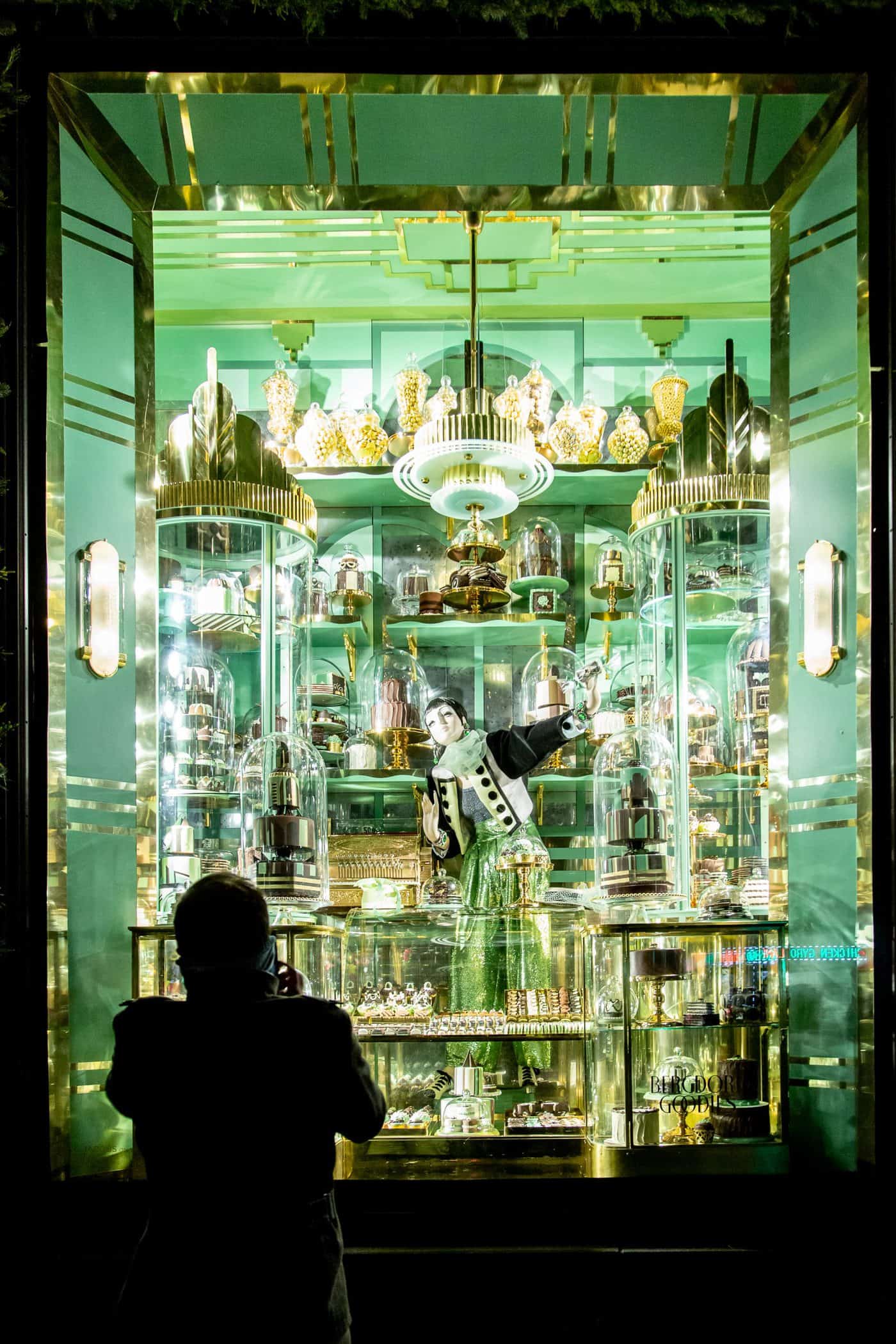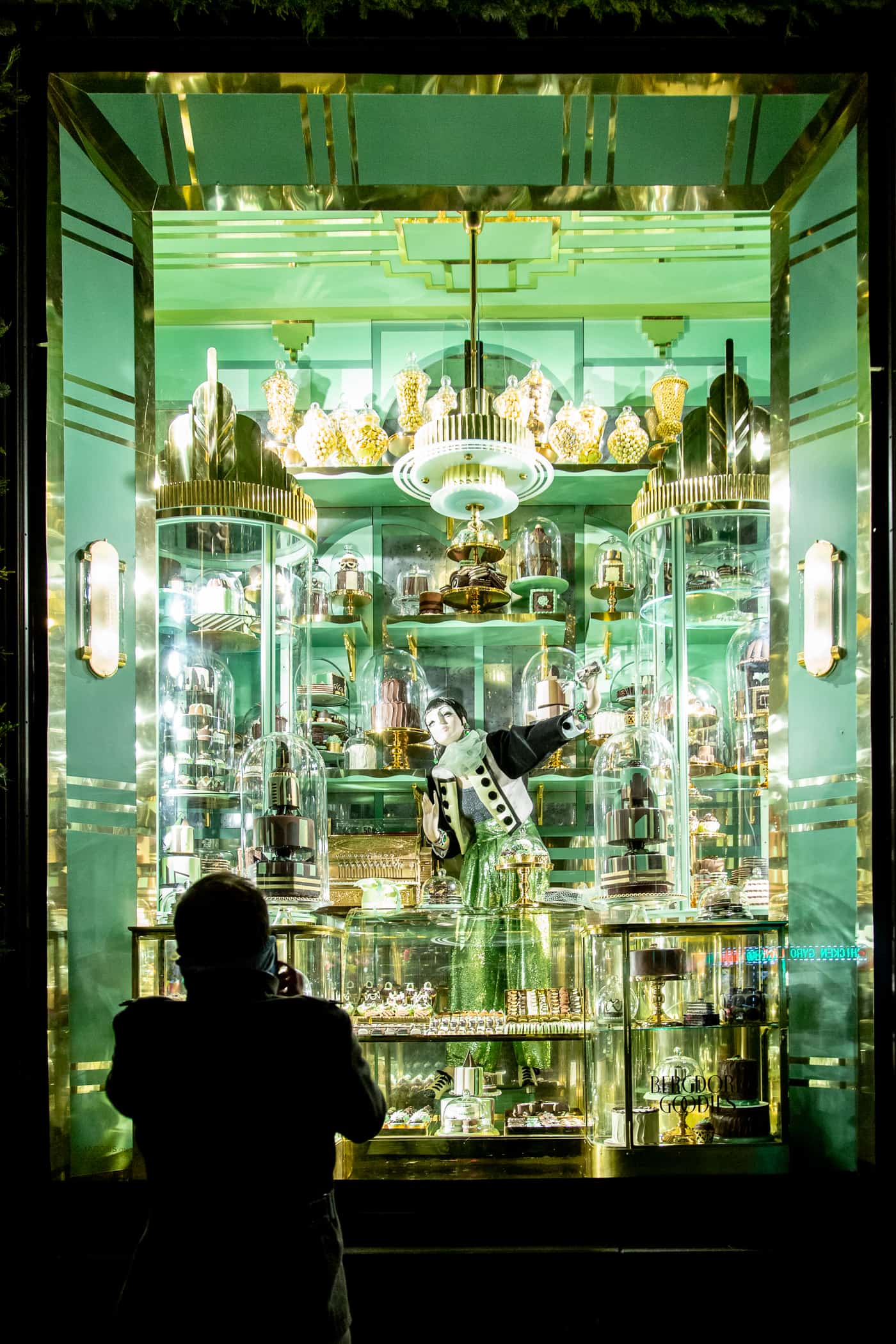 2. BG commissions custom couture pieces to fit the windows, rather than designing the windows to fit the clothes. 
"When we start all this, even when we're building the actual sets, we have no idea what the actual fashion is going to be, because the available clothing has not even been shown yet. So, rather late in the process, we look at all the designers we carry and all the runway shows.  If we don't actually carry something [we want to use], we see if we can borrow a special piece from a designer, assuming the designer will be able to make the piece available in case a customer wants to purchase it. Sometimes we see if we can get a sample, and in some cases its by special order. In some cases we can get clothes for the holiday windows from the spring runway shows, but keep in mind that [those shows were] just a couple months ago. In those cases, designers let us show a spring runway piece like a preview, so it's available for preorder if somebody wants to buy it. Once in a while I will start a window that I know is gonna be extremely difficult to find just the right piece of fashion for, and in those cases we'll commission something special. But even in those cases, the piece is technically always available, if somebody wants to place a special order."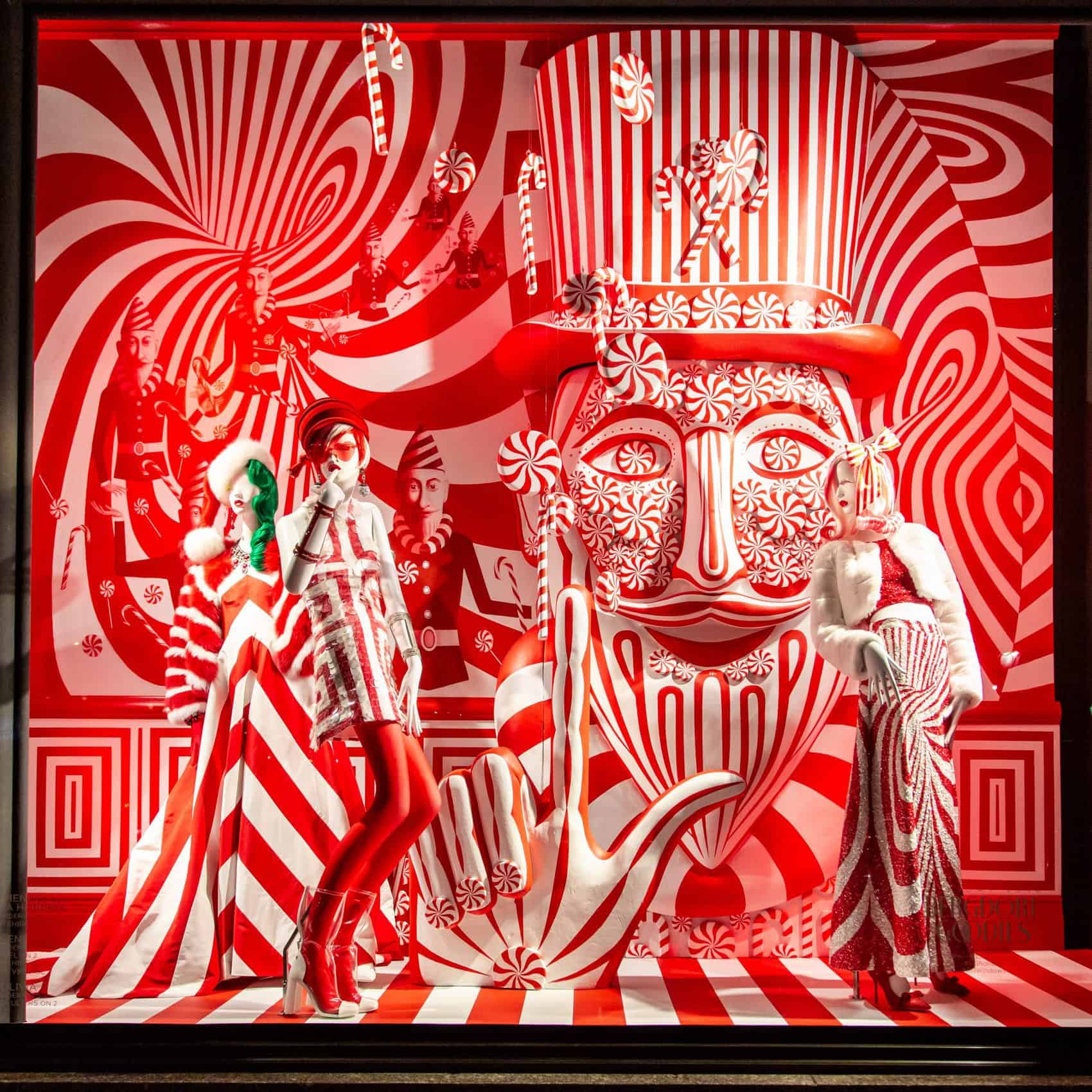 3. All the candy in the windows is fake.
"All the display people learn this the hard way: if you're going to use hard candy glued to a vertical surface, within a week it will start to melt. Even hard candy will start dripping, so everything we use is fake. We have a window this year — the black and white licorice window — where at least a million pieces of candy were used. Every surface is mosaicked with candy, but it's mostly fake candy because you can't use real materials.  A lot of the 10-month production time for that window  was spent figuring how to make the fake candy. You can't buy it. And it has to pass what you might call a stress test. You don't want adhesive failure, or failure from the hot lights, or just from the longevity of the window.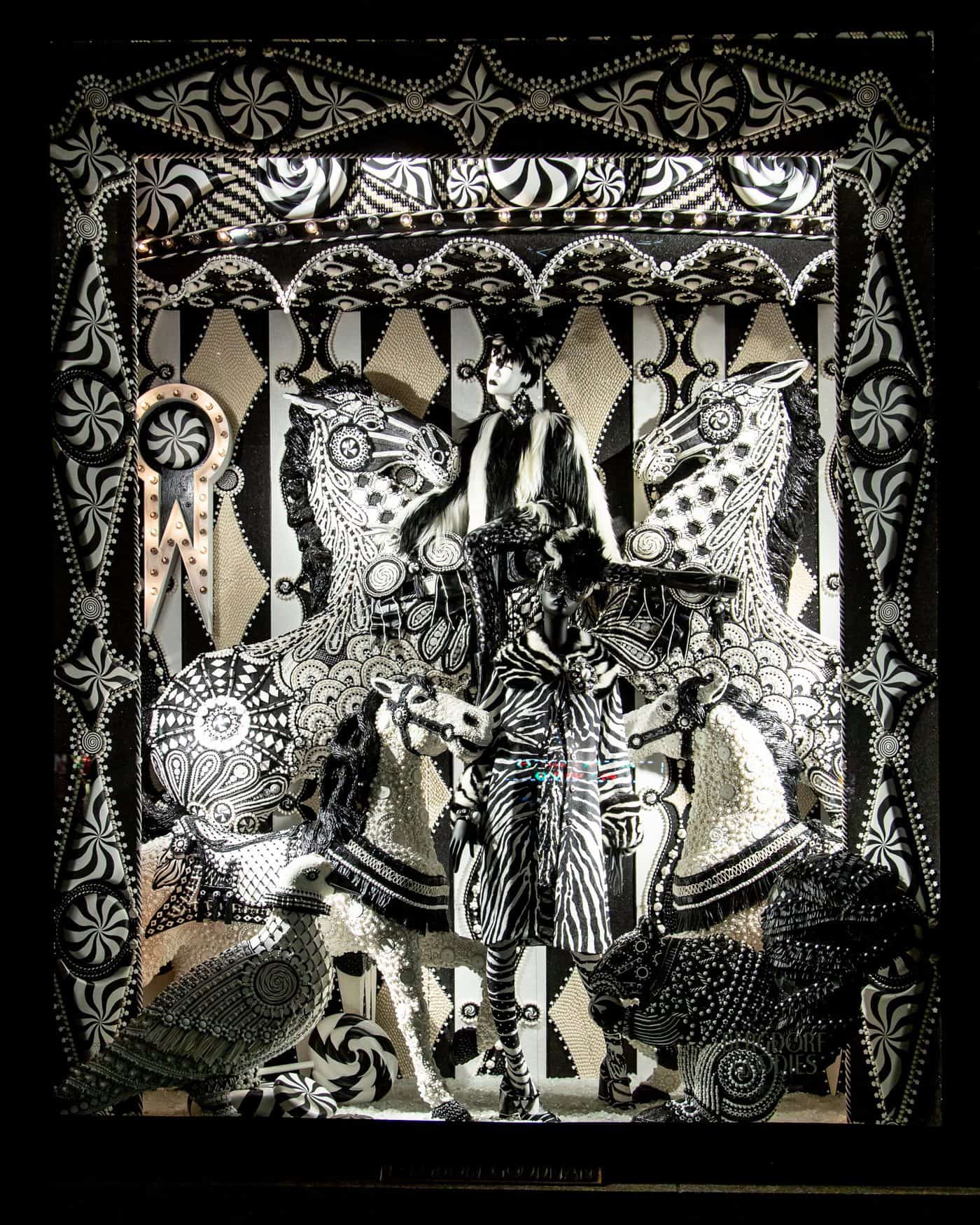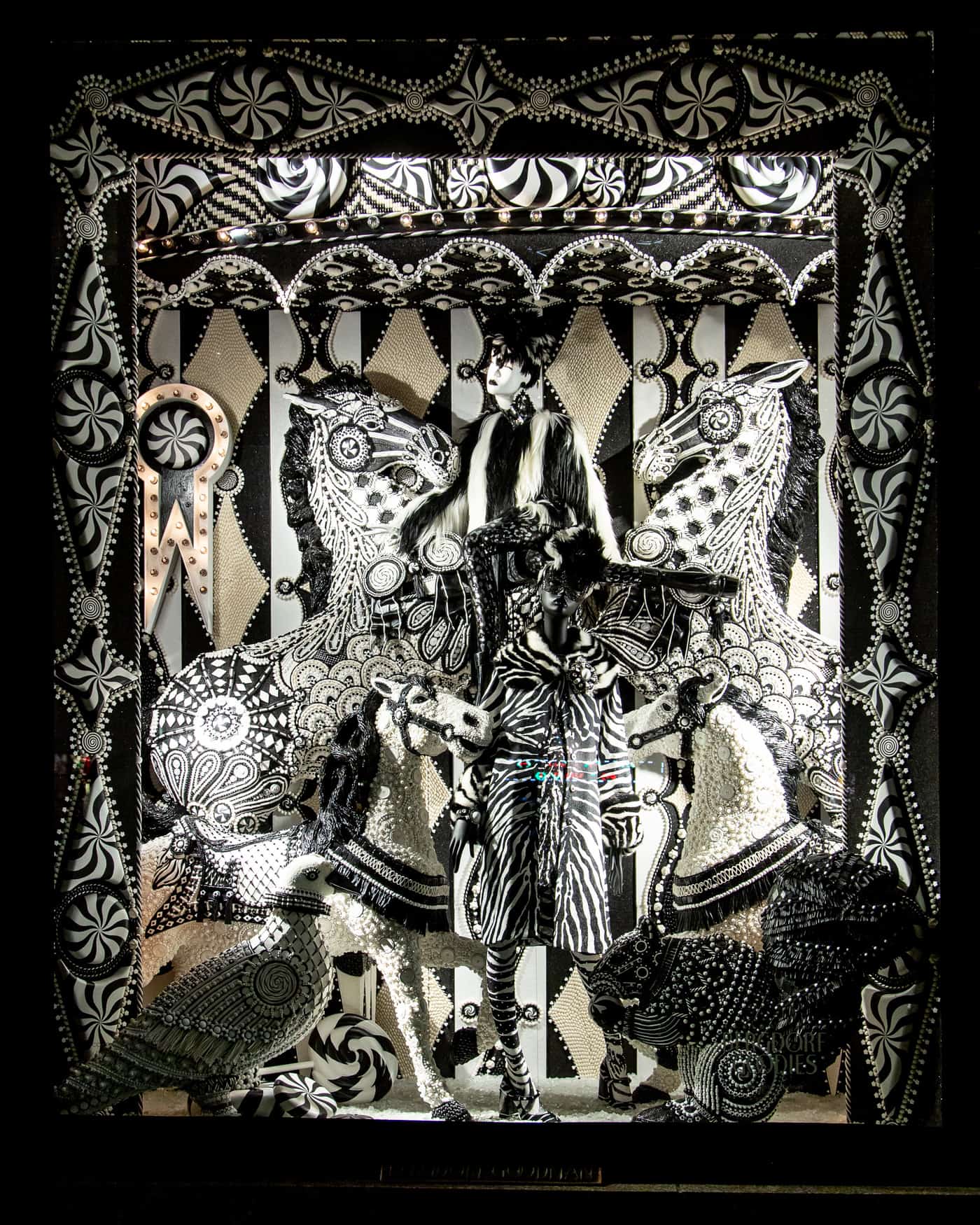 "In that whole street, there are only three kinds of real candy and one other natural element, but the rest of it is fake. The other natural element is in the gingerbread window; there's ground cinnamon that is used as a powdery surface treatment. Other than that, it's all plaster, resin, epoxy, etc."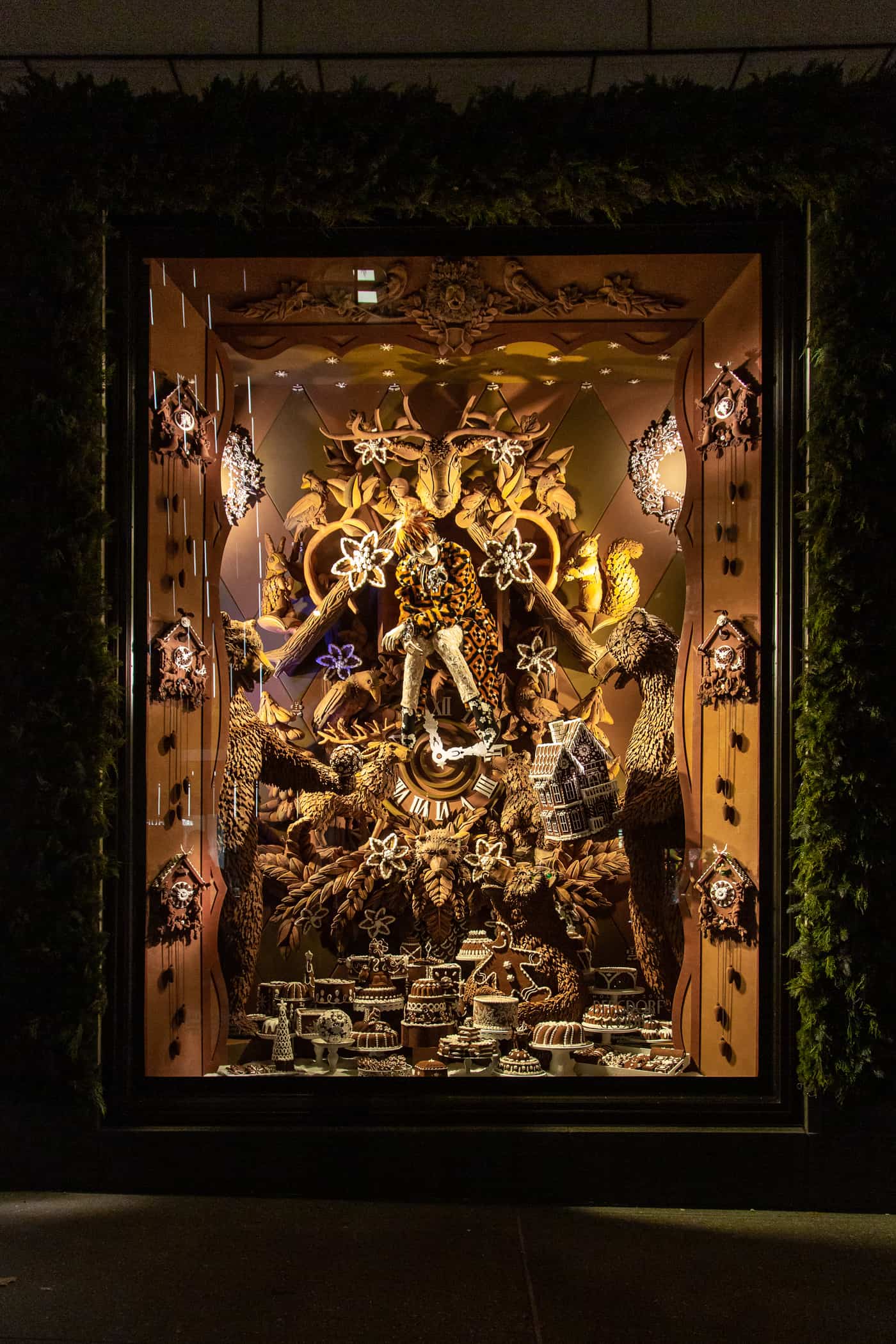 4. Around 100 people work on the holiday windows every year.
We have five or six people that work full time in the window department here, and the holiday windows are done using a lot of freelance people and independent contractors. We have our own stable of artists who help us on the holiday windows every year. Some people have been working with me for 20 years. They're either fine artists or commercial artists or illustrators. Some are art handlers. Some are fashion people. By the time the windows are installed, about 100 people will have worked on them in some way or another. Maybe more if you consider the truck drivers and stuff like that.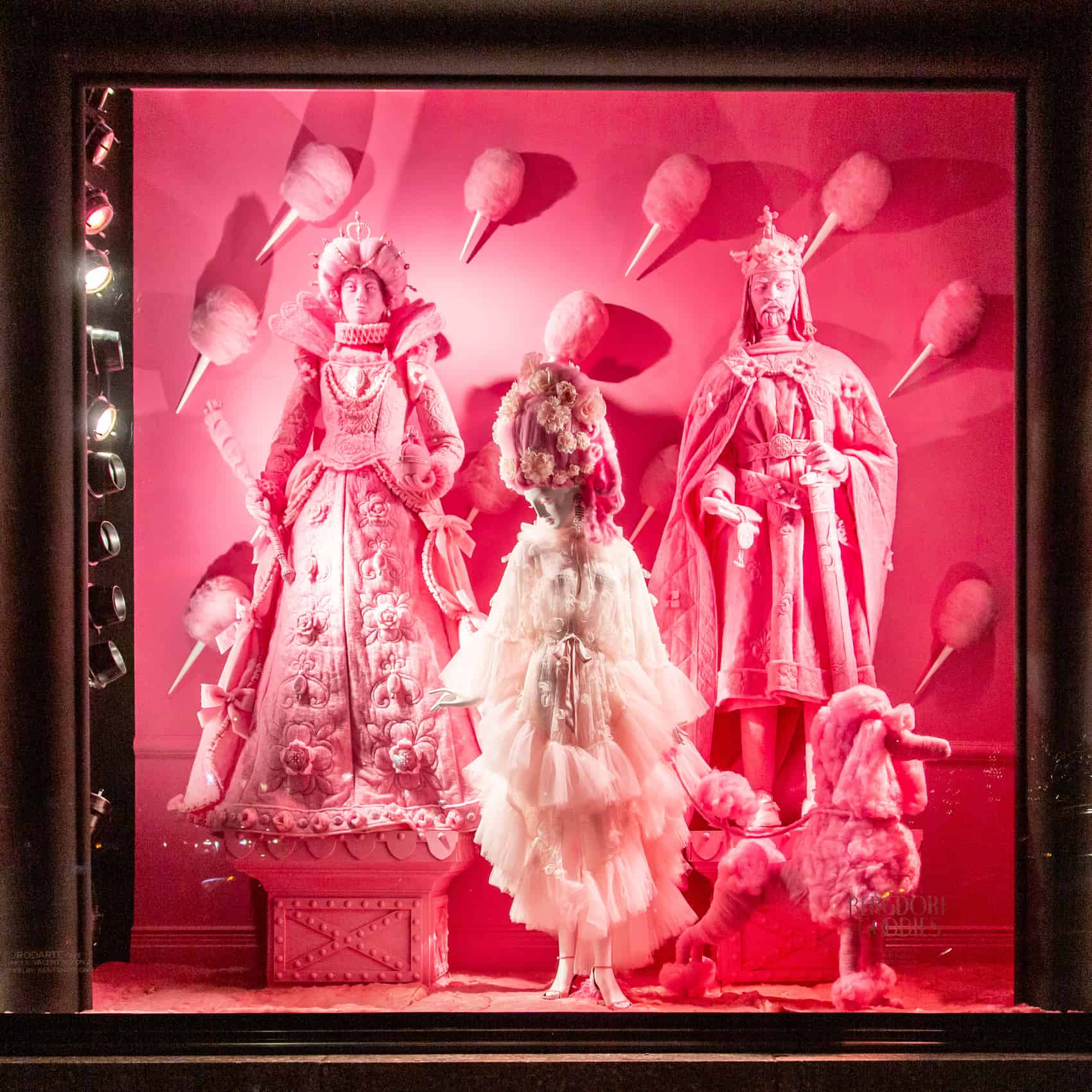 5. BG keeps all the old window displays in a warehouse and often reuses pieces years later. 
Everything gets saved, recycled, used in the future — maybe painted, maybe used upside down, maybe taken apart. If it's salvageable, we save it. We have a robot in one of our widows this year that we actually had in a regular window five years ago and we transformed him and made him glittery and glamorous and added video.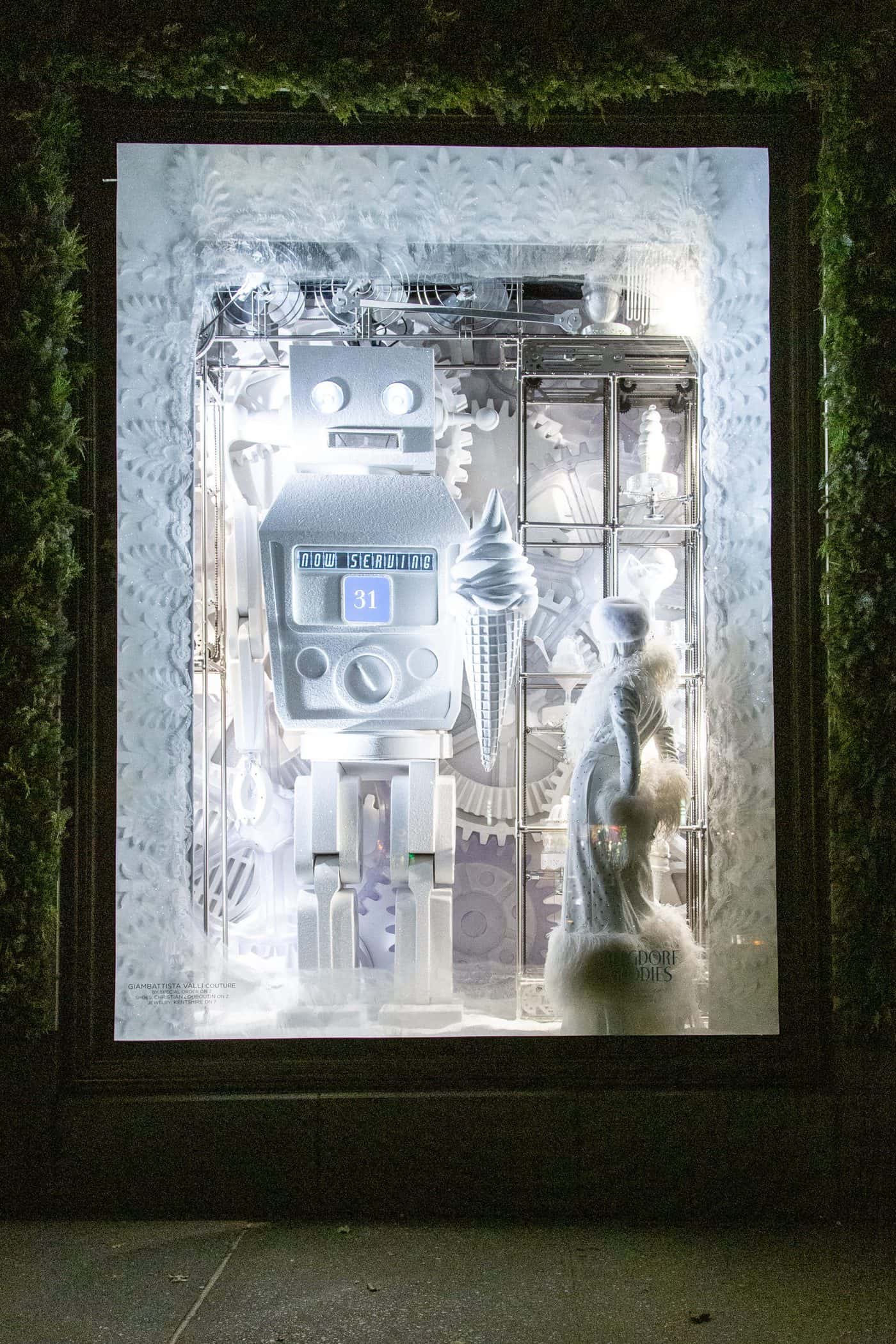 6. The glitter that makes the window displays sparkle is actually shattered glass.
"This year, we discovered German glass glitter. It's way more lavish and glamorous than ordinary glitter. It's all over that robot, but it turns out it's a rather dangerous material because it's crushed glass. It's really just tiny glass flakes, so you have to wear gloves when you're using it. We decided it was worth it, worth it to wear the gloves, all the freelancers have gloves, but the German glass glitter is all over the place this year. It's on pastries, it's all over that robot, it's everywhere. Fabulous!"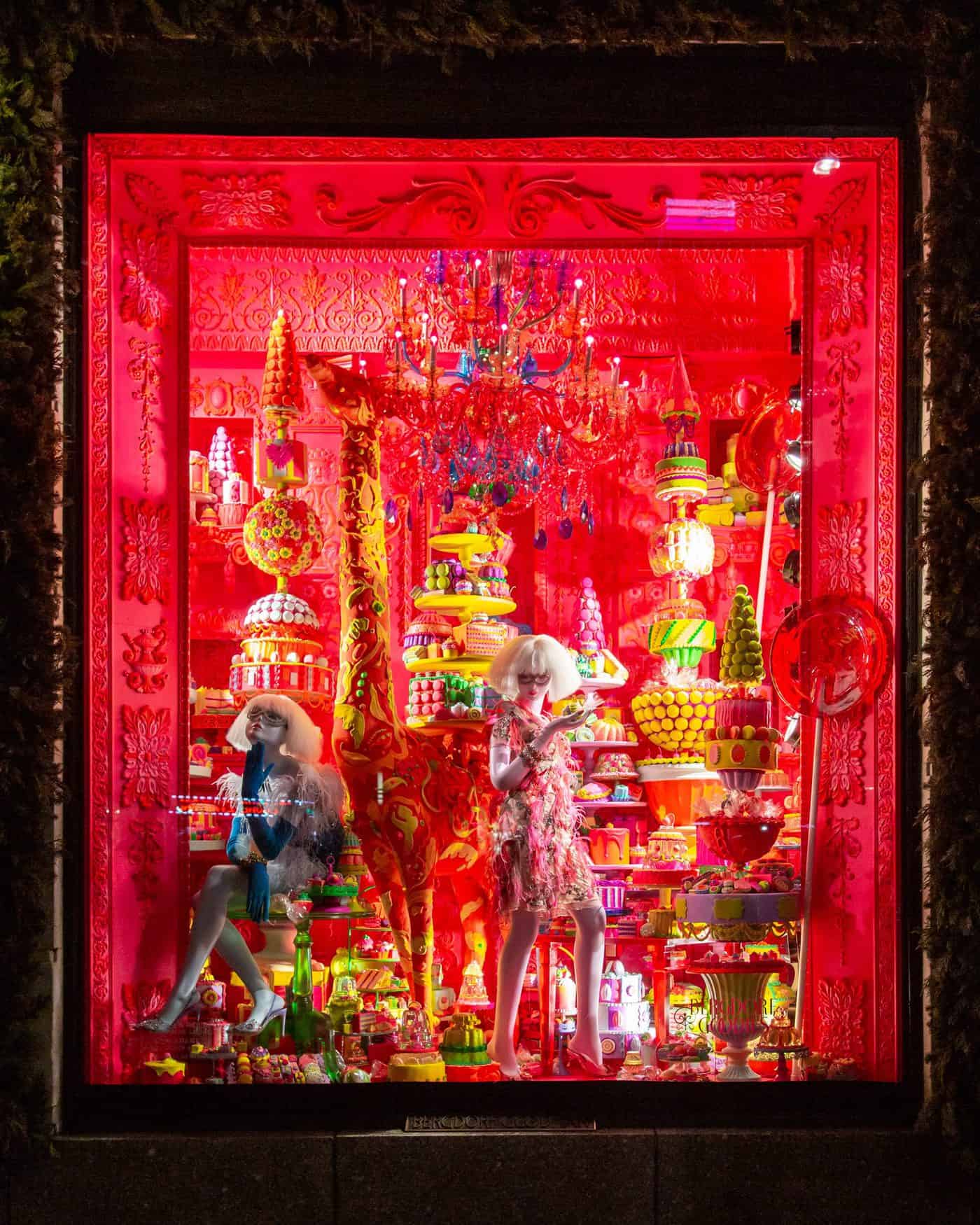 The holiday windows at Bergdorf Goodman will be up until January 3, so make sure you check them out in person while you still can. The are not to be missed.  
Subscribe to our newsletter and follow us on Facebook and Instagram to stay up to date on all the latest fashion news and juicy industry gossip.