If you love your weeklies as much as we do, you can probably thank Dan Wakeford, who's been serving you the scoop for 20 years. He's now taken the reins as editor in chief of People, where he's managed to unearth the secret to keeping print alive. Thank you, Meghan Markle.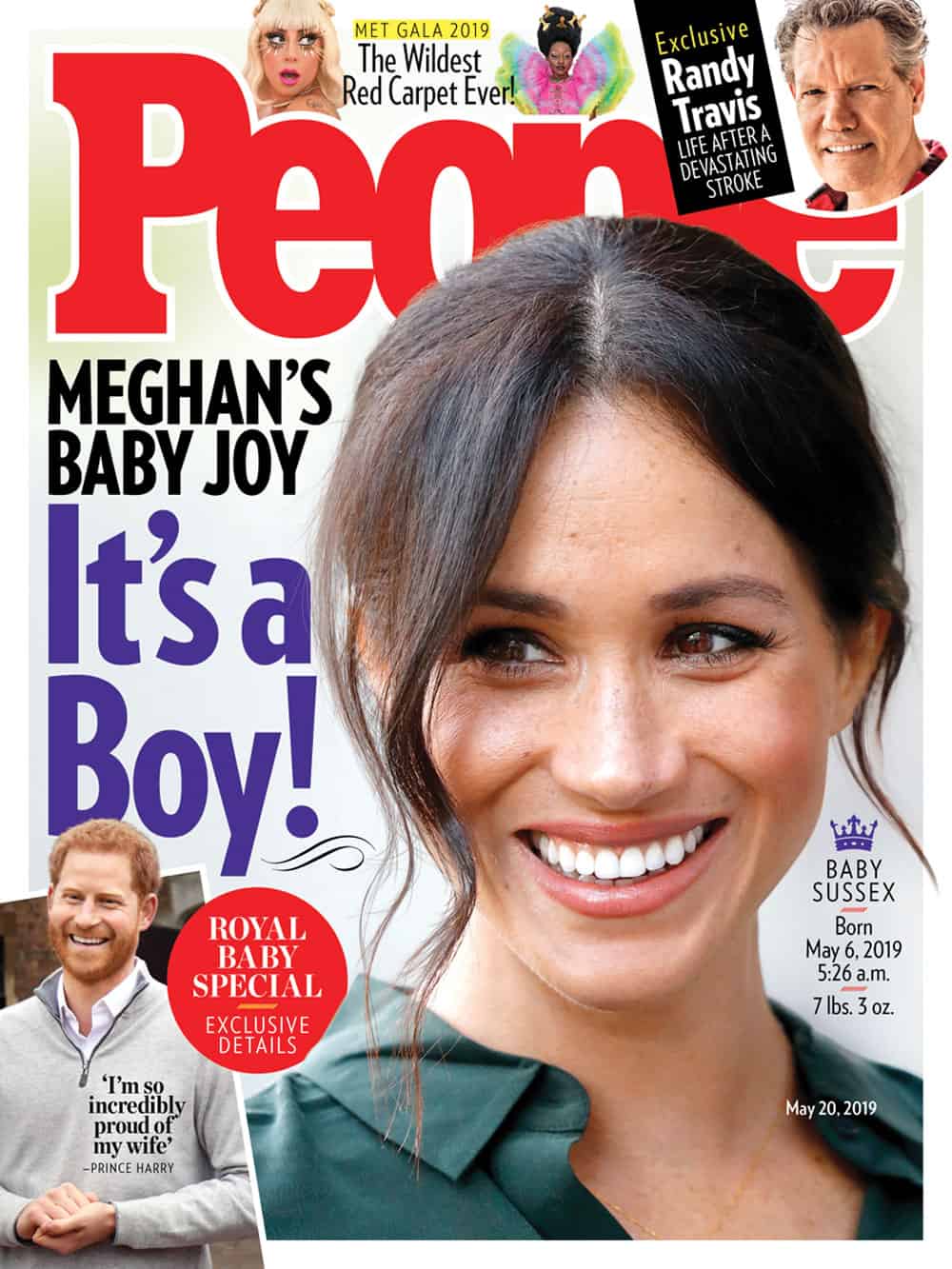 How did you get started?
I came out of college, and I was an intern like everybody else. I was trying to decide what kind of storytelling I wanted to get into, so I worked in television first. I was at a comedy company basically doing an entertaining version of the news that happened that week. I felt that everyone was playing off what print media were producing. I got very excited about being on the front lines of storytelling, so I went back to college to study journalism.
Where did you end up?
Within a year, I was contacted by a big national paper in the U.K. I ended up going there and working on a gossip column, this was the time of Spice Girls, Oasis, and Robbie Williams. I was invited to the backstage parties and premieres. It was real scrapbook-[worthy] memories, going to get the story, to get the first interview in the world. But after a couple of years and being fed up with champagne and the long arduous hours, I was approached to work at Heat. My role was to make a magazine that was entertainment-focused and make it more celebrity-focused. We basically came up with the idea to focus on celebrities as real people, and it went very far. I was there for two and a half, three years, and it was a fantastic experience. At that time in America, there was only People and Us, which was only monthly at the time. They heard and saw what was going on in the magazine industry in the U.K., so I got phone calls from Us and Bauer Publishing, which was setting up In Touch. Eventually I ended up as editor in chief of both In Touch and Life & Style. I thought I was going to be in America for one or two years; 17 years later, I'm still here.
How did you wind up at People?
I came to People five years ago as deputy editor. I wanted to work for the No. 1 magazine, but I also wanted to diversify a little bit first. What was interesting to me about People is that it's 15 brands in one. We cover so much in so many different fields. Jess [Cagle] brought me over to focus on the other areas of the magazine that weren't celebrity for a while. I focused on crime and human interest, the royals, and service content, and on different types of storytelling. Within that time, I helped develop the royals as a signature part of People's DNA. Americans care more about the royals than the Brits do!
What are your favorite kinds of stories to cover in People?
For print to thrive, stories are the most important thing. It's in our DNA. We crave good storytelling. I love a story with tension and surprise. I really believe in adding depth to stories that excite and surprise you, whether it's getting inside the fact that there's a rift between Princes William and Harry. I just love joyful positive covers as well, something like Hoda [Kotb] having a baby. This is a really difficult world, so having some joy and positivity on the newsstand really resonates with our audience.
Who sells well?
With cover sales, the best sellers in America are probably Meghan Markle—you can project your fantasies of being an American princess onto Meghan, the fact that it could happen to you—and Chip and Joanna Gaines.
Forgive us…but who are Chip and Joanna Gaines?
They're HGTV stars. They're very aspirational and positive. Chip and Joanna have this perfect, beautiful life. The idea is that you can achieve what they have achieved as hugely successful millionaires.
Is People still No. 1?
It depends on what metrics you use. It's certainly the most profitable magazine in the country, and it's definitely one of the biggest. The number of people we reach as a brand is incredible. The success of People is really about the trust between the reader and the brand, and the brand and the subjects of our stories. Our subjects know that we're going to tell their story in a fair way. We are The New York Times of celebrity. There is some real heart to the magazine.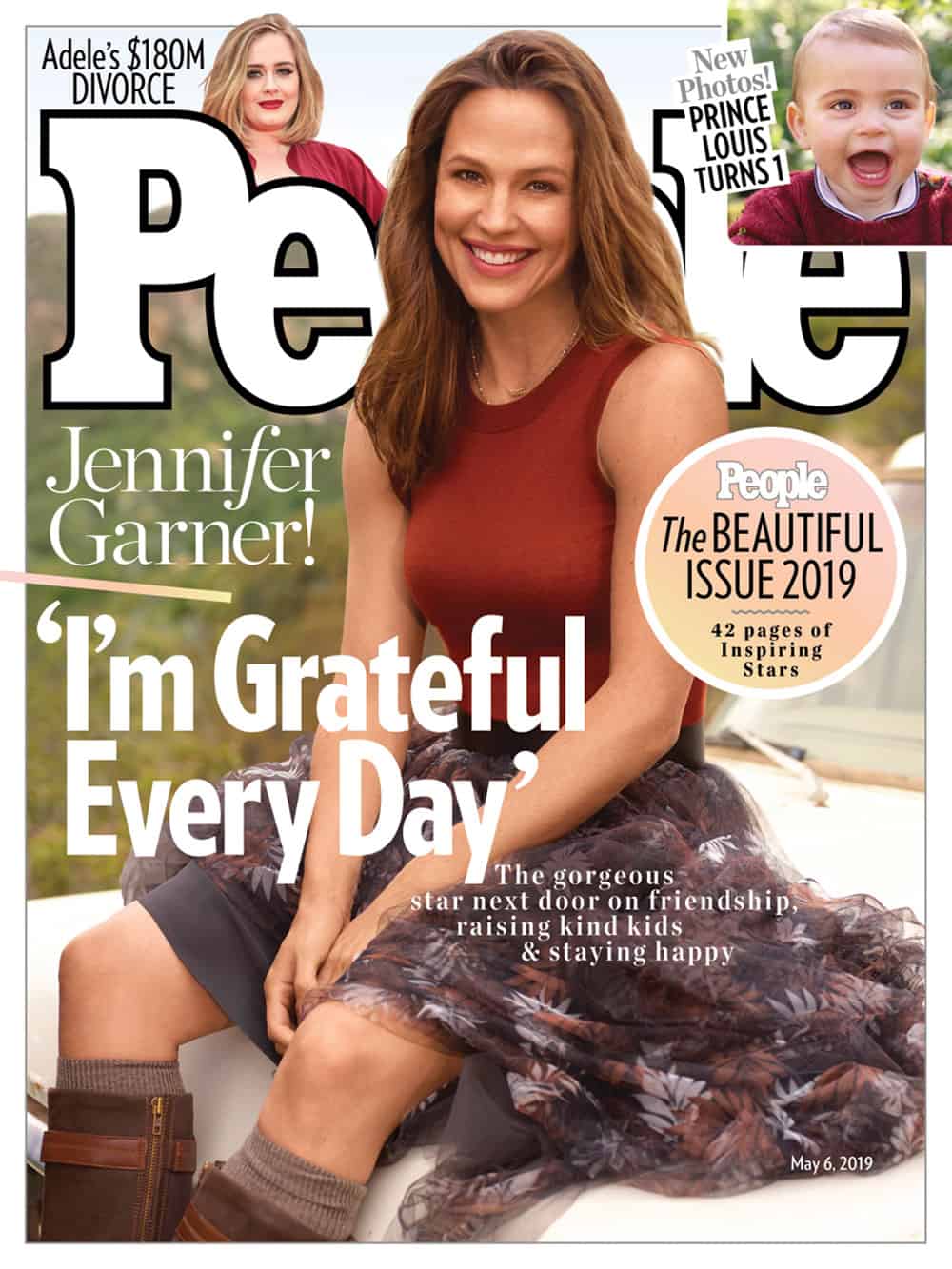 It's also showing that readers still want print.
I believe that People and print will last forever. It may change the way it's distributed, but it will last forever. Print is still the centerpiece of our brand.  People still love print. Celebrities love the prestige of being on the cover of People magazine. That means so much. That means you are, or will be, the most talked-about person in America that week. It's a sign of prestige and relevance.
Why doesn't a fashion influencer with millions of followers resonate with your readers?
We tried to tell their stories, but they just don't resonate in the same way. With People, there is a recognizability. They either want a story or a star that they know. Sometimes with influencer content, they don't feel like they know the person, or that there is a huge story. They don't fit into our mantra, which is: ordinary people doing extraordinary things or extraordinary people doing ordinary things. Influencers' everyday lives don't fit into that.
How do you unwind from this role?
You'd have to ask my husband that. [Laughs] He gives me space when I need it, and I'm not always focused on my phone—the weekend is the weekend. To be honest with you, People is powered by great people. You can't be a control freak to run a brand as great and as big as this. We have the best in the business working at People.
Read the complete new issue of The Daily Front Row below!
Subscribe to our newsletter and follow us on Facebook  and Instagram to stay up to date on all the latest fashion news and juicy industry gossip.