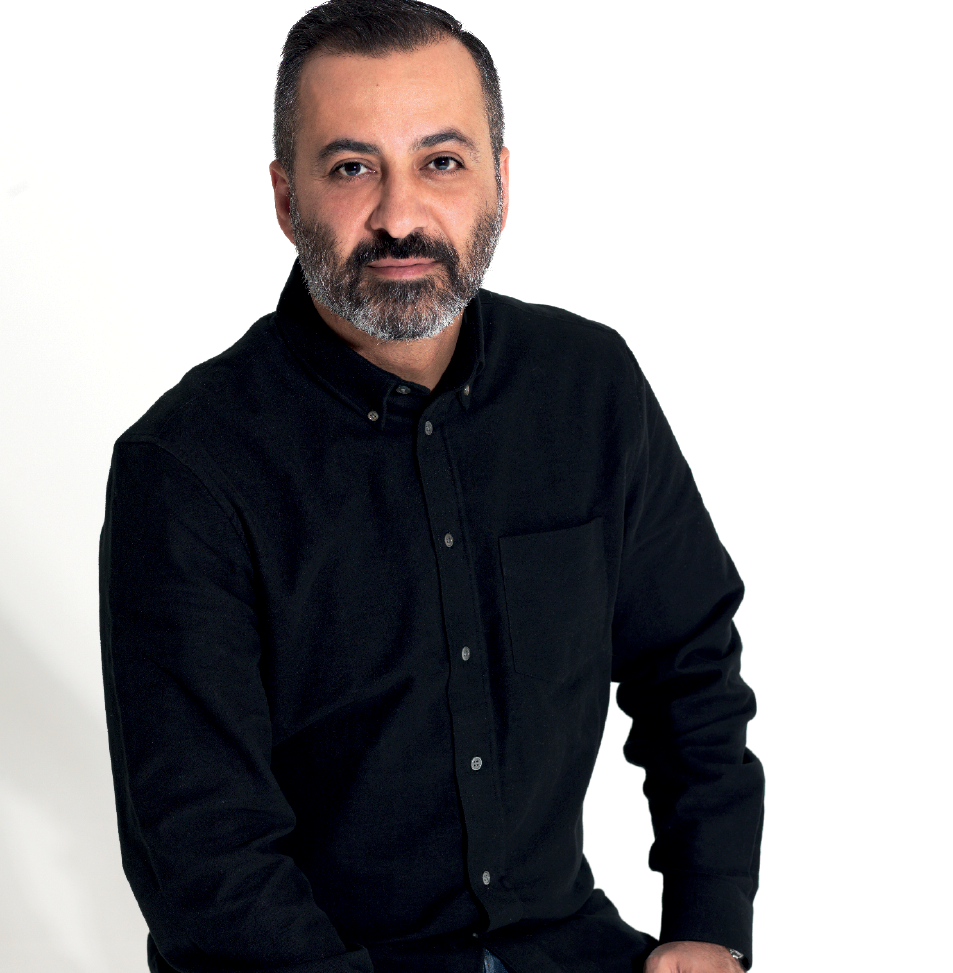 Fresh from the pages of The Daily's special Hollywood issue, and just in time for last week's inaugural Fashion Los Angeles Awards…On any given month, many of those glossy covers dappling the newsstand were shot at L.A.'s Milk Studios. Mazdack Rassi, creative director of Milk's West Coast and original NYC outposts, is the co-founder of a multipronged empire that extends far beyond the company's origins in photography.
How did Milk get started?
We were one of the first to open in the Meatpacking District in New York. We started as a fashion photography studio in the '90s, and we were very successful right away. Most of the other studios were owned by big photographers, and we were the first to open without really knowing photography. It was more about customer service and taking care of our friends, as well as being a cool and neutral space for everyone. My dream was for Milk to feel like walking into the Four Seasons, where everyone went to the Cornell School of Hotel Management but had tattoos and mohawks. That's what separated us right away: We were more expensive than everywhere else, but we offered incredible service and production.

What made the space a success?
I didn't want to be a space—I wanted to be a part of the creative process. So we opened our own gallery downstairs. After that, we quickly realized that the digital revolution in photography was starting, so we started our own film division, LEGS, in 2008, followed by a digital division, Agency, in 2013. Today's generation doesn't think, "I'm a writer" or "I'm a filmmaker." They can do a little bit of everything, and surround themselves with like-minded people.

What was the mission behind your space in Los Angeles?
I wanted Milk to be architecturally outstanding and over-the-top, so we put together a creative space that was half museum, half working studios. We also knew we had to build a place for our celebrities—we wanted to create an extension of their beautiful homes and the hotels where they stay.

Have you ever worried about spreading yourself too thin?
No. All of this, believe it or not, was a natural extension. We make our own people, and at some point they grow, and we expand with them. The people who work here are very proud of the brand.

What inspired your fashion week event, Made?
Throughout the years, we held fashion shows at Milk, and we really learned how to put on the best level of production. When the economy crashed in 2008 and 2009, our young designer friends couldn't afford to put on a show or presentation. Made was started by myself along with Milk's Erez Shternlicht and Moishe Mana, Jenné Lombardo, who was with MAC at the time, and Keith Baptista, the best producer in the world. We rallied together to figure out a way for designers to show for free. If they could show, they could survive another season, and maybe retailers would buy a few things. In August 2009, I was on my honeymoon, and I called Jenné and said, "I'm really worried about these young designers." She said, "I have an idea." She talked to her boss, John Demsey, and within 48 hours we put a roster of 30 designers together. It's still free of charge for the designers, and it's become an incredible talent incubator.

Who does what?
Jenné curates the talent and looks after designer relations; I deal with the digital content; and Keith handles the production. We built Made outside of the fashion industry—we were neutral, and that was our biggest benefit. We didn't have to deal with the hurdles of an industry with a lot of baggage.
And now, it's going to be acquired by IMG.
I still can't talk about it, but good things need to grow, and sometimes you need great partnerships to grow with.
What would you like to see happen with L.A.'s fashion scene?
I'd like to see designers from L.A. or who call L.A. home—who have done well and are relevant—more involved in resurrecting L.A. fashion. They need to come together as guardians of L.A., to help young L.A. designers coming up. It just has to start with L.A. people, and then others can help out.
What does L.A. mean to you?
When I see huge palm trees, I feel my body start to loosen. My wife, Zanna [Roberts Rassi], and I have a house in Hollywood. I do about one week a month in L.A.

Anywhere still on your must-go list?
As soon as my girls are old enough, you'll find me at Disneyland.
Is it harder to be bicoastal with your twins?
It's a huge juggle, but we have a lot of help. Having kids makes you get rid of a lot of crap in life; you get much more organized and focused. You still do the things you love, but you make better decisions. Actually, everything improves!
How did you become a last-name-only guy?
My father was a professor, so everyone called him Dr. Rassi or Rassi. My first name is pronounced "Nasdaq" with an "M," but growing up, it was sometimes hard for people to say, so my brother and I went by Rassi, and it stuck.
Do you often get asked about Milk's name?
All the time! When Milk started, I was looking for a word that was awesome from a design standpoint. I wrote down, like, 50 names, and architecturally, "milk" looks beautiful. It has nothing to do with meaning!
How do you feel about actual milk?
I love milk, especially with a cookie.
AND! Rassi's Friends Dish…
David Beckham: "I have come to know Rassi, and I admire his enthusiasm and genuine passion for supporting the next generation. He inspires those around him with his energy and spirit, making him truly deserving of this award."
Jefferson Hack: "Rassi has an infectious passion for making things happen and a tasteful eye for new talent. He has done more to help support new talent at a grass-roots level than anyone I know. He's a cultural force for positive change, a fashion and entertainment industry game changer."
Andrew Rosen: "Rassi is one of fashion's renaissance men. He has demonstrated a great commitment to our industry through Milk Studios and his MADE initiative. On top of his professional accomplishments, he is committed to making the Meatpacking District a vibrant center of commerce and creativity in New York."