Our recently-appointed group executive editor Peter Davis is penning a dishy column. Here's the first installment…Enjoy!
Welcome to the debut dispatch of The Daily Davis: your one-stop, all-access destination for the most delicious fashion dish and ultra insider scoops. The Daily Davis never sleeps, so expect stylish updates every day (and sometimes at all hours)!
Blenheim Palace was beauty and London/New York socialite central for Eddie Spencer Churchill's 40th birthday bash. The theme was metallic and Andres Santo Domingo sported (temporary) gold grills. Nicole Hanley Mellon and Lauren Santo Domingo listened to DJ David Katz while blonde bombshells Sienna Miller and Caroline Winberg stopped the action by smooching on the lips. Check out le photo, below!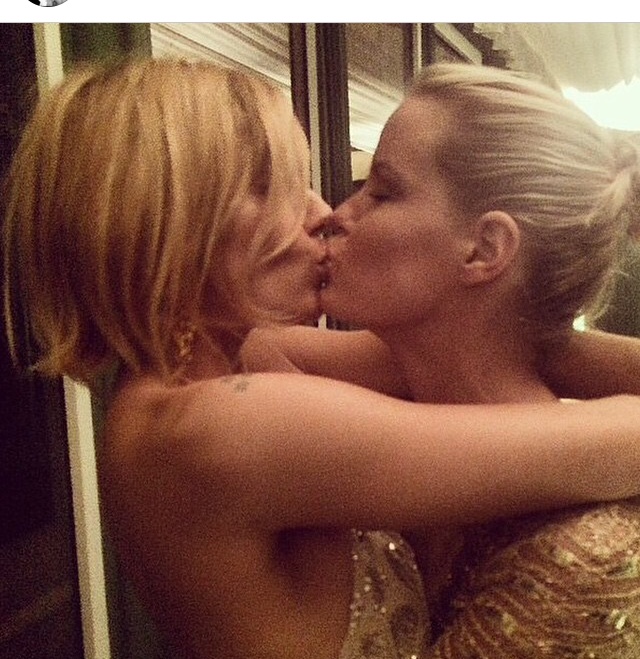 Sienna Miller and Caroline Winberg via Instagram
Meanwhile in East Hampton, super-handsome Malcolm Carfrae, the global head of communications, public relations and media at Ralph Lauren, married super-handsome John Wattiker, Esquire's international fashion manager. Artist Anh Duong, Harper's Bazaar executive editor Laura Brown, and Sarah Wynter were there, and singer/photographer Bryan Adams crooned a love song. Congratulations, Malcolm!

                                                                                                                  Malcolm Carfrae and John Wattiker via Instagram
How d-vine was Riccardo Tisci's sexy Givenchy show in Paris? Craving more Tisci? He's on the October "nightlife" cover of Paper, interviewed by his friend, party fixture Ladyfag. Paper was also in Paris during the shows, where they enlisted Jean-Paul Goude to shoot Kim Kardashian for their November #BreakTheInternet" cover. Paper promises the most cray-cray Kardashian cover styling, ever, a la Goude's iconic Grace Jones images. Stay tuned for more.
Speaking of crazy style, Susanne Bartsch, the queen of NYC nightlife, told me at her botaniCULT party at the Gilded Lily that she will be the subject of a museum show at FIT next September. Valerie Steele is curating the exhibit.
On Friday, I went to the premiere of director Lina Plioplyte's fascinatingly fun documentary Advanced Style, about the cast of ladies that style blogger Ari Seth Cohen made famous on his blog (and book) of the same name. The women—all of whom are over the age of 60—attended in full-on looks (feather boas, sequins, mad hatter chapeaus). Ari's look was equally over-the-top. "This black jacket with gold sparkles jumped out at me," Ari said of his shimmering coat. "I always have to have some shiny or sparkly element to any outfit. I looked for a sequin cape a la Liberace but couldn't find one in time." Check out Advanced Style, in theaters and on iTunes on October 7th.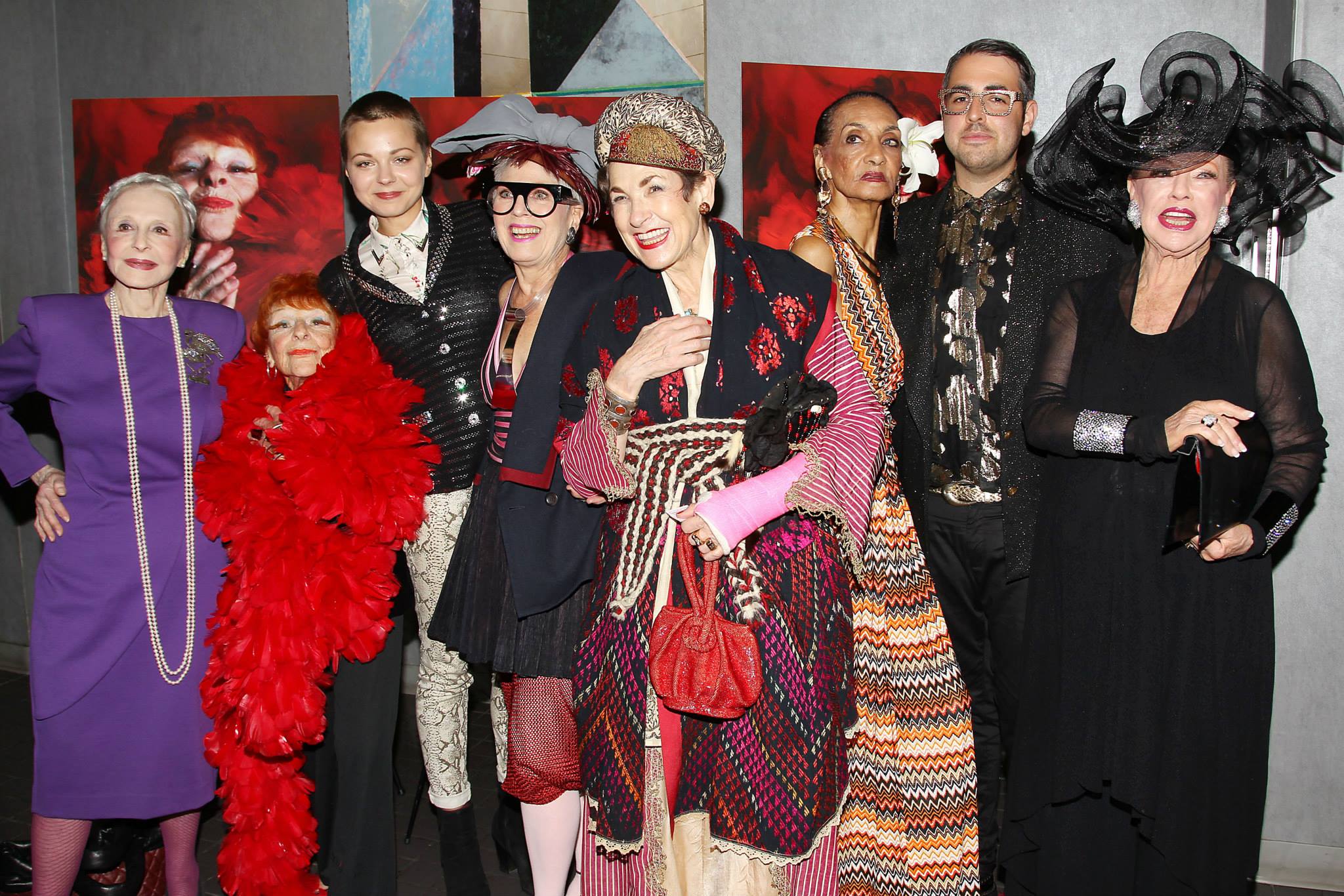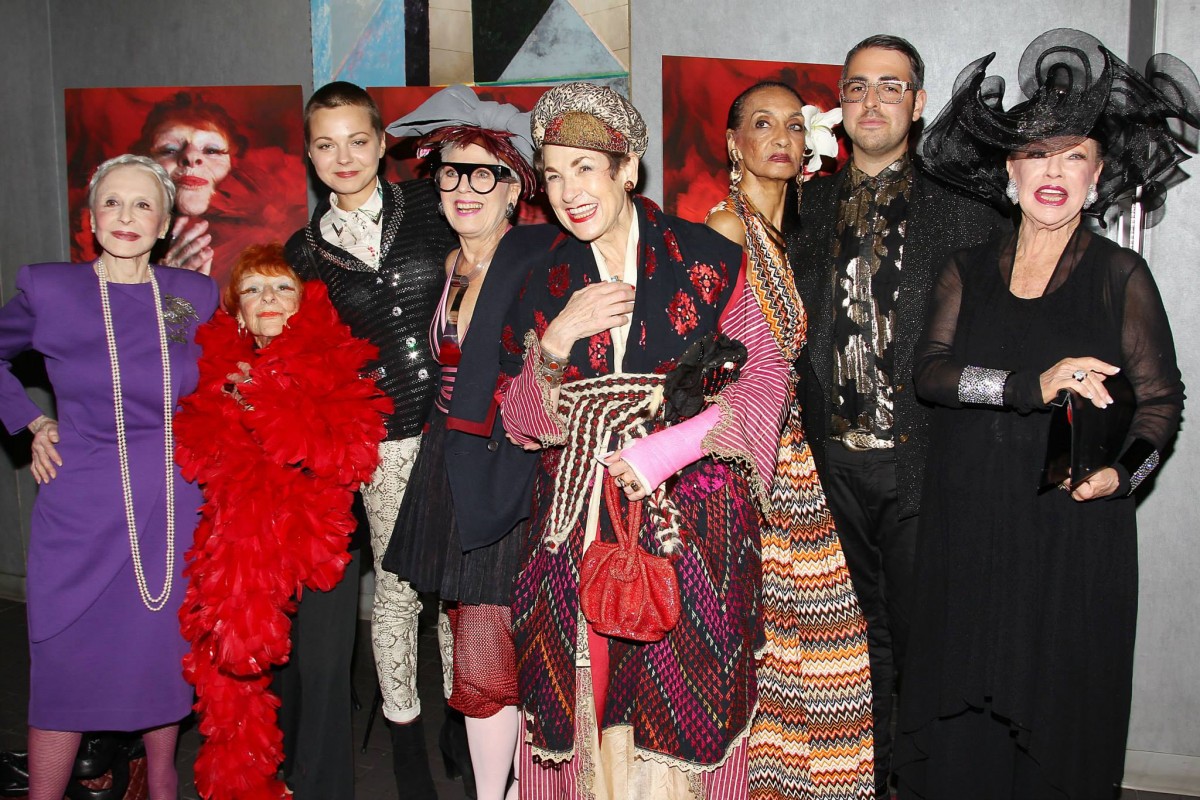 The ladies of Advanced Style
Every month I host an intimate dinner party with my friend Hanuk at Indochine, the style monde chiceteria. So far, the guest list has included June Ambrose, photographer Douglas Friedman, WeWoreWhat blogger Danielle Bernstein, Dani Stahl, Marjorie Gubelmann, Nick Wooster, Kate Young, Lola Rykiel, Gigi Burris, and more. At my most recent Indo-chic soiree, the eatery's owner Jean-Marc Houmard told me that he is just moments away from opening his new restaurant, Tijuana Picnic. It's Mexican-Asian fusion food on the Lower East Side—but it's the social scene that will be MAH-jor. "Dinner and a big bar crowd—very late night," Jean Marc explained. Have you booked a table yet?

                                                                                                                                               Jean-Marc Houmard and Lola Rykiel