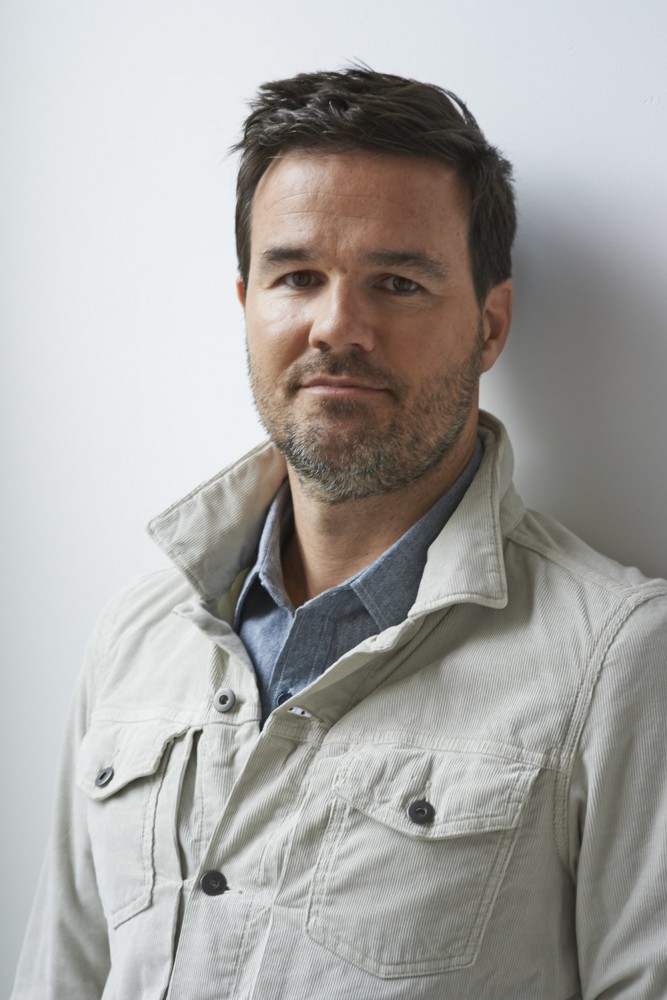 Dwight Fenton, the tall, dark and handsome Vice President of Design for Bonobos, has the ultimate preppy pedigree. Born in Greenwich, C.T., the Dartmouth grad was a designer at Vineyard Vines before working in the design department at J. Crew when it was run by Todd Snyder under CEO Mickey Drexler.
Bonobos is fast becoming my fave web spot for classic staples with that cool Williamsburg-esque 'splitting logs while sifting artisanal whiskey in my selvedge denim' vibe. So, break out the Mast Brothers chocolate bars and let's shop! This week Bonobos is launching their suiting catalogue, bringing their all-American gear to a new level. I swung by the Bonobos studio for a chat avec Dwight (and to do some shopping at their Guideshop where you can check out all the digs before ordering online). Fun fact: my legal name is Dwight F. Davis IV ("Peter" is just a nickname. Why my family didn't call me something more appropriate like Spike is a mystery—and annoyance—to me).
Peter: Tell me about the Fall/Winter 14 collection.
Dwight: We took a lot of cues from the early 60s British rock invasion – think Kinks, The Who, and Screaming Lord Sutch. I was inspired from the book The Lost Rolling Stones Photographs, becoming really intrigued by the earliest pictures of the band before they had figured out they were rock stars. In the images, these guys are still wearing oxford shirts, Shetland sweaters, wool plaid pants and navy blazers. I love the idea of viewing those classic styles and fabrics through the lens of rock n' roll – seeing traditional gentsy menswear in a way that's still undeniably rebellious.
Peter: I love the navy blue dinner jacket shown with slip-on Vans—very Jeff Spicoli strolling on Savile Row. After almost a decade at J. Crew, why did you decide to join Bonobos?
Dwight: Bonobos is a brand that is growing hugely. I wanted to be a part of it and all the facets of it.
Peter: Would you guys ever do a runway show?
Dwight: We've been talking about new ways to present the collection. I don't think a runway show is necessarily for us—but something off the map and a new way to present the clothes would be. What that is I don't know yet.
Peter: You just opened a Bonobos in LA. The Daily Hollywood comes out in January. I'll have to go shopping for all the awards shows parties.
Dwight: The L.A. store is on La Brea, right near Steven Alan and American Rag. That store is the new map for what we are going to do with all our stores. With L.A., we introduced a new design language that we are going to carry through with all our stores going forward. It's the new face of our retail. It's more modern and a cleaner aesthetic—a lot of natural woods and cement. We custom-designed all the fixtures.
Peter: The Crosby Street location is great, too. You can get a coffee and a surfboard at Saturdays then some suits at Bonobos.
Dwight: With all the menswear spots on Crosby Street now, they call it BroHo now.
Peter: BroHo—I love it. I am only calling it BroHo from now on, bro!