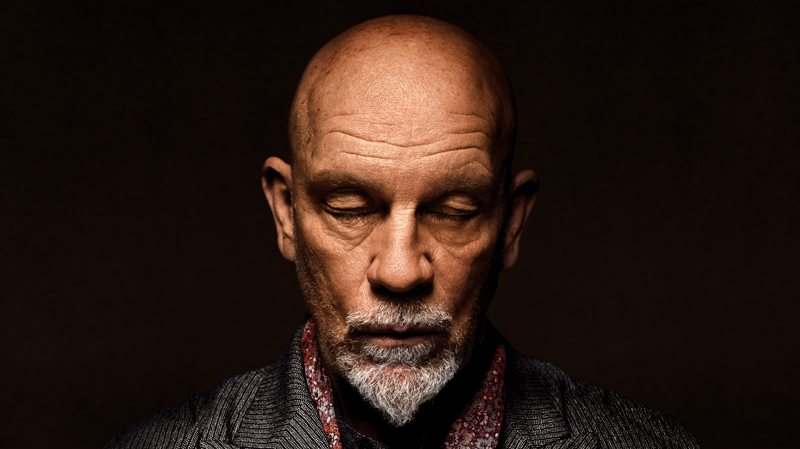 The celebrated actor has made almost 100 films, with another five coming out in 2017 alone. In his spare time? He's also a designer. His eponymous label (his third line, by the way) debuted this year, and he plans to take it global. Proof he's serious: He bought a Super Bowl ad!
This is your third foray into fashion, after Uncle Kimono and Technobohemian. How is your eponymous label different?
Well, each time the design changes, but my general point of view about things doesn't change so profoundly. The big difference is now we'll be online.
Did you feel there was a gap in the market for menswear?
I don't really follow enough what other people are doing. Trends don't really interest me very much. I do the things that I find interesting.
In your short film for the brand on the website, you make fun of the reaction your friends had to the line. Was that art mimicking life?
Not really, no. Let's call that dramatic license. A number of my friends wear things that I've designed over the years. I've had a lot of positive responses. I'm sure there are people who go, "What are you doing?" But not from friends of mine.
You debuted a commercial for your line during the Super Bowl. Was your domain name really already taken?
Oh, yeah, it wasn't a joke at all. In fact, I have a couple of court cases [about it]. Someone took it in France and used it for a clothing line. You know, the French aren't very industrious about ascertaining whom the domain names should be given out to.
You studied some costume design at school. Is that where you learned to sketch?
I took costuming classes, but my degree was in theater. Really, I learned the same way I learn everything, which is by doing.
We hear you collect fabrics.
Generally, I don't think most designers do it personally. They have people do it for them. Some lines can certainly afford to have exclusive fabrics that they design. Of course, I can't really afford that because I don't do big amounts. But twice a year, I go to Première Vision outside of Paris to collect fabric.
Do you have any rare pieces you will never use?
Many. Most of those are North African, especially Moroccan, but also some Syrian, some Pakistani, some Persian or Turkish, Ottoman or Uzbeki. I had a very nice one that I had sent to Puerto Rico for a TV series I was working on. I had bought about 13 meters of the fabric in Lake Como at a company called Canepa. It was quite fancy, so it was something I probably wouldn't wear to have it made into a costume. But in the end, we couldn't find the right thing for it, and it was pretty heavy, and Puerto Rico is 50 billion degrees. I ended up leaving it in the closet of the house we had rented.
Where are you making the clothing for your new label?
All around. We did my first label in Japan and the second one in Italy. But we're doing this in Hungary, Bulgaria, and Italy, and we may start doing some in Poland, which I hope to visit. There is a town there that has worked in that industry for years called Lodz. In Italy, it was hard because we produced such small quantities that it was too chaotic.
Do you have the same partners as on your previous labels?
No, each time I've had different partners. For my first label it was a young Italian guy, Francesco Rulli, who worked for a fabric company called Fedora. My second partner, Riccardo Rami, was also Italian and worked out of Prato, which has some terrific fabric makers. My current partners, Liliana and Francesco Ferri, are French.
The Webster in Miami is one of your main stockists. Are you friends with Laure Hériard-Dubreuil?
Yes, she's a friend and I like her very much. I love her store. She's one of the few retailers who really got the line. There's also a very good shop in Amsterdam that carries us called Margriet Nannings. I hope other stores will catch on. But I've also felt it was critical that we have an online presence, which I never did before. Without an online presence, it's very difficult for me to judge whether or not this can work commercially. I never really tried very hard to make it work commercially in the past. And that wasn't out of any particular snobbiness…not that I'm not snobby. I did 23 or 24 collections without any presence on the Internet, and that was stupid. Squarespace has done a great job with our movie, the site, the commercials, and the release of it. If for whatever reason it doesn't fly in the next year or two as an actual business, then that's okay. Businesses fail all  the time.
Have you learned anything about your clientele?
Not yet. Someone wrote to me the other day—a professional hockey player in Montreal that I had met—and he said, "You know what pisses me off about you?" And I said, "I have no idea, probably lots of stuff." He said, "I love your clothes, but I can't buy them anywhere." He found out he can have them delivered in Maine, and he drives there to go pick them up. I'm hoping to get set up [globally] quickly and simply.
If you had the time to explore another creative outlet, what would it be?
I've been meeting with architects to solve various issues at our house, and I like furniture, tiles, and all those kind of things. I wish I had more time to draw or paint, but I don't know that I'll ever have that kind of time. Right after the fabric fair, I start rehearsals for a new opera/theater hybrid. I work a lot in classical music, which I've done for years. I've done various things, from writing and adapting things to directing or acting in them. I go on with my little life, doing my little things, but it's a pretty busy life, all in all.
Tech Talk!
Squarespace's chief creative officer David Lee fills us in on why he decided to collaborate with Malkovich.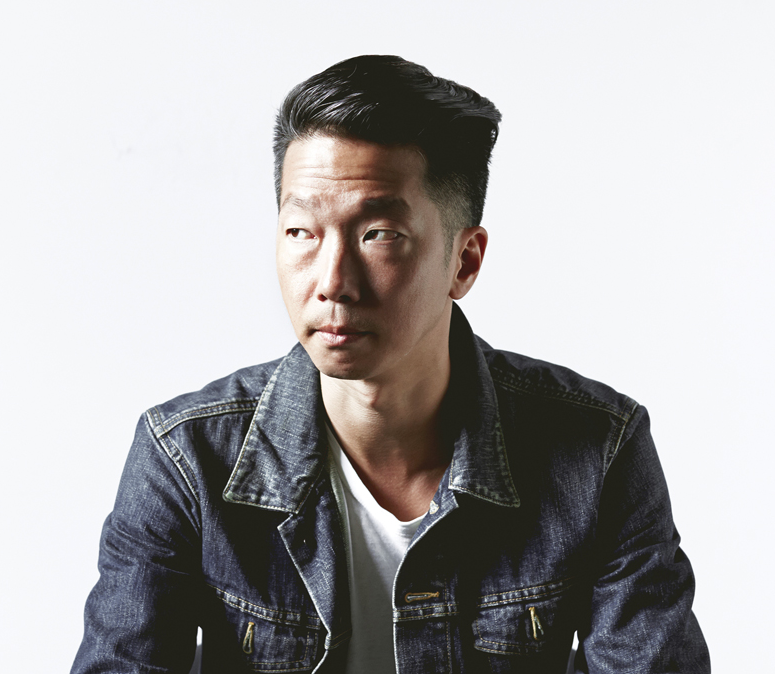 How did you team up with John?
I first met John when we collaborated on playinglynch.com. We got into a casual chat about his desire to launch a menswear collection under his own name. At first, I was surprised, until I realized that John's journey was the same kind of career transition we've seen in so many of our Squarespace customers. His background in costume design, theater, and acting all came together in a cohesive, unique vision for his collection. For him, this business wasn't just a side project—it was the next stage of his career. This presented the opportunity for us to co-design a beautiful e-commerce template to bring John's vision to life and launch his collection, and is now something anyone could use as a starting point for their own online store.
How does that work?
We turned the design into a collaborative template called Jaunt, which is now available to all Squarespace customers as a starting point for their own passion.
What's surprised you most about John's vision?
I had the opportunity of going through his early sketches, fabrics, and textiles. It was amazing to see how he draws insights from his travels and his time on set as he lives vicariously through other characters. He uses all this inspiration to inform his vision for the fashion line. If you're getting a piece from his collection, you're getting a small story from his life.
Read the issue HERE.