Claudia Schiffer teams up with FRAME
Legendary super Claudia Schiffer has revealed the first look at her limited-edition, eight-piece capsule with fashion brand FRAME. The collection itself is inspired by Schiffer's adored personal style—name a '90s fashion moodboard that doesn't include her!—and is an offering of easy but elevated everyday staples. As well as two new jean styles, there are six luxury knits—including a classic Fair Isle inspired by Schiffer's love for travel and the outdoors. Available from today, denim starts at $258 and knits range from $468 to $548. Shop it while you can!
Balmain and Cher continue their partnership as the icon introduces the new Blaze gag
Who better than a trailblazer to front the campaign for The Balmain Blaze. Olivier Rousteing's luxury label has tapped the one and only Cher to star in the ads for the latest arm candy. The bag takes its nod from protective armor—a theme of the Fall Winter '22 collection as the designer recovered from suffering horrific burns in an accident—with its exposed hardware, dramatic silhouette, and strong leather. "More than anything else, I wanted the Blaze to be a bag that was definitely going to be noticed," Rousteing said. "As I explained to my team, I imagined these bags as being key components of the boldest entrances. For me, these designs evoke the impressive shields carried by the fearless superheroes of my youth—and I really love the idea of our Balmain Blaze adding an empowering sensation of invincibility as the perfect final touch for every ensemble." Enter: Cher, who features in the video and imagery as a futuristic goddess perched atop a throne while dressed in the same catsuit she modeled on the runway during the house's Paris Fashion Week show. In her own words, "All of us invent ourselves—some of us just have more imagination than others." See the campaign, below:
Christine Quinn to host the CFDA Awards red carpet 
Selling Sunset star turned front row fixture Christine Quinn has gained another feather in her fashion industry cap. Tonight at the CFDA Awards, the reality TV personality will host the red carpet coverage of the high profile event. Among her duties, Quinn will interview designers, celebrities, and fashion folks as they arrive at Casa Cipriani for the ceremony. Tune in on the CFDA's social media channels to see the action in real time from 6PM.
Gigi Hadid announces she's leaving Twitter
Gigi Hadid is the latest presence to leave Twitter in the wake of Elon Musk's turbulent takeover. The 27-year-old supermodel took to Instagram to slam Twitter as a "cesspool of hate & bigotry." Mom-of-one Hadid shared the update via her Instagram Stories, alongside a tweet shared by Human Rights Counsel Shannon Raj Singh's about the entire Human Rights team being laid off from Twitter. (Twitter fired roughly half of its workforce on Friday.) "For a long time, but especially with its new leadership, [Twitter] is becoming more and more of a cesspool of hate & bigotry, and its not a place I want to be a part  of." [sic]
HALO brings real life angels to The Standard 
HALO, a nonprofit helping homeless and at-risk children around the world held a discussion last week at The Standard Hotel with leaders who are making a difference. The panel included Moroccanoil co-founder Carmen Tal, Nicole Miller, Nigel Barker, Jack Barker (son of Nigel), HALO alum Madison, and HALO co-founder Rebecca Walsh.  The panel was moderated by Jenna Lee Babin. There was also a special appearance by HALO alum Marjai, who shared how poetry and writing has impacted her life in a positive way.
"HALO believes every child should have the support of a family," Walsh says. "For years we've supported kids like Madison and Marjai who share powerful stories of resilience and become contributing members of our community. When we invest in our kids, their life's trajectory can positively change forever."
Guests went home with goodies courtesy of Moroccanoil and a full heart.
Click HERE to read our interview with Rebecca Walsh.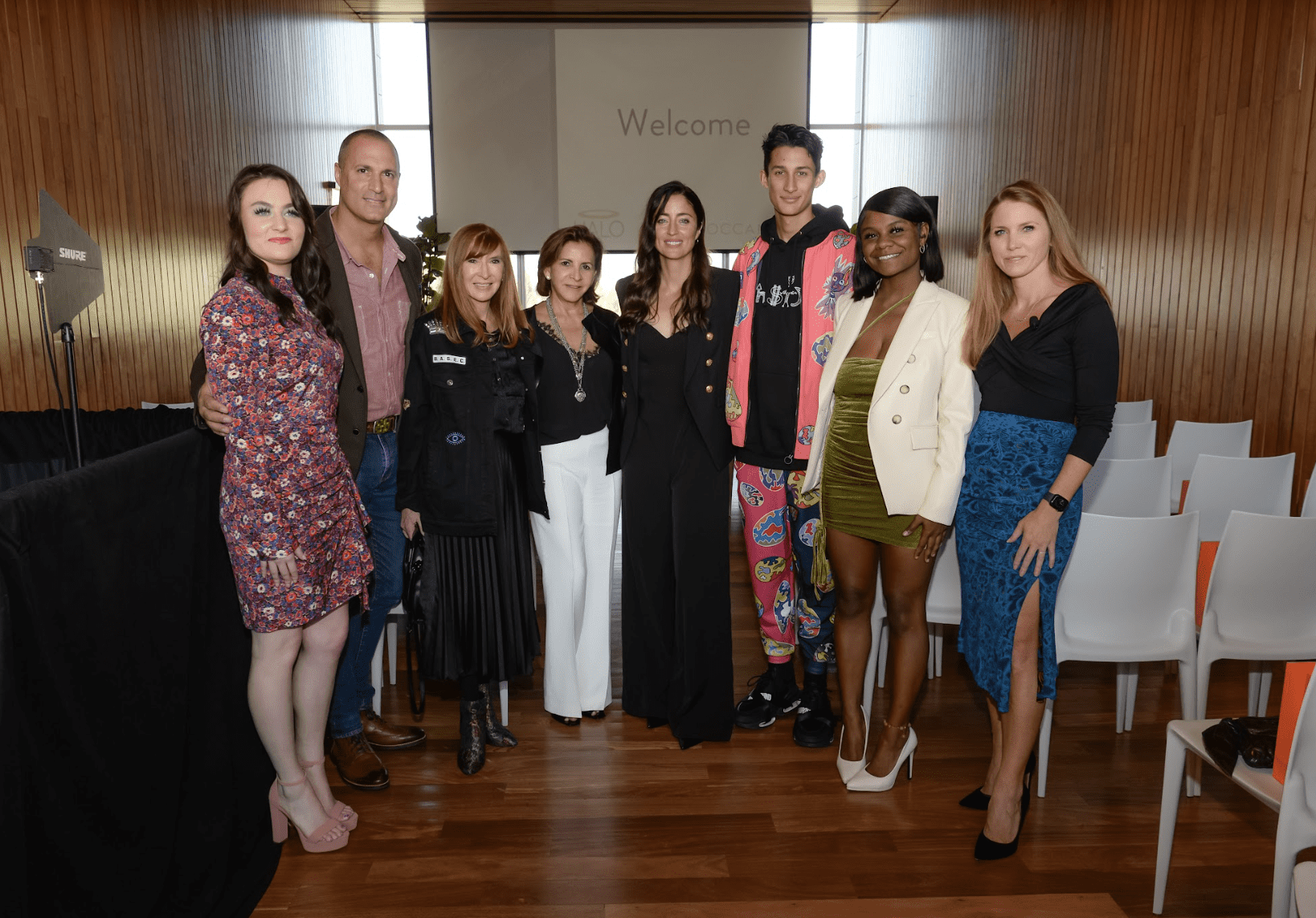 Subscribe to our newsletter and follow us on Facebook and Instagram to stay up to date on all the latest fashion news and juicy industry gossip.