Chromat has become famous in recent years for their fun and inclusive fashion shows, which feature models of all shapes and sizes having the time of their lives and practically dancing down the runway. Last night's show was no different, except that it was slightly different because last night's show also included snacks! Specifically, Cheetos. Even more specifically, Flaming Hot Cheetos!
Multiple models walked down the runway with bags of the tasty treats either in-hand or strapped to their hips by brightly colored bungee cords.
The collection itself was full of bright neon oranges, yellows, and reds, which matched the snack bags perfectly — so perfectly, that you almost have to wonder if the Cheetos were an afterthought, or if they were, in fact, the inspiration for the entire collection. Perhaps a collaboration of some sort? Is Cheetos making a fashion play? Maybe. Stranger things have happened (see Balenciaga's $850 platform Crocs).
Well, if this was some sort of guerilla marketing campaign by Cheetos, it was a brilliantly effective one, so much so that when one model dropped her bag a man in the front row actually ran onto the runway to pick it up!
OK, so he was probably just trying to do something nice by clearing the runway for the next model, but it's also possible that he simply could not resist the sirens call of those little fried and flavor-powdered snacks! When he saw the bag fall to the ground, unopened no less, he simply HAD to have it.
Not having attended the show myself, I have no idea what this man, whoever he is, did with the Cheetos once he got them, but I like to think that he feverishly ripped the bag opening and began shoveling them into his mouth while moaning loudly and swatting away the hands of his covetous front-row neighbors. Can't you just picture it?
It probably looked something like this: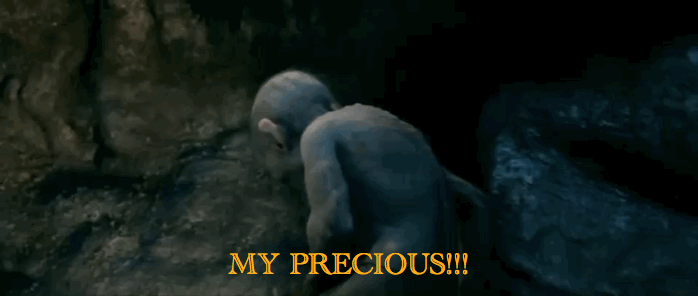 Only with Flaming Hot Cheetos.