"Nude" is not a one-shade-fits-all color. Christian Louboutin knows this. That's why he's been offering select shoe styles, like his Solasofia ballet flats, in a range of "nude" shades for a while now. But for Spring 2019, the designer is taking the idea of inclusive nudes to a whole new level with a capsule collection of surreal "nude" bags and shoes in seven different skin-matching shades.
The lace-ups are designed to look like bare feet bedecked in bling. So many toe rings!
The bags feature a manicured hand — complete with bracelet and cocktail ring — pinching the end of a jeweled Louboutin logo.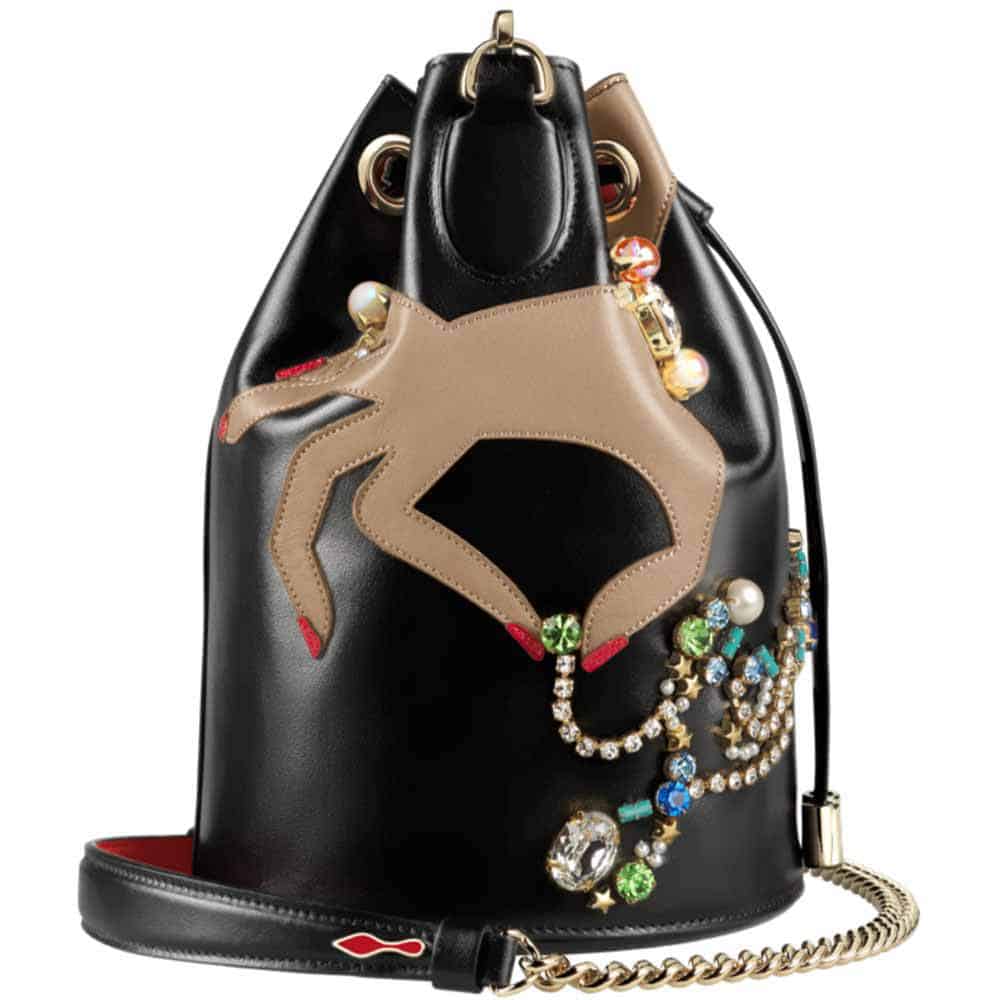 And for those who prefer their nudes without the tromp l'œil flourishes, there are these cute PVC and leather bucket bags, complete with matching feather tassels on the ends of matching ribbon drawstrings. Even the Swarovski crystals that form the logo match!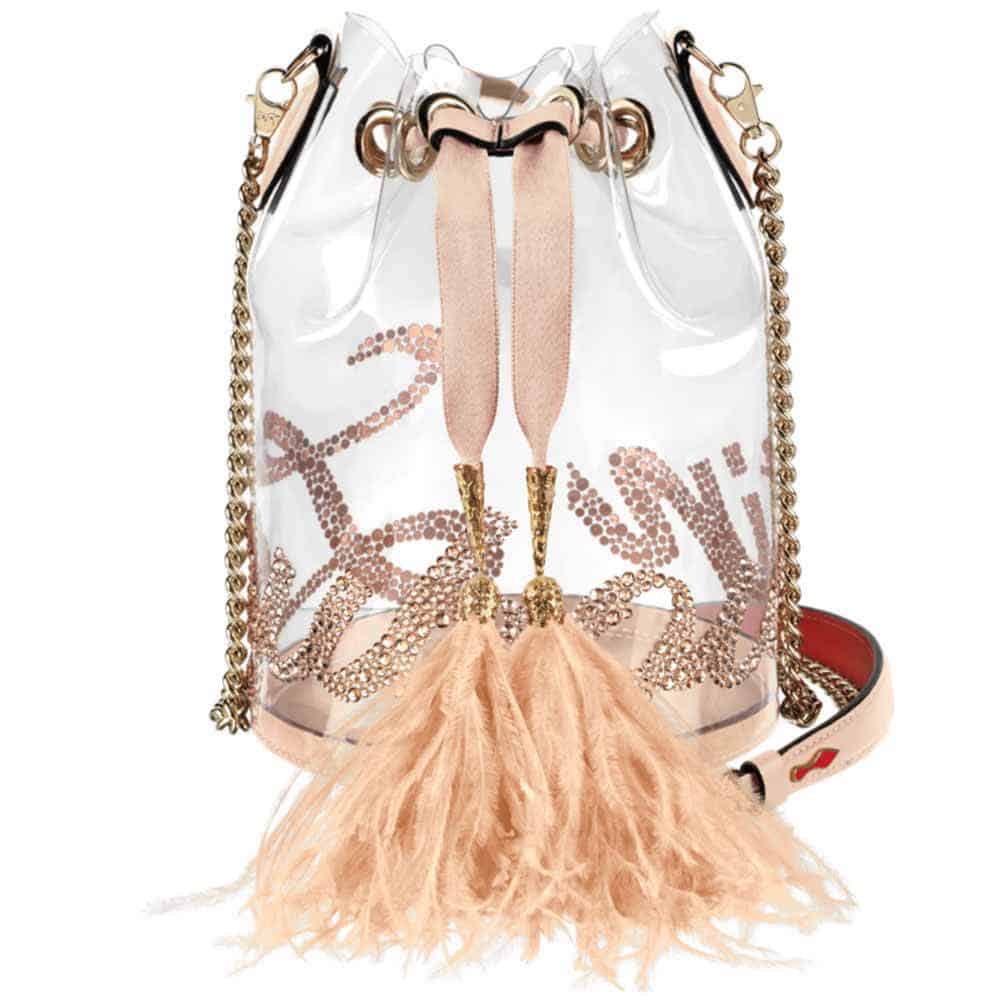 Ugh! Spring seriously cannot come soon enough.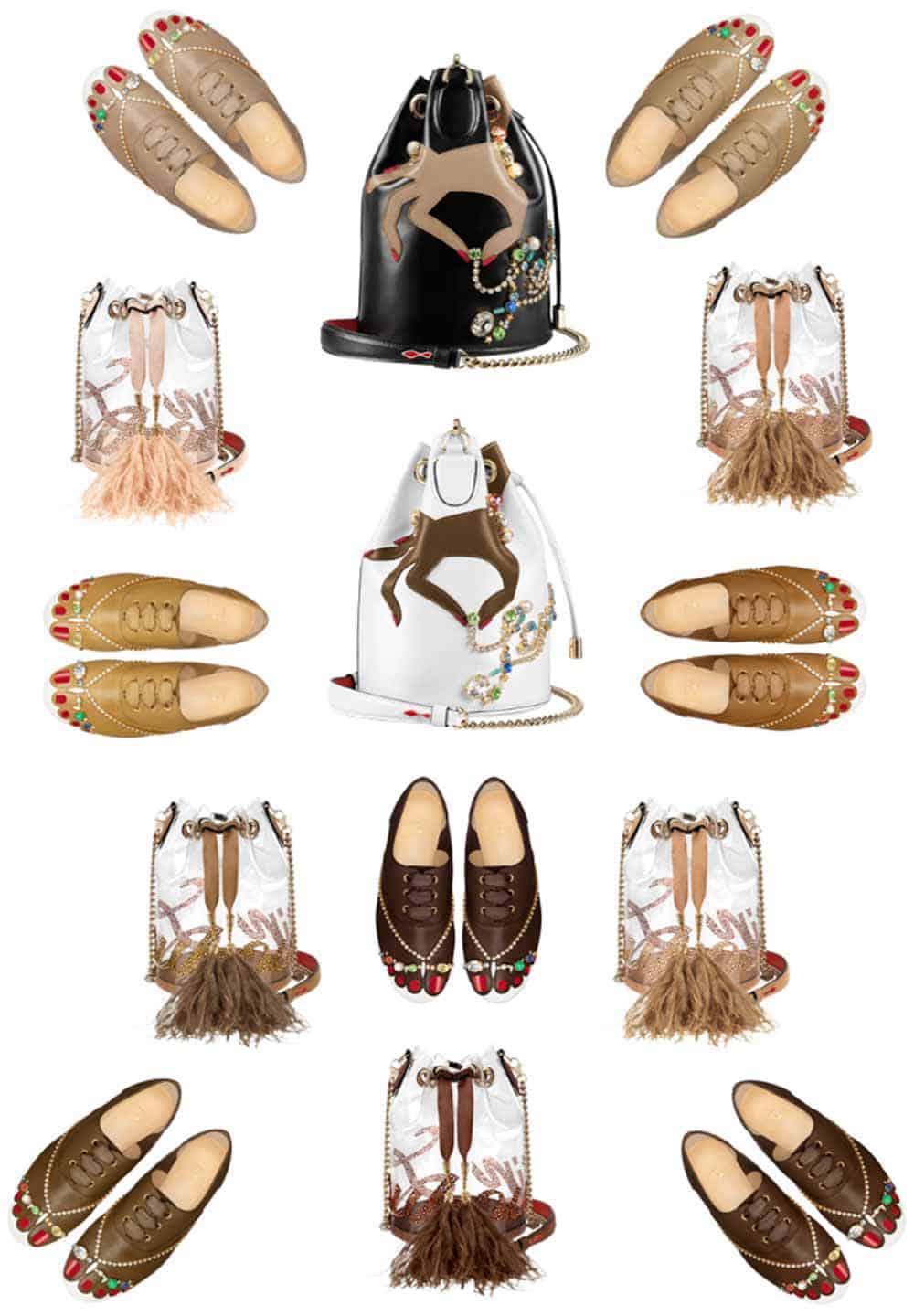 Subscribe to our newsletter and follow us on Facebook and Instagram to stay up to date on all the latest fashion news and juicy industry gossip.