Cher and Bob Mackie are back together! Broadway's upcoming The Cher Show announced longtime Cher collaborator Mackie as the costume designer for the bio-musical based on her life. Mackie famously designed her 1986 Oscar dress (you know the one!) and costumes for The Sonny and Cher television show.
Looks like things are all patched up after their public 2014 spat when Mackie turned down designing the costumes for her "Dressed To Kill" tour. At the time he told US Weekly, "Nobody wanted to design this last tour more than I did!  I am sick about it. My professional and business commitments were just too great. There simply was not enough time to give this wonderful project the proper amount of care and attention it deserves.  After all these years of collaborating, it is like turning down your own little sister, and how many guys have a little sister like Cher." Cher turned to Twitter to air her disappointment. "Telling you something that has broken my heart," she tweeted on March 13, 2014. "The man who made all my costumes since 1972 decided he couldn't do my last tour." She continued: "No matter how disappointed any of u are, you don't know my grief. I'm sure Bob can't know how much I miss him. Felt I had to tell u I'm crying."
They couldn't stay away from each other forever, though, and today the production released Mackie's first costume sketch of the three Chers, each representing her at different stages of her life.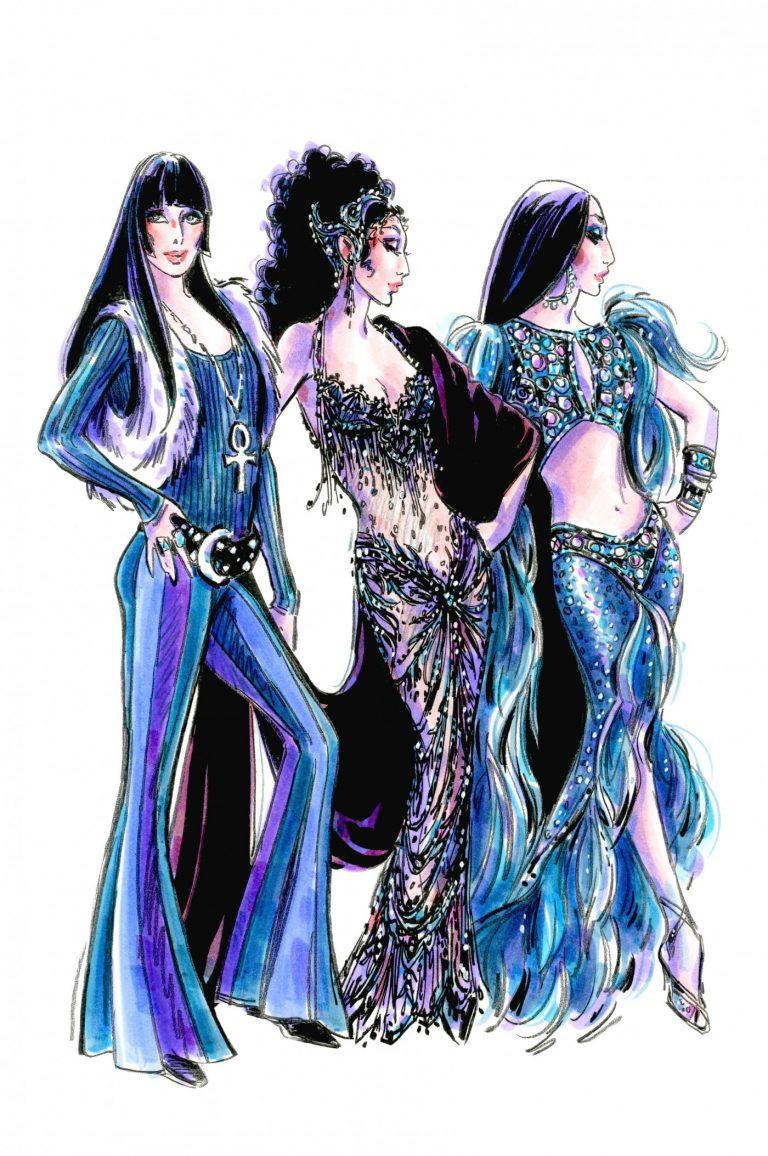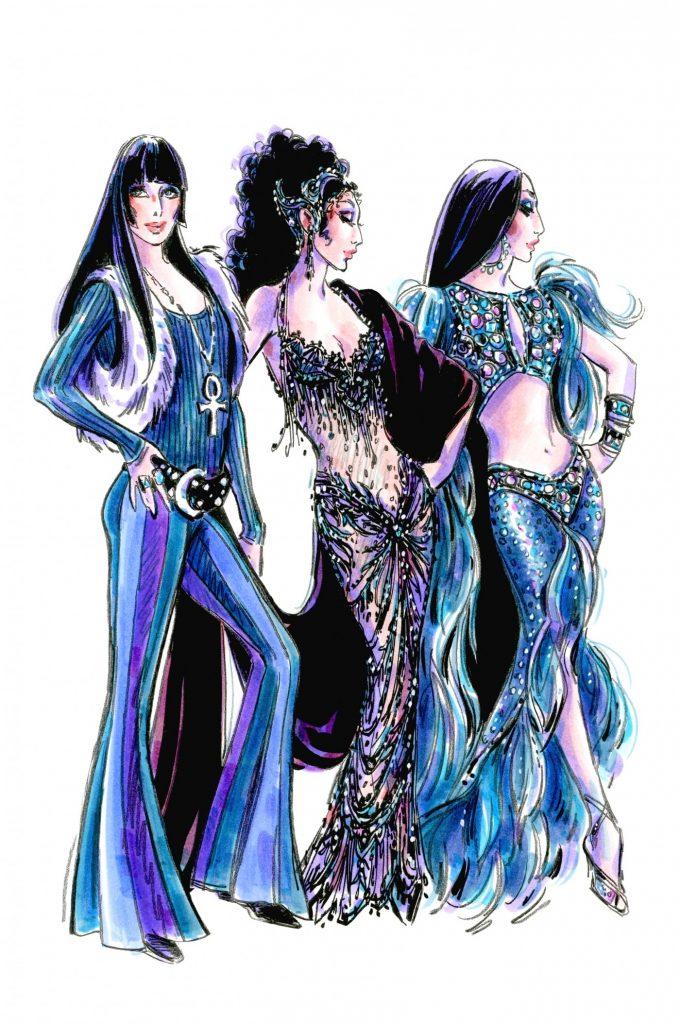 The production also released a plot synopsis today and it's everything!
"The Cher Show is based on the life of Cherilyn Sarkisian La Piere Bono Allman or as her friends call her, Cher! The kid on a tricycle, vowing to be famous. The teenage phenom who crashes by twenty. The glam TV star who quits at the top. The would-be actress with an Oscar. The rock goddess with a hundred million records sold. The legend who's done it all, still scared to walk on stage. The wife, mother, daughter, sister, friend. The woman, looking for love. The ultimate survivor, chasing her dream. They're all here, dressed to kill, singing their asses off, telling it like it is. And they're all the star of The Cher Show."
Performances begin in Chicago on June 12, 2018 for a limited engagement before opening on Broadway at the Neil Simon Theatre in Fall 2018. We are so there.
Follow us on Facebook to stay up to date on all the latest fashion news and juicy industry gossip.