Hi guys! Charlotte and Sophie Bickley here — we're so excited to go live with a new column on The Daily. Recently, we asked our followers on Instagram to send us questions and ask us anything they want. We received a lot of good questions and hope to continue to get more over the coming months! Ready, set, LET'S DO THIS!
What's a typical day in the life of the Bickleys?
Sophie: No two days are exactly the same. The most consistent days that we have are during fashion month, because we are running around to shows and events, and "work" days (as we'll call them) where we try to spend several hours at one of our apartments working on projects, responding to emails, etc. Otherwise, one day we could be doing a photo shoot or viewing a showroom. The next, we could have several phone calls or meetings or record a podcast. Many days we will be invited to attend events both during the day and night which happens often. We also host our own events or attend things via our event contractor role at Bumble and our editor-at-large role at DFR. Our schedule is all over the place and we never know what the next week, or even day, will look like until the very last minute. It's super exciting.
What's the hardest part of doing your jobs?
Charlotte: We really never know what the future holds for us at any given time. We have had to really learn to go with the flow, trust in ourselves, and grow organically. Sometimes this can be hard to do without a real road map of how an influencers' career should "ideally" go. There are only a few examples that we consider #goals: Arielle Charnas of @somethingnavy, Danielle Bernstein of @weworewhat, and Chiara Ferragni of @theblodesalad. It has been a day-by-day learning process, and sometimes that can be frustrating or hard when trying to do our jobs well. We have found that being authentic and true to our followers has gotten us far in terms of navigating the space. Also, it can be hard to work as sisters sometimes and with our entire family, but that's to be expected. But at the end of the day there's no one we'd rather be working with.
@e.lectricsky: What's your favorite memory together?
Sophie: So far, it would have to be our absolutely magical experience in Paris in September 2018, right during fashion week. We were there on a trip with Revolve. We were able to attend some of the PFW shows — which we had never done before — captured amazing photos, and had such a blast. Attending any fashion week together, especially as we have grown, is also an amazing favorite memory of ours because it is somehow a type of symbol of how our work together has paid off, that we can show off and be proud of. We have endless favorite memories together, but off of the top of our head, there ya go!
Thoughts on dating in the city?
Charlotte: Dating in New York City can be hard, but do not be intimidated to get out there and meet new people. I have come to really love dating in NYC! Its been such a great time for me to figure out a lot about myself. I've met people who are amazing and people I never want to see again. Either way, its truly been a learning experience and something I'll look back on and have so many funny stories and memories.
Tip #1: get on the apps if you feel you're in a slump dating-wise! There are so many out there these days. Obviously, our go-to app is Bumble, but you have to find the one that works for you. I know some people are hesitant, but its such a normal and there have been tons of success stories.
Tip #2: go out with a friend on a Friday night, sit at the bar of a popular restaurant and just enjoy yourselves. I guarantee you'll meet people and be able to have nice conversation. This is a great way to put yourself out there!
Tip #3: always say yes to a first date. Even if it doesn't go well, you don't know how that person could benefit you in the future or where your paths may cross. Check out the We Met at Acme podcast for more inside tips on navigating dating in NYC.
What's the best Thanksgiving day outfit combo?
Charlotte and Sophie: We know during the holiday season everyone is spending a lot of money! Attire is different for everyone at Thanksgiving. Some are dressed up, some are more causal, and some are an in-between. What's important for a Thanksgiving look is to wear something cute and festive for holiday but also something you could wear again in other settings! We created "Charlotte and Sophie" looks and each full look will be under $500 dollars!
Charlotte's Look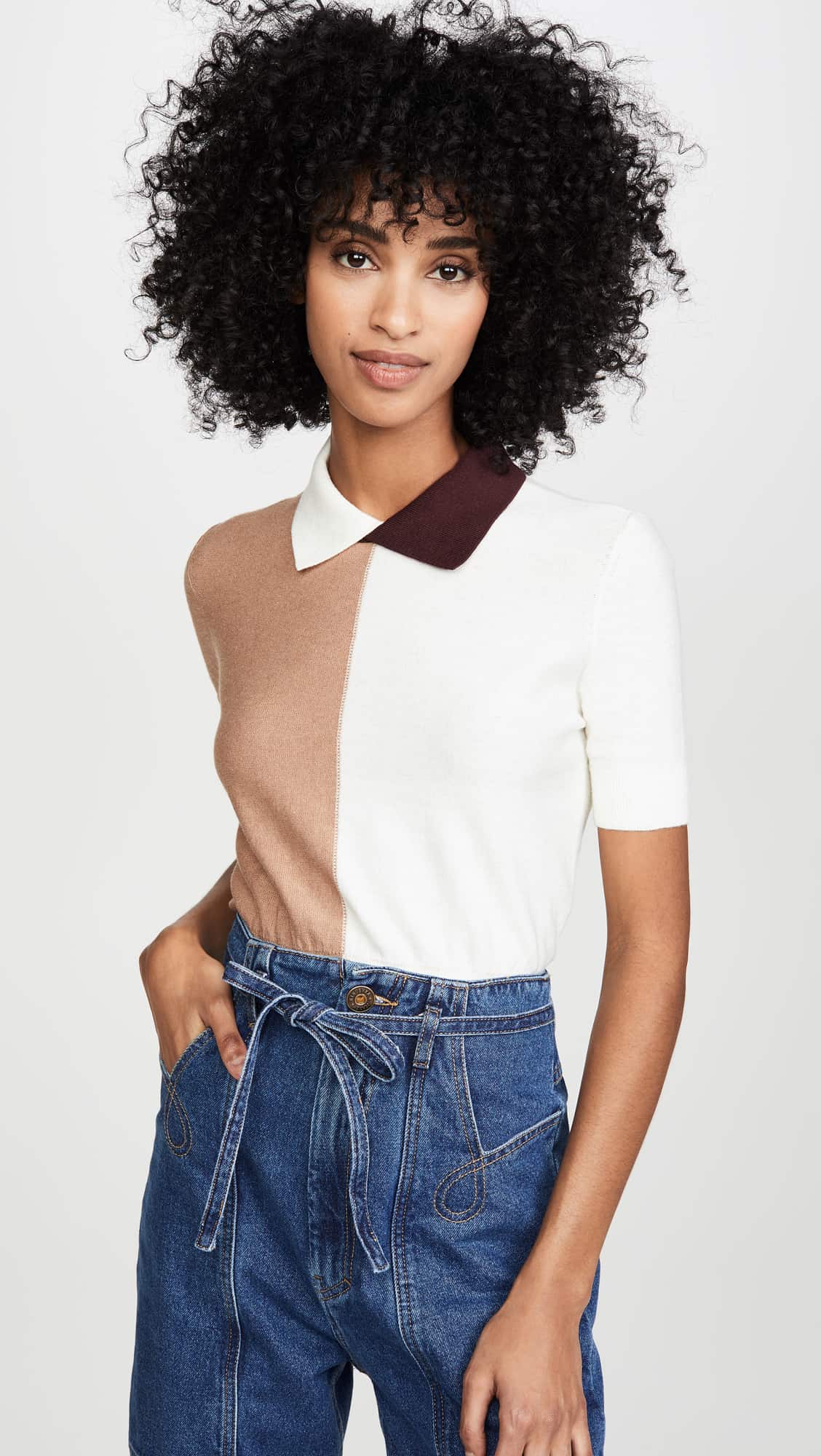 Acorn Sweater, STAUD (Available at Shopbop), $145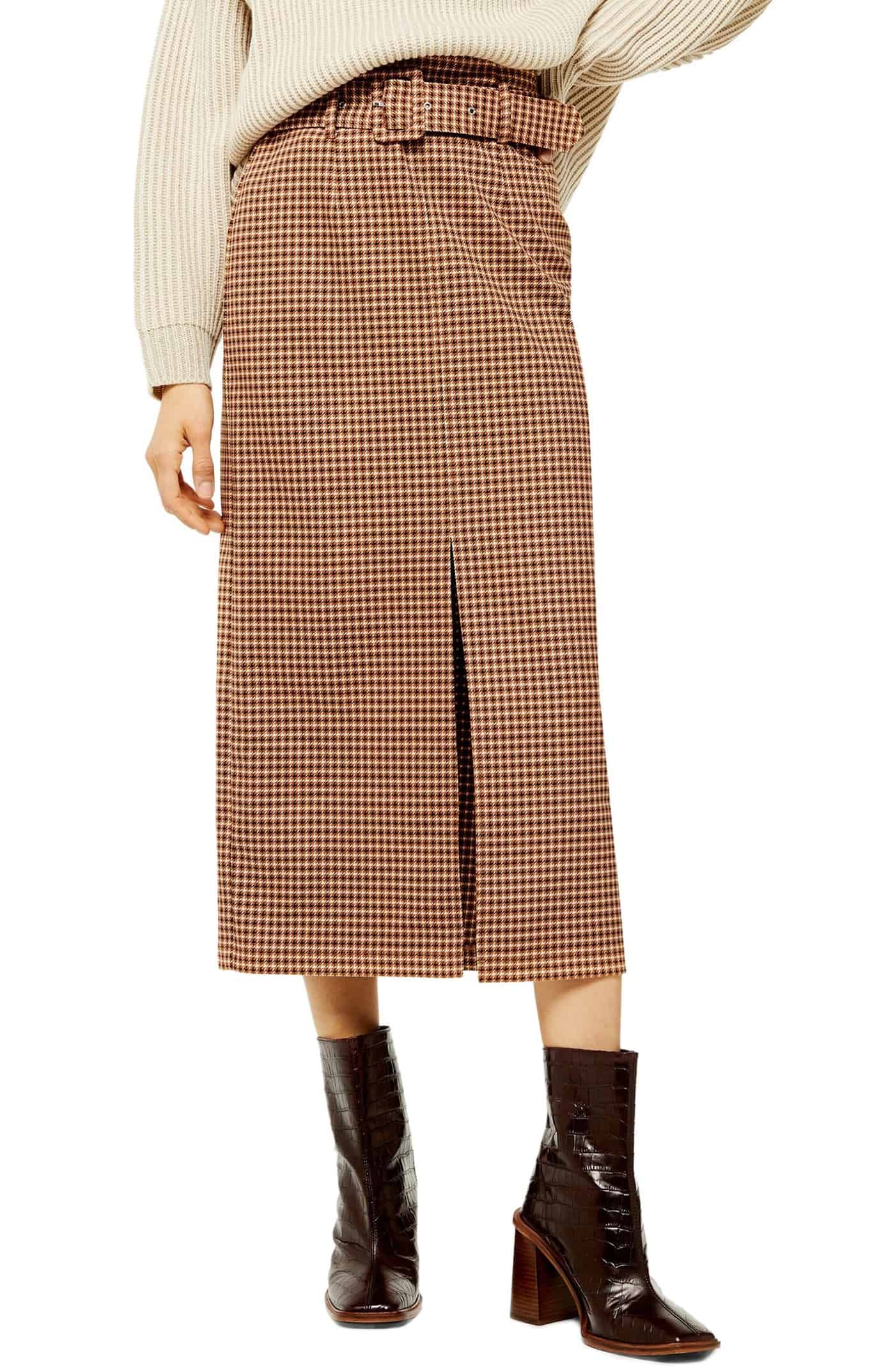 Belted check slit midi-skirt, TOPSHOP (Available at Nordstrom), $75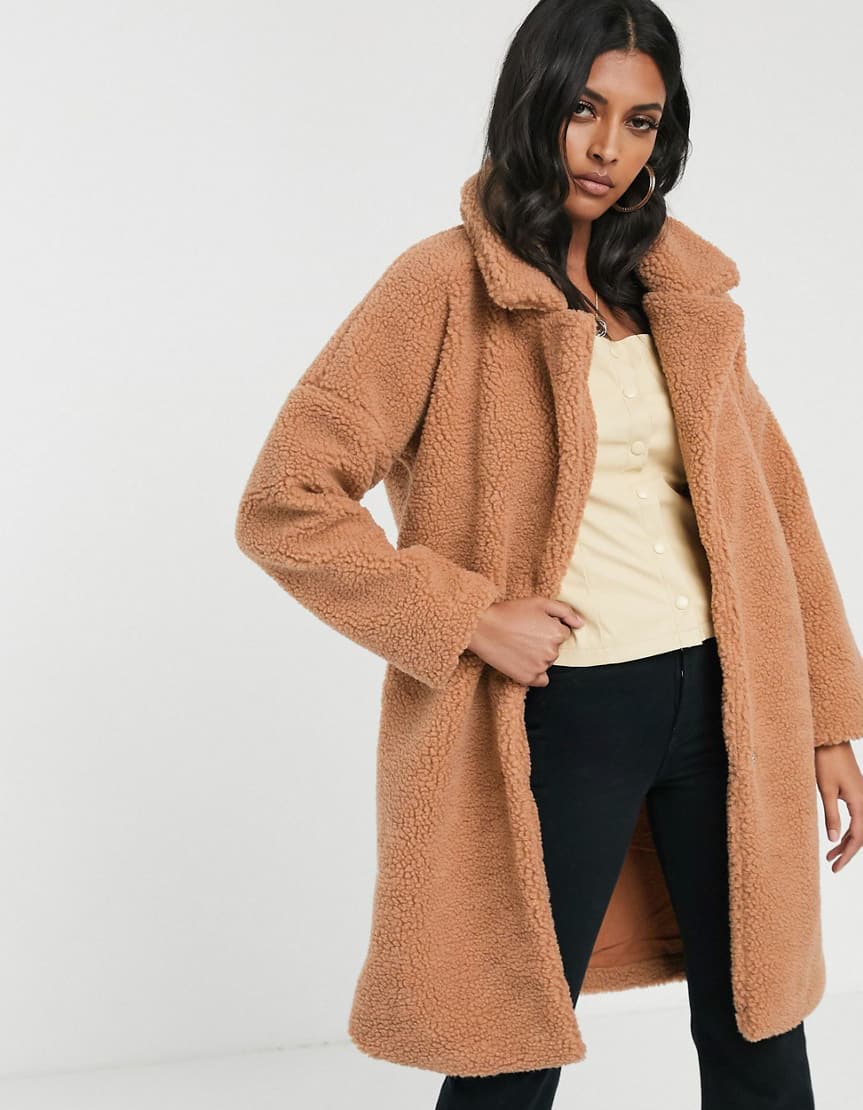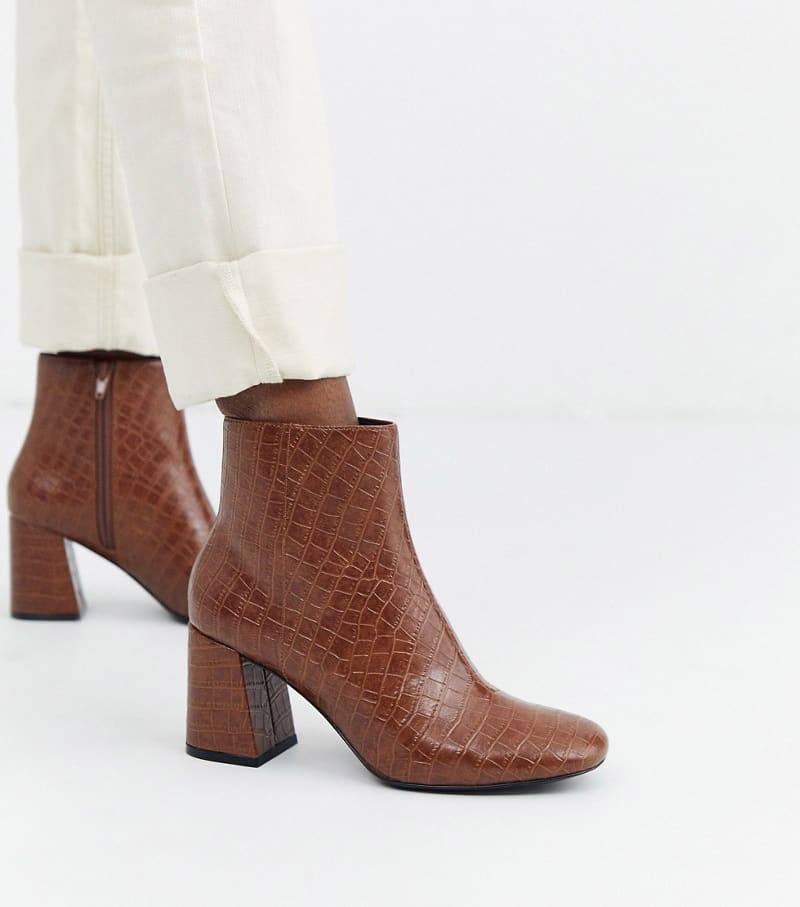 Brown croc-print block heel ankle boots, ASOS, $72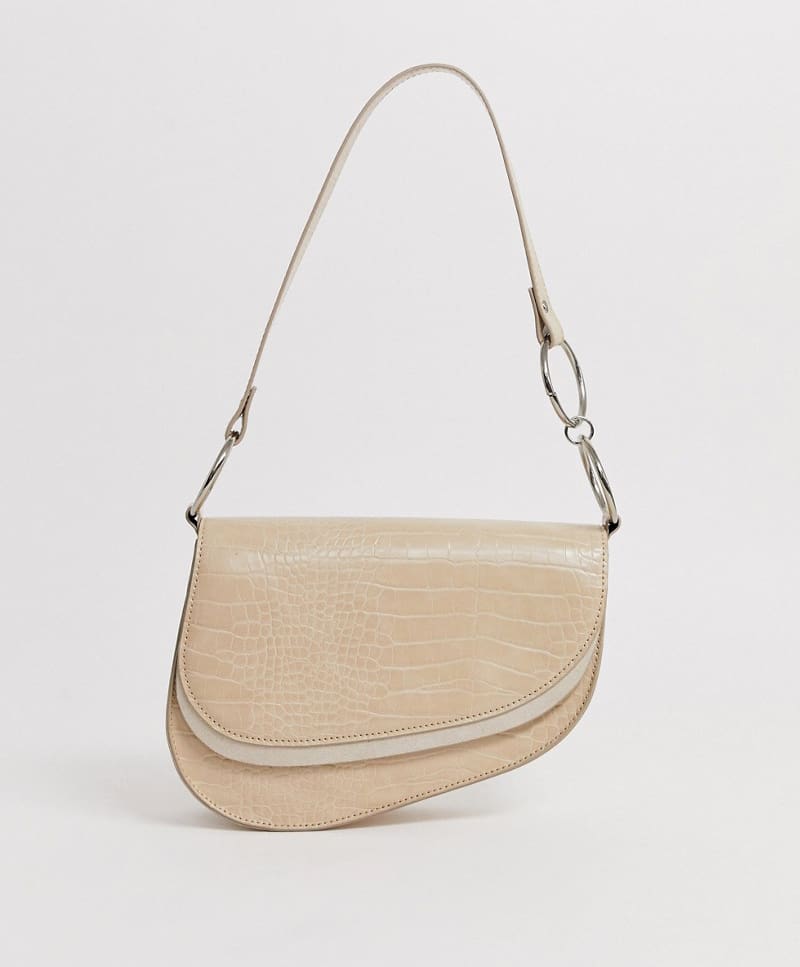 Beige mock croc saddle bag, SKINNYDIP (Available at ASOS), $42 
Sophie's Look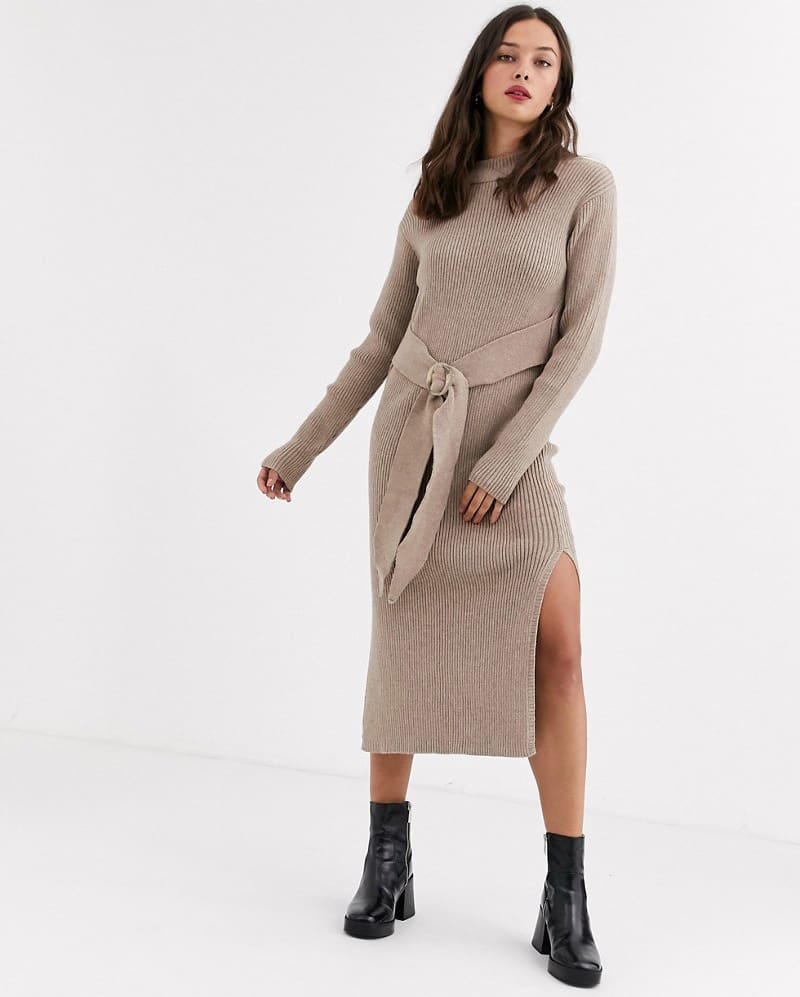 Tie front knitted dress, MOON RIVER (Available at Asos) $106
Oversized brushed maxi coat in check, ASOS, $148.50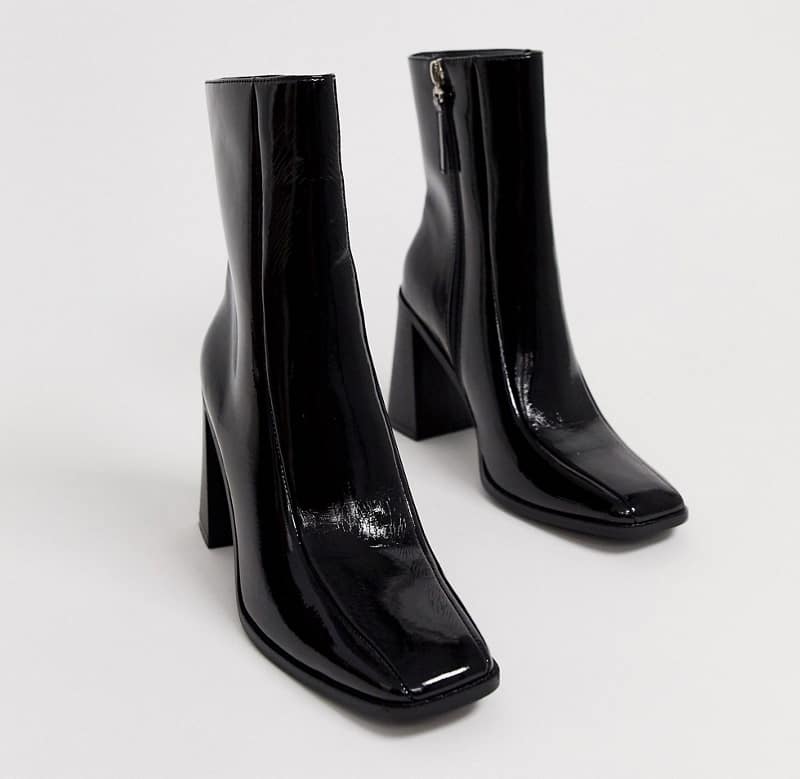 Square toe block heel ankle boots in black, CO WREN (Available at Asos), $60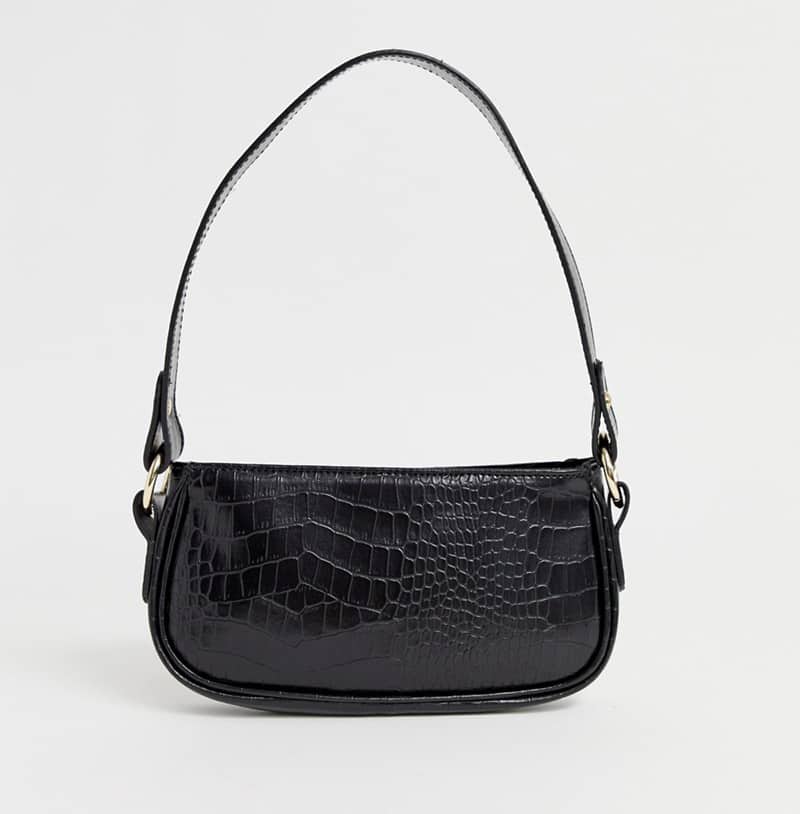 Croc effect 90s shoulder bag, ASOS, $29
That's it for this weeks Q&A. We hope you guys enjoyed reading our answers! Check back at our IG soon to submit more questions! xo
Subscribe to our newsletter and follow us on Facebook and Instagram to stay up to date on all the latest fashion news and juicy industry gossip.