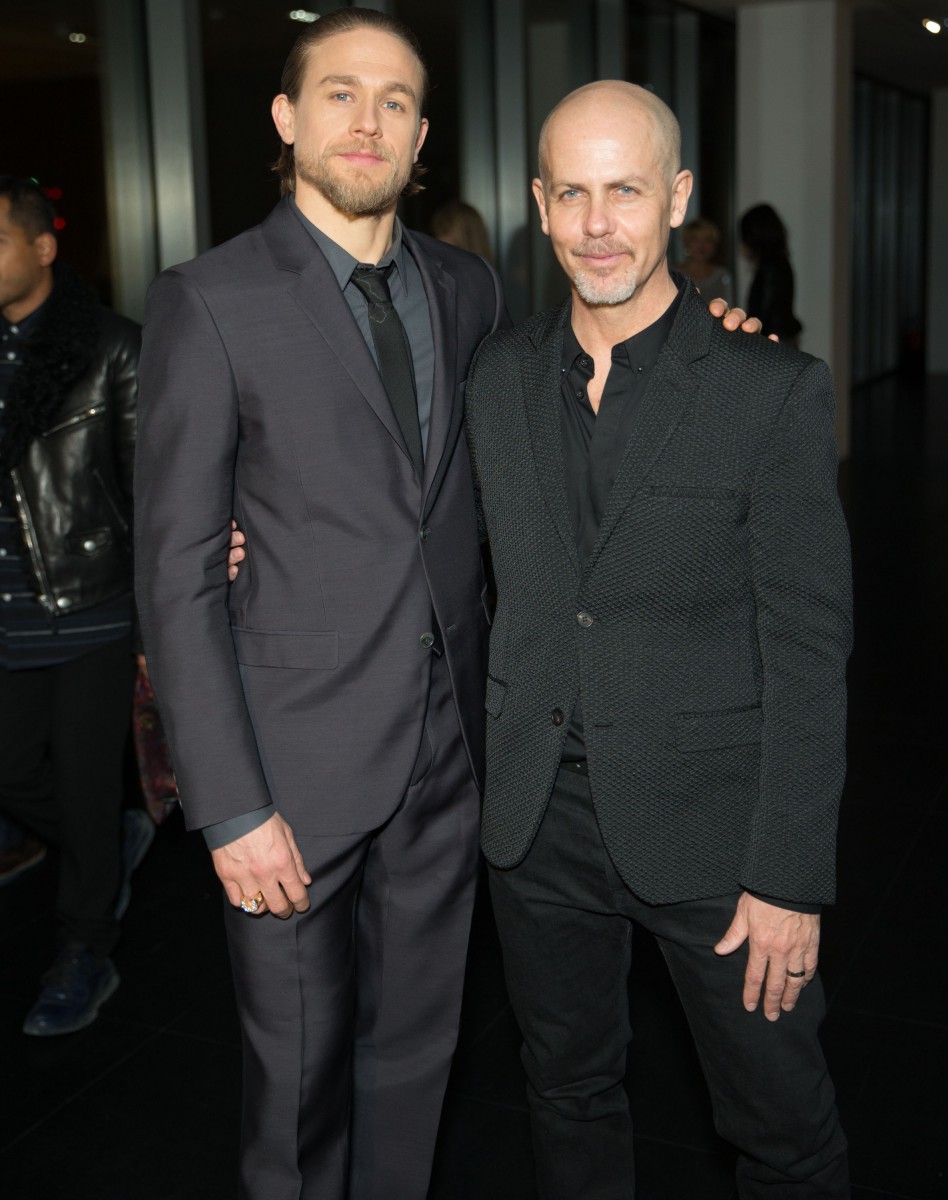 While SNL paid tribute to Bieber and his much-discussed Calvin Klein Underwear campaign over the weekend in the states, the show went on in Milano when Italo Zucchelli presented Calvin Klein's Fall 2015 men's collection on Sunday. The brand also celebrated the launch of their new fragrance, REVEAL Men Calvin Klein, with the face of the campaign, Charlie Hunnam, who was also front row at the show. Last night, Zucchelli, Hunnam, and Clark Bockelman (who walked) attended a private dinner on the 25th floor of a newly constructed building located in the Porta Nuova Varesine neighborhood.
Other highlights of Milan Men's Week included appearances by Paris Hilton and Snoop Dogg (together at last!) at the Phillip Pien show, the Gucci team pulling an 11th hour new men's collection after scrapping Frida Giannini's looks, and Mary J. Blige making a surprise appearance at DSquared2's 20th anniversary show. '
Next up is Paris Men's week which starts on Wed through January 25th, which is also the same day that kicks off Paris Haute Couture. Let's not forget our German friends who started Berlin Fashion Week today until Thursday. NYFW comes our way on February 12th. You ready?