The rise of Celeste Barber has finally given the fashion world the comedienne it so richly deserves. With more than 5 million Instagram followers, the adoration of Tom Ford, and her newly minted cover-girl status, Barber is certainly worthy of our obsession. The Australian sensation rang up The Daily to dish.
How did you come up with the concept for your IG series, #celestechallengeaccepted?
I thought it would be funny to see what it looked like for a normal person to do fancy-people things. Being a comedian first and foremost, [the goal] was to make people laugh. My sister and I used to send photos to each other being like, "That's not what a woman looks like getting out of a pool. This is what a woman looks like getting out of a pool!"
When did you start to notice it was really taking off?
It grew pretty quickly. After doing it for a few months, I [parodied] a post of Kim Kardashian half-naked on a dirt pile — which is a Wednesday for her — and then The Daily Mail got a hold of it and it went gangbusters.
How have the models you've parodied reacted?
They're the best! They have a great sense of humor, because I'm not being mean, and I only post photos that they have posted [on their own accounts]. I'm poking fun at the whole idea of that culture, not the individual.
View this post on Instagram
Do you pay attention to their likes?
Sometimes. It's nice to see they're into it. I [parodied] Martha Hunt yesterday and she sent me a message saying she loved me and thanking me. She was honored. If the person that I parody likes it, then I'm fine.
Who do you have the most fun with? A Kardashian?
It used to be the Kardashians, but they don't really do fun stuff anymore. Emily Ratajkowski is always fun. It's clothing-optional for her. As it should be! She's incredible. Izabel Goulart and Miranda Kerr are fun ones, too, and the Victoria's Secret ladies are always a treat.
How long does it take to create a post?
It depends. Sometimes, five minutes. Other times, I have to get a lot together. Doing it is fun, but the editing is boring and time-consuming.
Where does your fearlessness come from?
I honestly don't think I look that bad. I've always been a strong believer in the idea that how we look makes up for a very small part of who we are. I've never gotten anywhere on how I look. I've always been that personality-gets-you-places type of person. The intention is to make people laugh. It doesn't interest me to make people feel better or worse about how they look.
Have you always been a fashion girl?
I really like fashion. I know some people don't believe that, but that's okay. It seems like Rihanna is the only person in the world who gets it. I was just on the cover of InStyle in Australia. I've always got time for fashion!
You came to our attention through the videos you made with Tom Ford. How did you two connect?
Mr. Ford reached out to me via e-mail and I s**t my pants. He was like, "I love you! I'm obsessed with you!" I was like, "Sorry? Pardon?" He said he wanted to work with me, so I canceled everything and was on my way. He thinks I'm a genius, so I'm getting a tattoo on my ass that says, "Tom Ford thinks I'm a genius."
What was it like to make videos together?
It was his idea for us to make out, but I had complete creative control. It was one of the greatest creative experience to date for me. He said, "What do you want me to do?" and I said, "Take off your shirt!"
View this post on Instagram
When you went to his show, where did you sit?
Front row, with Cardi B and Russell Westbrook. Everyone was looking at me like, "Who the f**k is that?"
What's the story with your new book?
It's a bit memoir-y, which is a little weird because I'm 36. It's also an advice manual and a behind-the-scenes look at the Instagram and celebrity world that I've encountered. I'm gonna be Lady Gaga, but annoying — I'm going to be everywhere promoting this book.
What was it like writing it?
I was not disciplined at all. I thought I was going to have to go to a deserted island and channel all my feelings. But it turned out I enjoy chaos! We went to Bali with the family and I wrote there. I scared myself into it. I finished a lot of it in six weeks, but there was no real discipline. I'm not known for my discipline!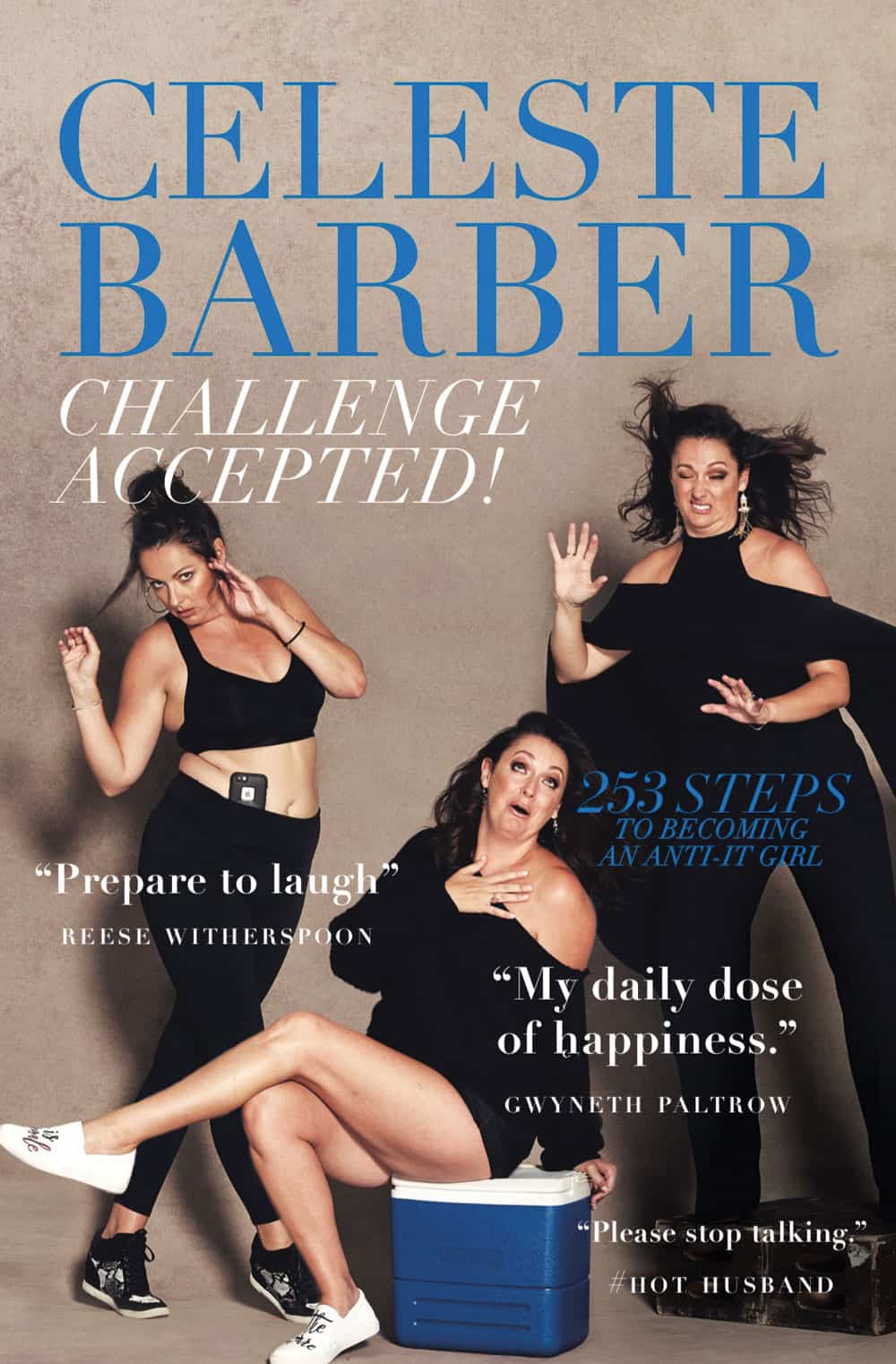 How much time have you spent in L.A.?
A lot. I did a six-week tour in the States last year — 46 shows in five weeks or something ridiculous like that. You guys are very supportive and positive. The general vibe is that I'm the bloody second coming of Beyoncé. I saw a little bit of Middle America, and that was interesting. There were a few places that I'm too scared to talk about in case people from those places read this and then shoot me.
Hot Husband is a regular presence on your IG. Where did you two meet?
At a pub in Sydney, where I was working. He walked in and I went, "Yup! Thanks! Hello!"
Which comedians have influenced you?
Tina Fey is queen of all things. I also love Amy Poehler and Maya Rudolph… I'd love to work with them. I'd be done. I'd retire. [Pause] Okay, I wouldn't retire.
Subscribe to our newsletter and follow us on Facebook and Instagram to stay up to date on all the latest fashion news and juicy industry gossip.