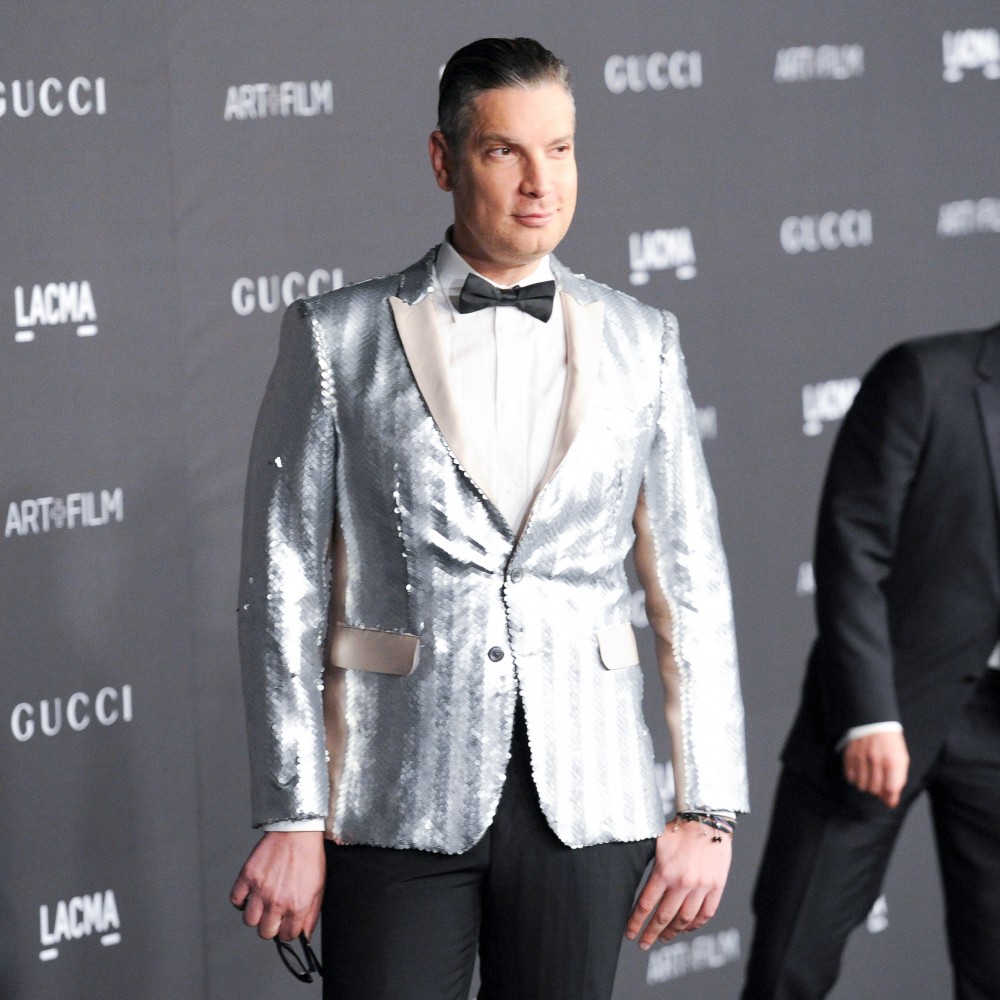 Decades' Cameron Silver recently attended Ukraine Fashion Week and writes in with a rave review from his adventure. Who are the Alex Wangs, Nicolas Ghesquières and Raf Simons' of Kiev? Silver has the scoop! 
I've been to fashion weeks in style capitals such as London, Paris, New York, and Milan.  I've also ventured to some below-the-radar fashion weeks in cities like Perth, Australia as well as luster-lost Alta Roma in Rome.  However, my recent sojourn deep into Eastern Europe has me more enthused than any of the major fashion destinations. Ukraine is a country at war with Russia, fresh from a revolution, in economic turmoil, and the site of the downing of Malaysia Airlines flight 17. However, these perceived insurmountable obstacles have not tempered the outstanding designs I saw during Ukrainian Fashion Week last month. Fashion is alive and very well in Kiev, which is a beautiful, safe, and totally stable city over 11 hours away from occupied Crimea. I can confidently say one need not be afraid of visiting Kiev—and be prepared to fall in love with the local fashionistas.
Most of the shows were conveniently located in the 18th century brick Mystetskyi Arsenal, formerly a military compound but now a cultural center in Kiev with dramatic vaulted arches serving as a perfect backdrop to the traditional runway and surrounding exhibition corners where young designers from the region held mini-installations between the large-scale shows.  I loved Poustovit's bold graphic prints, including an easy silk apron dress.  Victoria Gres nailed the boho-resort look with her floaty maxi print gowns that were a sexed-up Laura Ingalls Wilder meets Greek Goddess.  Speaking of goddesses, it's true about Ukrainian women: they're stunning.  The models on the runway and front row attendees were hard to tell apart, since everyone's gorg.
Theatrical presentations included Zalevskiy, whose whimsical clothing reminds me of original Moschino. The designer sent models down the runway in pairs connected by oversized wigs. There were a few off-site shows, including the outstanding Karavay, which showed in a candle-lit art gallery featuring traditional Ukrainian embroidery techniques on both organic and technical fabrics in thoroughly modern silhouettes like anoraks and T shirt dresses. Ukraine is filled with young talent, such as 27 year-old Artem Klimchuk, whose bedazzled red slogan sweatshirts and feather trimmed New Balance kicks had immediate orders after his stellar show. Making his runway debut at barely 20 years old, Ivan Frolov showed a hyper-sexual collection set to the sound of "Private Dancer", with models dressed provocatively in knee-high boots worn with sheer sportif dresses with attached nipple pasties, along with oversized unisex suiting.  Unisex also was a theme of one of my favorite Ukrainian designers, Sasha Kanevski. Bomber jackets, basketball shorts, and primary Egyptian printed jumpsuits looked great on the boys and girls.
A look from Sasha Kanevski
International buyers would be smart to investigate Ukrainian designers. The quality of the clothing is outstanding, and with the globalization of fashion resulting in homogenized stores that don't entice an increasing world weary consumer, it's time to consider Litkovskaya high-waisted trousers next to Dior jackets; Andre Tan pastel coats amongst Celine's oversized versions, and some Whatever androgynous selections merchandised with Rick Owens. Celebrate diversity and support the United Nations of Fashion!
A look from Victoria Gres
Looks from Frolov
A look from Andre Tan