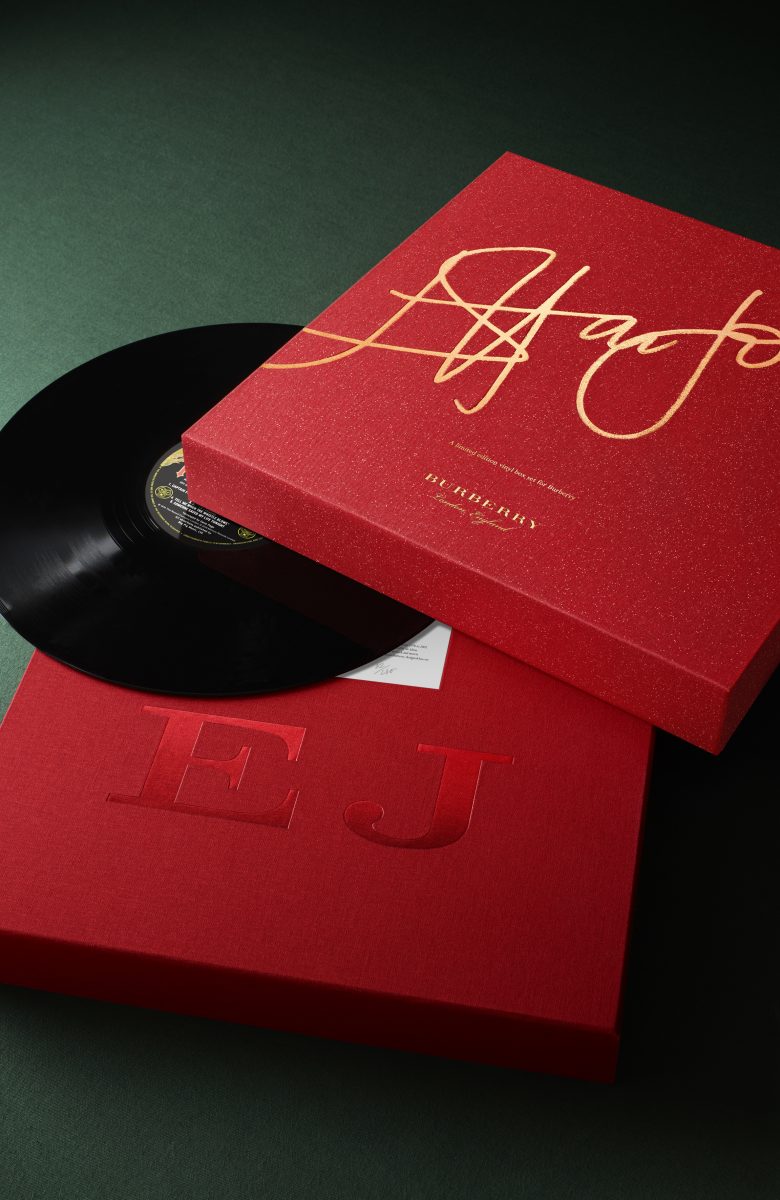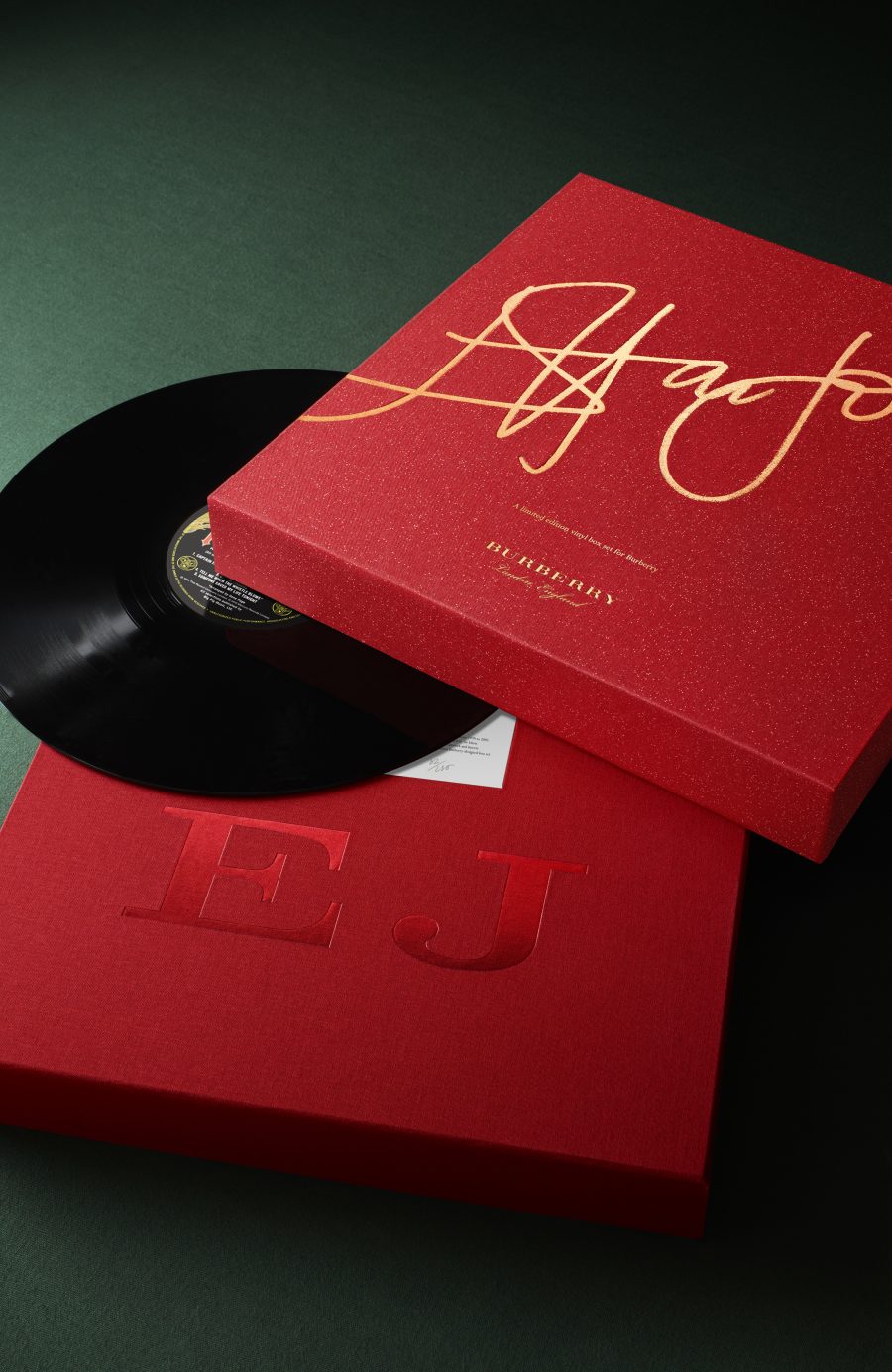 Two British icons are in cahoots, once again! Burberry is partnering with Sir Elton John to release a limited-edition vinyl LP box set of six of his classic albums, handpicked by the musician. The London-based fashion house designed the box that holds the albums, which is a crimson red with gold flecks and comes embossed with Elton's signature gold lettering.
"I'm really thrilled to see these albums reintroduced in such stylish form," Elton said in a release. "Choosing these six wasn't easy; however I think they are a very good representation of my catalogue between 1970 and 2001. It's been a pleasure as always to work with Burberry and in particular Christopher Bailey – a dear friend. Producing these albums was a real labour of love for everyone involved."
The label and Elton have worked together in the past, most recently with him appearing in its Billy Elliot-inspired Festive campaign last year. The common denominator? They both look to support emerging British recording artists and to give them a platform to share their work. The boxed sets—of which there are 800, available to Burberry exclusively—include albums Elton John, 17-11-70, Madman Across the Water, Captain Fantastic and the Brown Dirt Cowboy, Too Low for Zero, and Songs From the West Coast. They can be purchased beginning in November at Burberry stores and at Burberry.com.