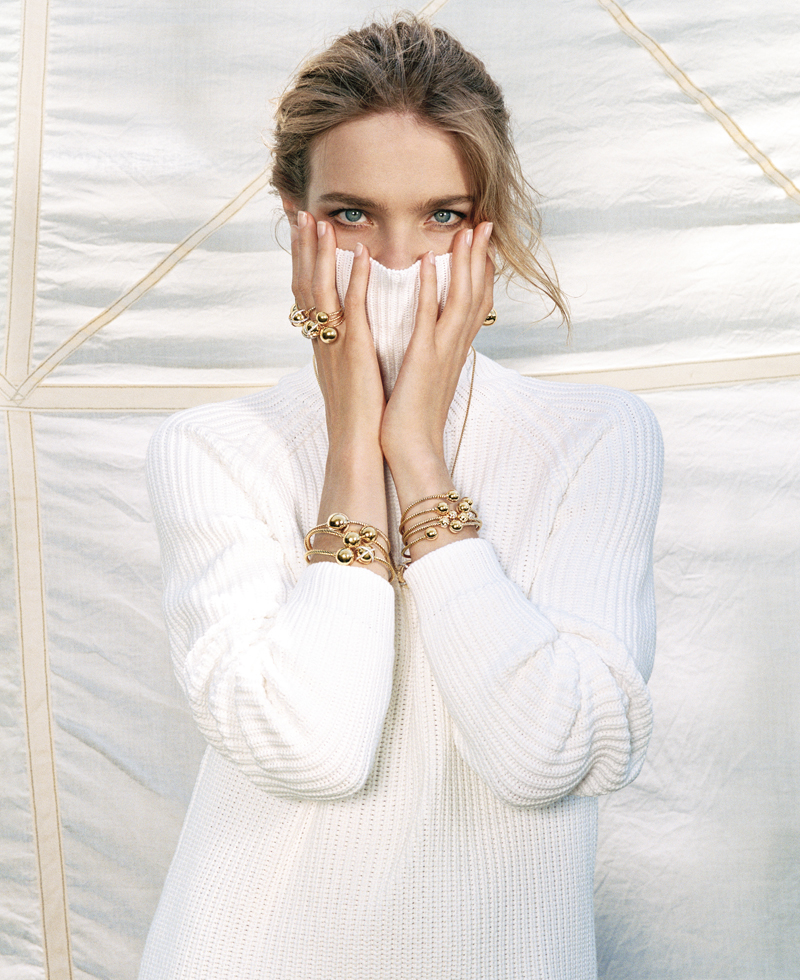 For the holiday season, David Yurman teamed up with Bruce Weber and a crew of models, like Natalia Vodianova and Jean Campbell, to debut the season's campaign and six vintage home movies. Shot in Southampton, New York, and styled by Carlyne Cerf de Dudzeele, the campaign embraces the brand's message that jewelry is a form of expression and style, and it's intended to be layered.
"When we look at our customers all over the world, we find a sense of passion and youthfulness that has almost nothing to do with age and everything to do with their outlook," said Gabriella Forte, CEO at David Yurman, in a press statement. "The short films Bruce shot are a nod to vintage home movies that capture the essence of the family portrait, which is so important to the brand."
"Sometimes in fashion you do a sitting and it's like a Mixed Martial Arts event," said Weber of shooting the campaign. "But working for David and Sybil Yurman was an exploration into knowing how beautiful jewelry dictates who a person is. I like their openness and their trust, which is rare."
The videos showcase the new collections, but with a special emphasis on the yellow gold Pure Form, Stax, Solari, and Supernova collections for women, and Maritime, Forged Carbon, and Chevron for guys. The campaign debuts globally this month, and Weber's home movies will appear in cinemas across the U.S.