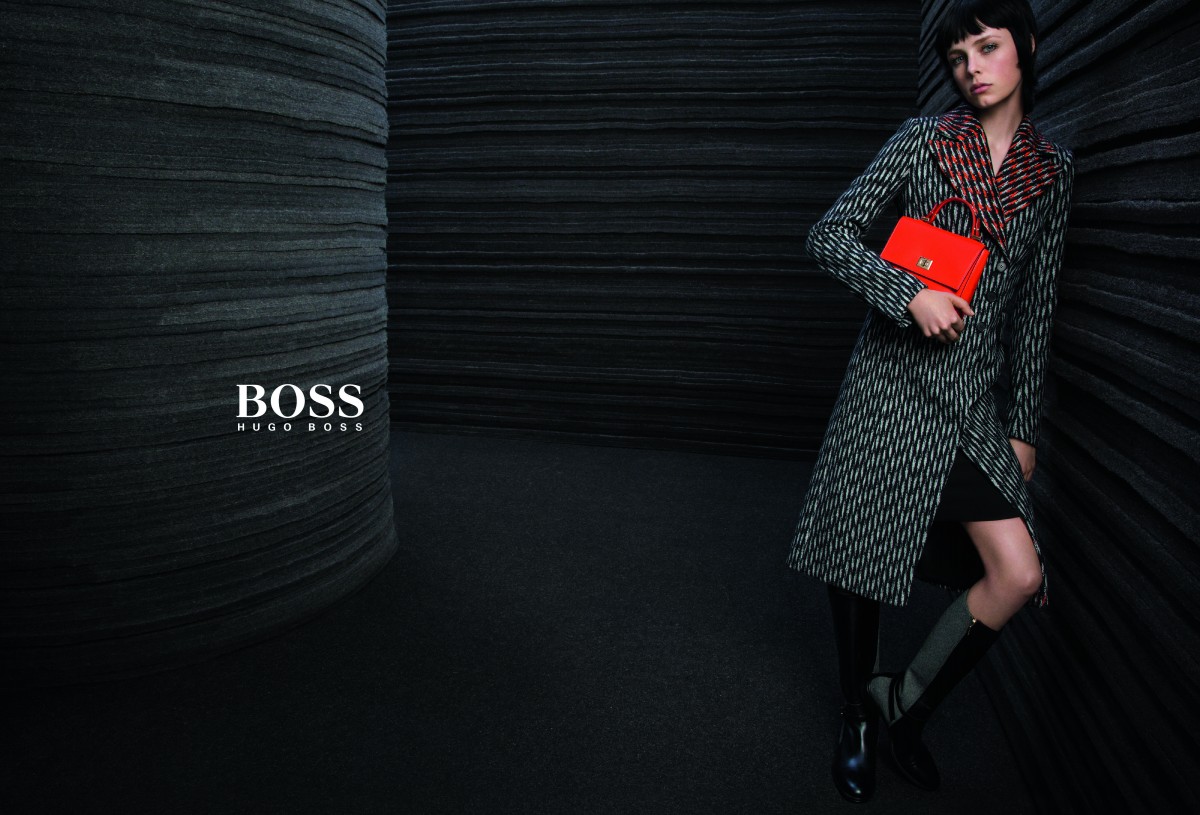 Boss' Fall 2015 ad campaign shows off artistic director Jason Wu's third collection for the German fashion house. Encapsulating a "Berlin attitude" and industrial mood, the campaign features rich textures and bold injections of color that bear the parfait taste of what's to come post-summer. Mods Clément Chabernaud and Boss campaign alum Edie Campbell front the just-released ads.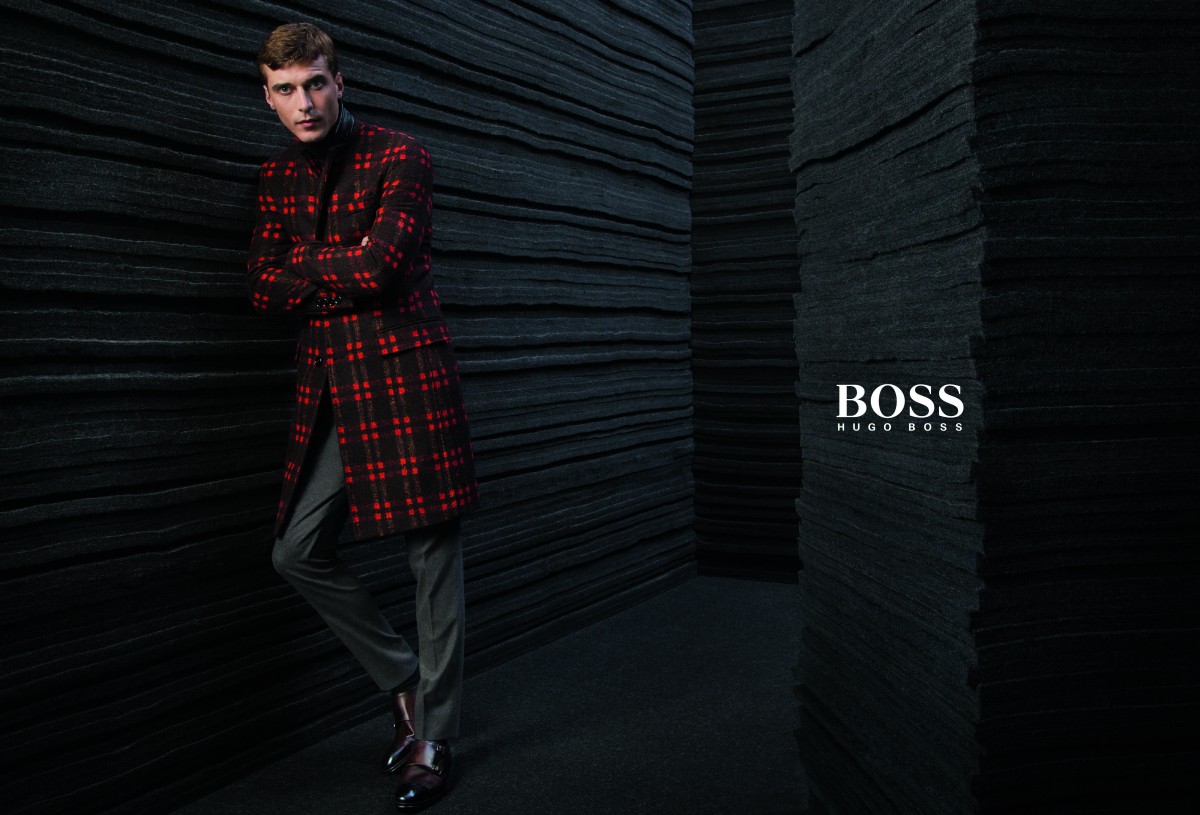 "There's an edge about the two of them, which is something that we did not explore as much in the first two campaigns," Wu said in a statement. "It's an interesting evolution. Clément has a very masculine look but also possesses a refinement that is extremely modern, while, for me, Edie is the face of this generation. They both bring that refreshing sense of now."
The duo was shot in an unique and dramatic set constructed from layers of anthracite felt (a coal-like material). Inez van Lamsweerde and Vinoodh Matadin shot the ads, and movement director Stephen Galloway worked on the campaign as well.