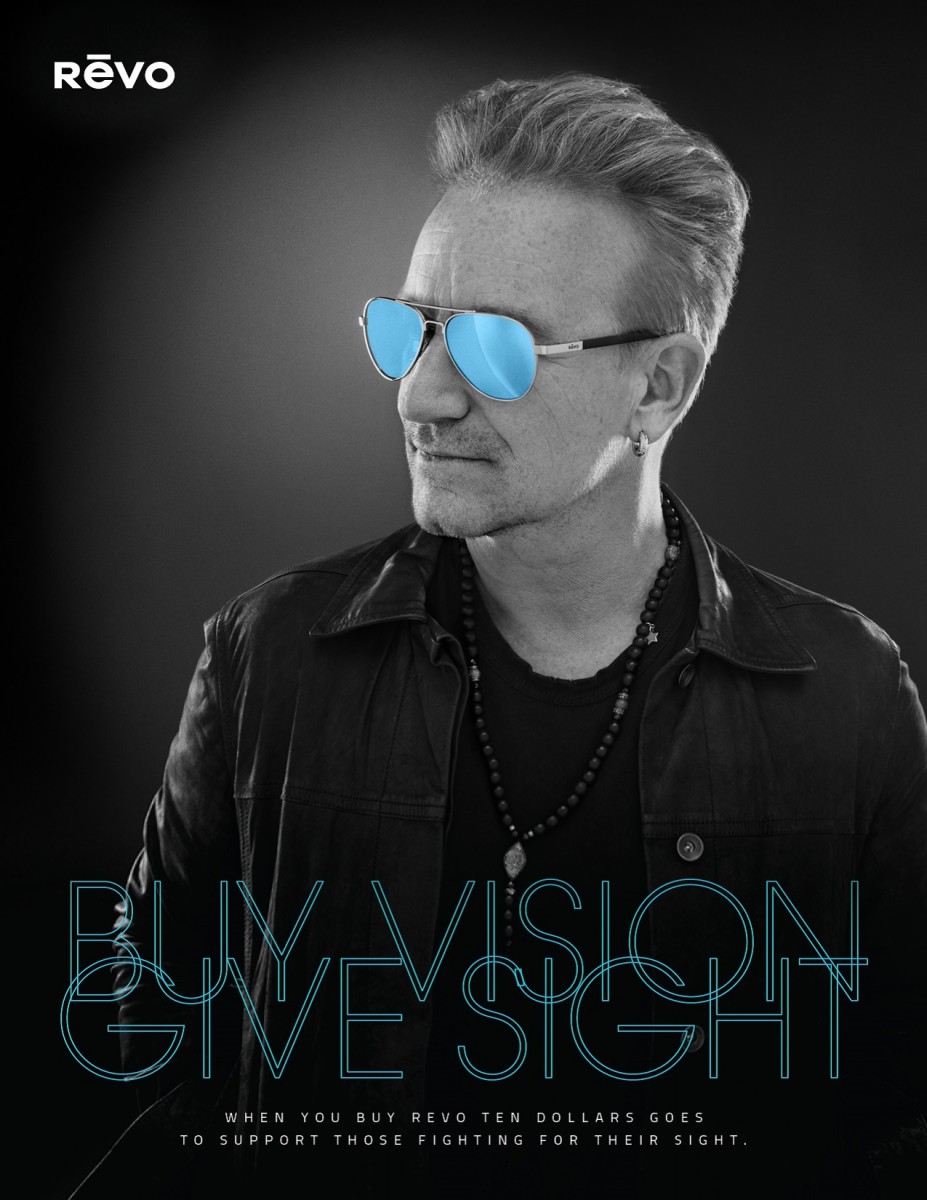 Bono is continuing to do the work of, well, Bono with his latest good deed announced today. The U2 singer is partnering with eyewear brand Revo to help prevent vision impairment and blindness in more than 5 million people by 2020. (There you thought donating last year's Chanel to charity was a real big deal.) The initiative, dubbed "Buy Vision, Give Sight," will drive $10 million to the fight to improve access to eye screening, prescription glasses and eye health care in under-resourced communities around the world. For every pair of Revo sunglasses sold, the brand will donate $10 from the sale for every pair, up to a total of an impressive $10 million.
"The 'Buy Vision, Give Sight' campaign is a very personal one for me," said Bono. "Thanks to good medical care my eyes are okay, but tens of millions of people around the world with sight problems don't have access to glasses, or even a basic eye test. Poor eyesight may not be life-threatening, but it dramatically affects your life and your livelihood if you aren't able to fix it. When we met with experts, they said the number one problem is untreated poor vision, which prevents a child from learning in school or an adult from performing their job. Sight is a human right and the 'Buy Vision, Give Sight' initiative will help ensure millions of people have access to the eye exams and glasses they need to see."
Bono has also designed a capsule collection of sunglasses with the eyeglass brand that will debut in late Fall 2015. He'll also be wearing Revo on U2's Innocence + Experience world tour.