Say hello to Christine Andrew, the Salt Lake City-based blogger behind Hello Fashion and founder of clothing line ILY Couture. The travel enthusiast and mom of three dishes on her site, her blogger husband (yep—there is such thing as a blogger couple!), and more. 
What's your background? 
I was born in Bogotá, Colombia. My family moved around a lot—Virginia, Washington state, Montana. I went to high school in a small town in Montana where there was a total of maybe 20-30 stores in our mall. I got my first job at Lady Footlocker when I was 15 and after that was the assistant manager at Express, so I've always worked in retail. I went to college and got my bachelors degree in fine arts with a minor in business. I've always loved art and creating, and knew I wanted to do something create and have my own business.
When did you start your blog?
December of 2011…yikes, almost 5 years?! I was posting maybe once a week and didn't start taking it more seriously until awhile after. I've been doing it full-time for about two to three years. I run my other company, too, which is also a full-time gig. Life is always busy!
What made you think there was a market for it?
In full honesty, when I started the blog I was doing it to show people how to wear pieces from my shop, ILY, and how to find things on sale. I always wanted to do something in fashion but after a few dead-ends, and a rejection letter from FIDM, I decided to find my own outlet to share my creativity and love of fashion. Cody [my husband] and I had just gotten married and money was a little tighter so I had to shop sale pieces. Initially the blog started as a way to share my great budget-friendly finds and my creations from our store. It's so embarrassing to look back at some of my early outfits but I guess we all have to start somewhere, right?
Right! What kind of content do you post?
A little bit of everything, from what's going on in my life to stylish mom outfits to hair and beauty, our travel diaries, and the latest from my line at ILY.
What's your sense of style?
Like any girl, I love having my classic and feminine style moments but I grew up as a huge tomboy and still have a sporty side, so I sometimes gravitate toward sneakers and find a way to make it work with my style.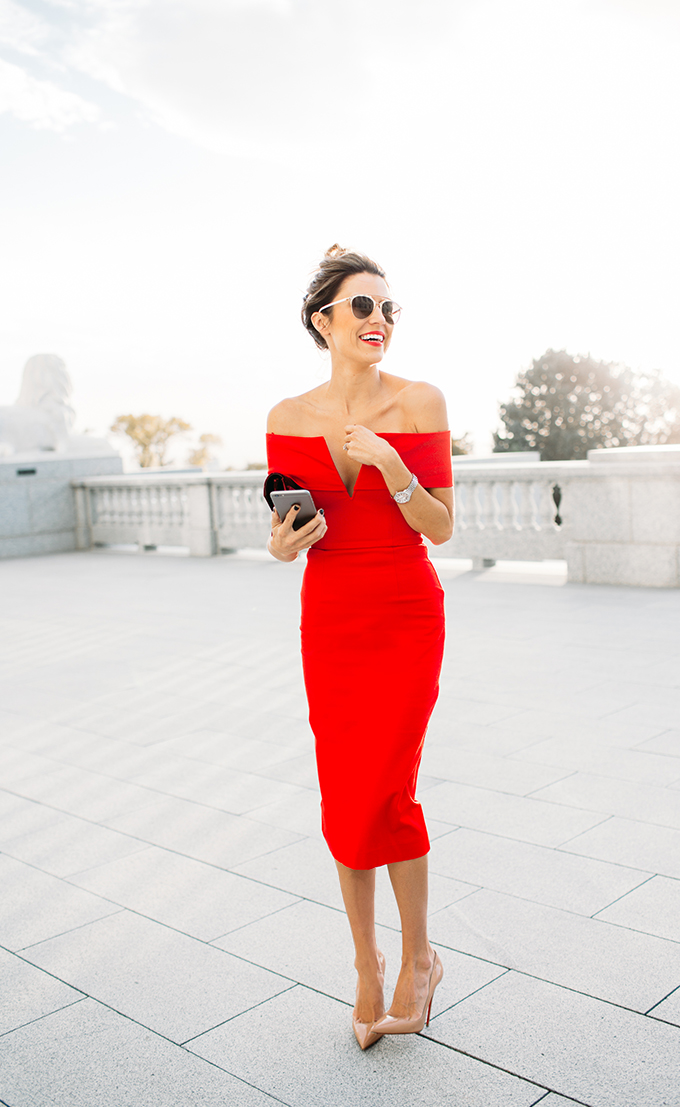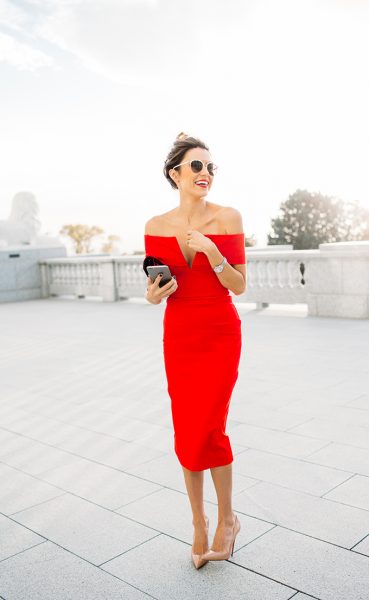 Where are you shopping these days?
For my higher-end investment pieces I love Intermix, Net-A-Porter, Barney's, and Saks. I still love finding budget buys: You can't go wrong with Zara, H&M has come out with some really great pieces, I still find gems at Forever21 if I dig, Nordstrom has the best customer service on the planet so I always shop there for my basics, and I'm always wearing pieces from my clothing line, ILY.
We hear your husband blogs too. Did you influence him?
Yes and no. Cody has always had a good sense of style but as it became more of a career for me and he was surrounded by it more, I noticed his interest in fashion grew as well. We started featuring some "his and hers" outfits on my blog and saw a great response. We knew it was an easy choice to start his blog, Hello His.
Do you know any other blogger couples?
A lot of my friends feature their husbands on their blogs but I can't think of any couples where both he and she have their own separate websites.
Is there a blogging scene in Salt Lake City?
There's a great community of bloggers here! Surprisingly Utah is the number one state for entrepreneurs in the U.S., so there are a lot of successful and aspiring bloggers. I wish we had a stronger blogger community and more networking events, but hopefully that grows soon!
How did you end up there?
I ended up in Utah for this crazy little thing called love! My husband is originally from here and two of our kids (my step kids) have their school, friends and life here. Since we share custody it was important to us to stay close to them.
Do your children get what blogging is?
We have three kids. I do a Father's Day questionnaire every year asking the kids what they love about their dad. This year I asked what they think Cody does for work and they said he "take pictures" and "ships stuff." They do understand blogging—some of our projects are featuring the kids so they understand some of what goes into preparing for a project. We've always wanted to teach them to have a good work ethic so we let them brainstorm some of the things they want to do and let them put that money into savings accounts so they understand the connection between work and reward.
Does your husband blog full time as well?
No…he has a few different companies he manages and does blogging more on the side, at least for now!
Any summer travel plans?
Yes! We are going to Europe for a few weeks later this summer. I lived in Italy for 6 months in college and I'm really excited to take the family back and experience it again together. We also have a few traditional annual family trips we do every year with both of our families.
What do you attribute to your large Instagram following—over 600,000!
Being consistent and authentic. Sometimes there are things that get really low interaction, but if it's something that I love I post it anyway. You can't just post based on what your followers like- it should be something you're passionate about, too.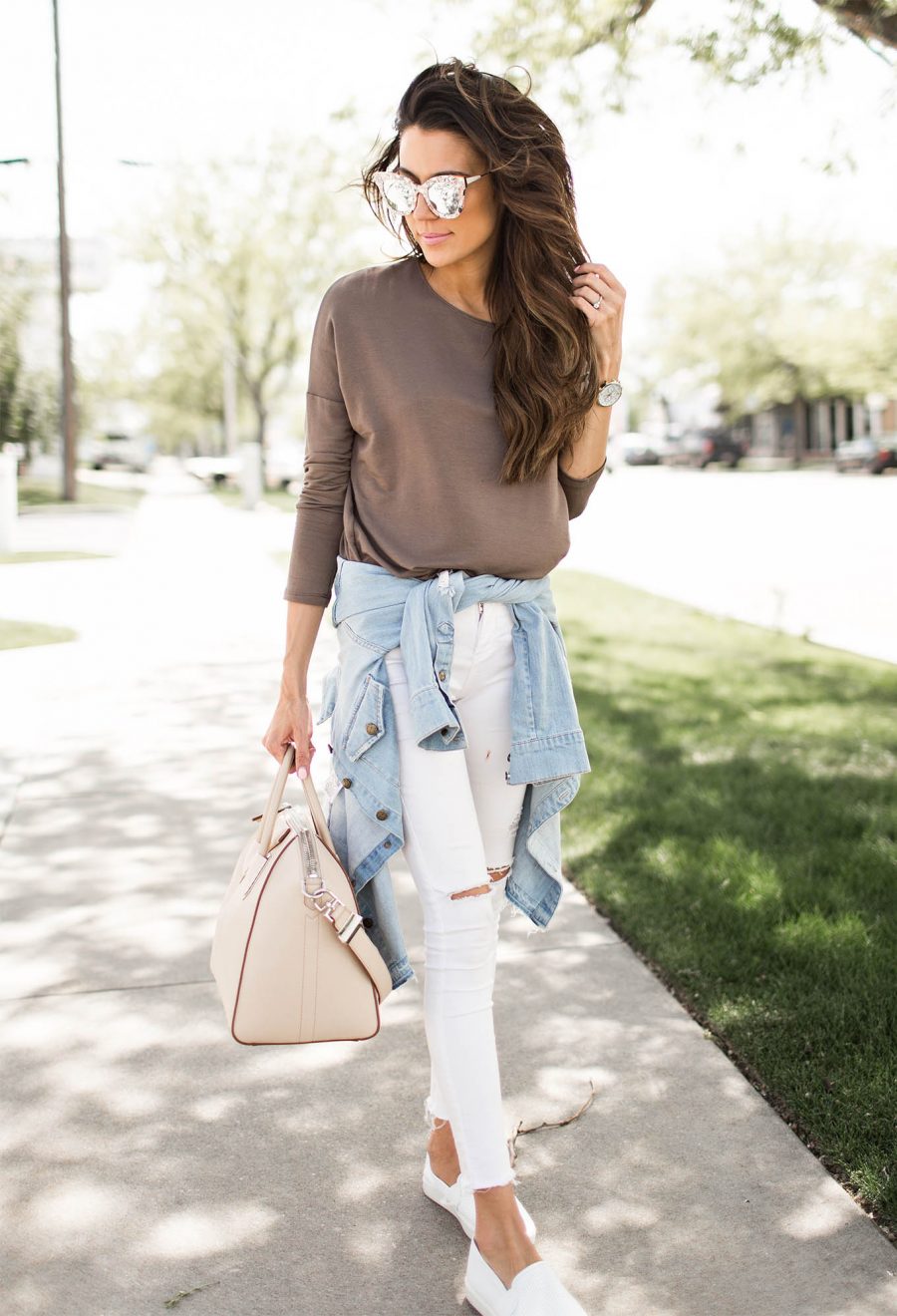 PLUS! Christine's Five Tips for Aspiring Bloggers
If you want to have a successful blog, or anything, don't be in it to make money. Do any job with passion because you love it and eventually you will be able to make a career out of it.
Consistency is key. Success doesn't happen overnight—I get so many emails from readers saying they have been blogging for a month or six months and don't get why their audience hasn't taken off yet. It takes time! It's such an obvious answer but it's so true! Stick with it, even if it isn't taking off as quickly as you had hoped…don't give up.
Be on time! Whether it's campaigns, kick-off calls, or anything else, being on time shows the people you are working with that you take blogging seriously. It is 100 percent a business and you represent every aspect of your business.
Network. As you are starting out and growing your audiences, work with other bloggers to cross-promote. It's a great way to expand your audience and develop new friendships with others in your industry.
If you are trying to make a career out of it, know your business. It's really important to do the things that you are passionate about, but you also have to know your numbers: your page-views, interactions and engagement, conversion, etc. If you don't invest time in understanding your own business and how you are performing, you can't expect others to invest in it either.