Beyoncé and Balmain Release RENAISSANCE Couture by Beyoncé x 
Balmain
Surprise! Olivier Rousteing and Beyoncé have released a collection inspired by her acclaimed Renaissance album. Rousteing was a major fan of the album and came to her with the idea to collaborate. "I could have been using my time to finalize all the details for the September runway," Rousteing explains. "And I really should have been making more of an effort to disconnect, relax and enjoy my summer vacation. But I just couldn't stop myself. Day after day, I kept dreaming up and sketching out new concepts inspired by Beyoncé's RENAISSANCE, the album that had been constantly blaring in my home, office, atelier and vacation rental—and in an endless loop in my head—ever since it dropped in July 2022 . There was no plan, project, or expectation. I had absolutely no reason to be dedicating so much of my time to those drawings, outside of the simple pure pleasure I got from creating something completely new, as I channeled her glorious, joy-filled art into my own." Bey will be wearing one of the looks on the cover of the latest issue of Vogue France. It's shockingly the first time she's ever appeared on the cover of Vogue France. 
Nordstrom, Olivia Kim, and 
Simone

 

Rocha

host dinner at Les Trois Chevaux

Nordstrom, Olivia Kim, and Simone Rocha hosted an intimate dinner last night in New York to celebrate the launch of a special Simone Rocha Center Stage pop-up installation which introduces menswear at Nordstrom NYC. The dinner was held at Les Trois Chevaux, the chic restaurant from chef & proprietor, Angie Mar. The dinner welcomed Rocha, Kim, Jian DeLeon, Michelle Zauner of Japanese Breakfast, Antwaun Sargent, Miles Greenberg, Precious Okoyomon, Lynn Yaeger, Blake Abbie, Tess McMillan, Peter Ash Lee, Laila Gohar, Mordechai Rubinstein, Joey Laurenti, Daphne Seybold, and more.





Images: BFA
Gucci opens Meatpacking Store
Gucci has opened a new location on the corner of West 14th Street and 9th Avenue in Manhattan. Located right next door to Soho House, the boutique opened this week in an over 9,000 square feet space. The location includes men's and women's selection of shoes, handbags, luggage, and Gucci Beauty. The top floor is reserved for ready-to-wear, and an exclusive area dedicated to private appointments. Longtime New Yorkers will remember this space as the former home of Gaslight Lounge.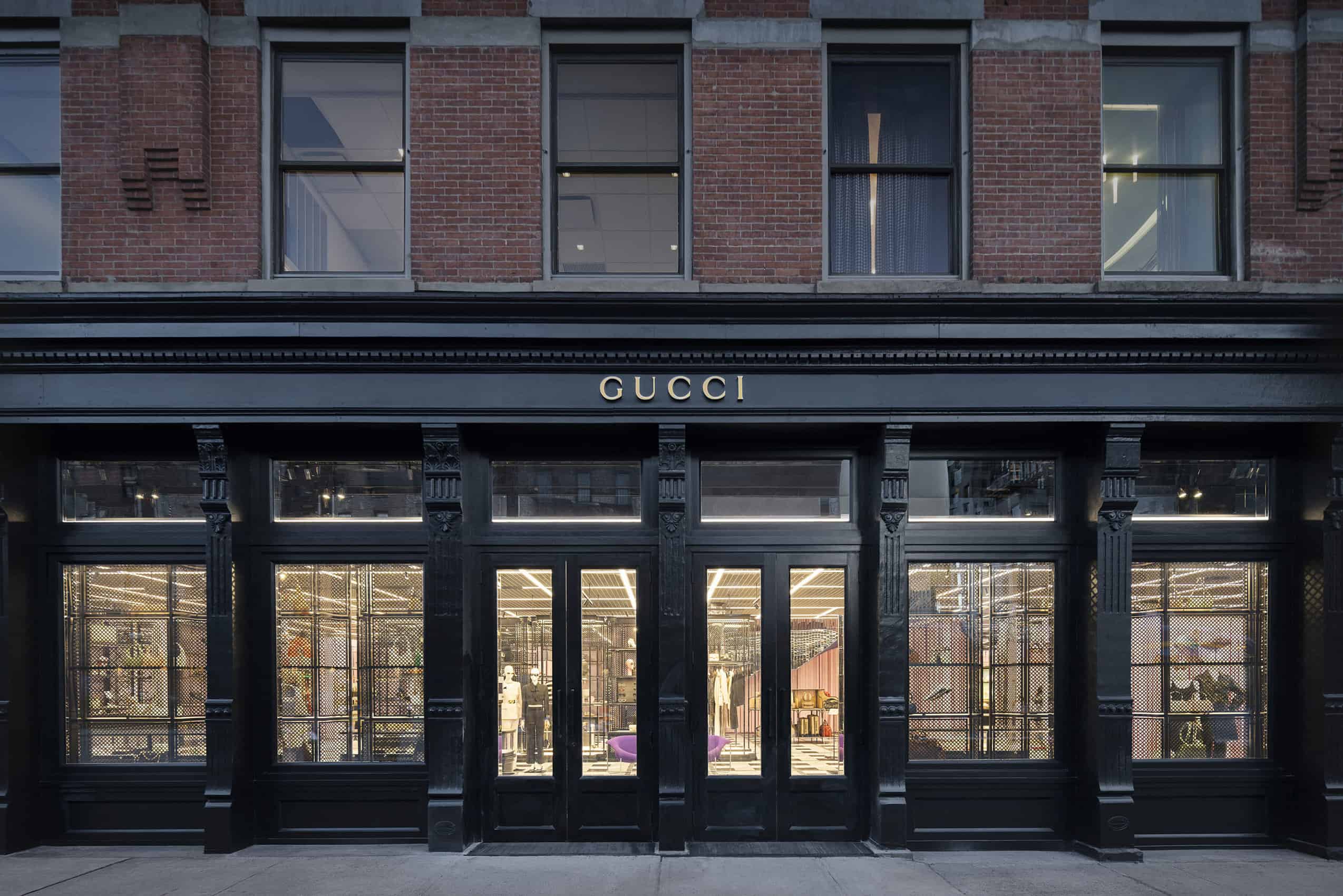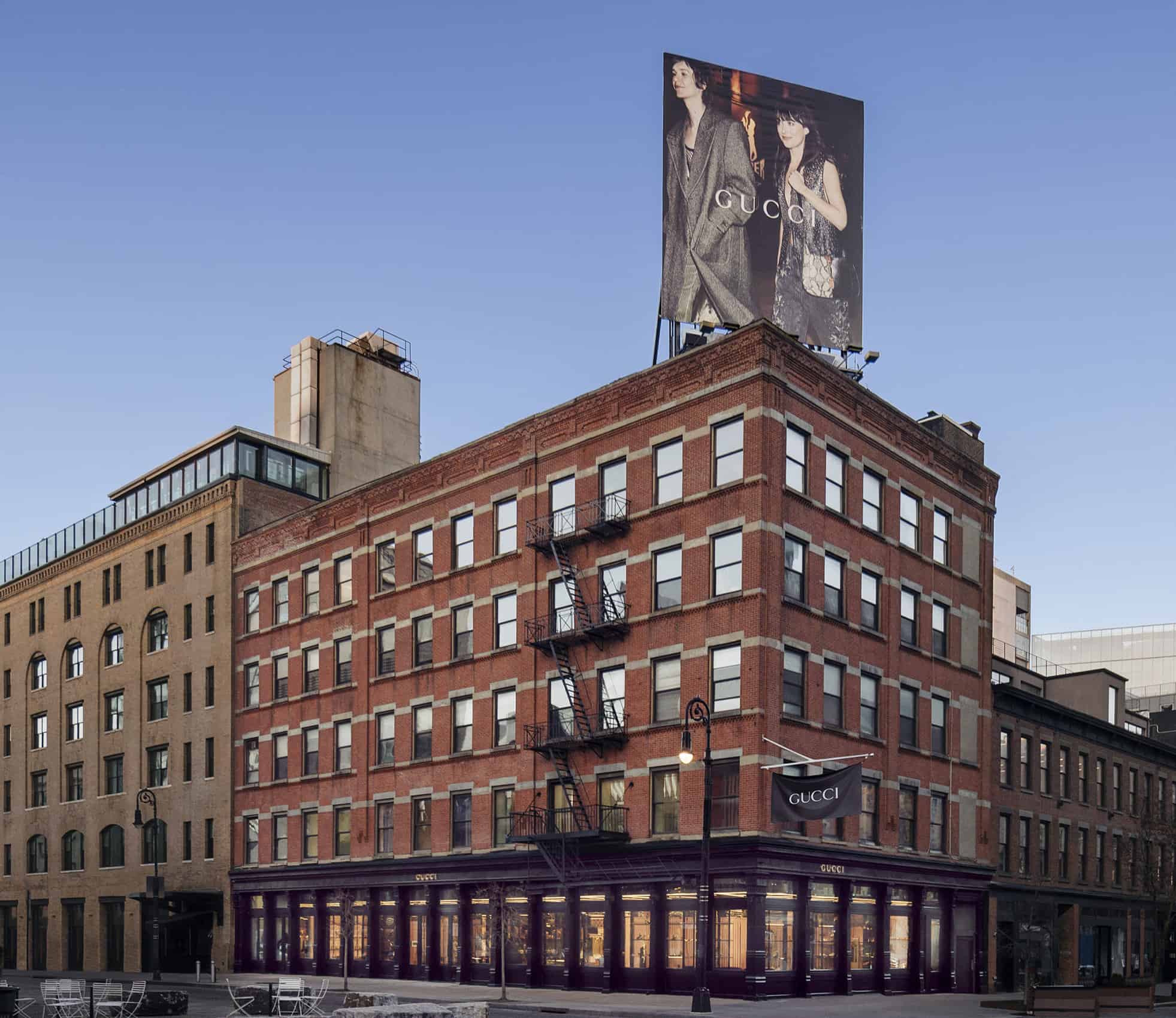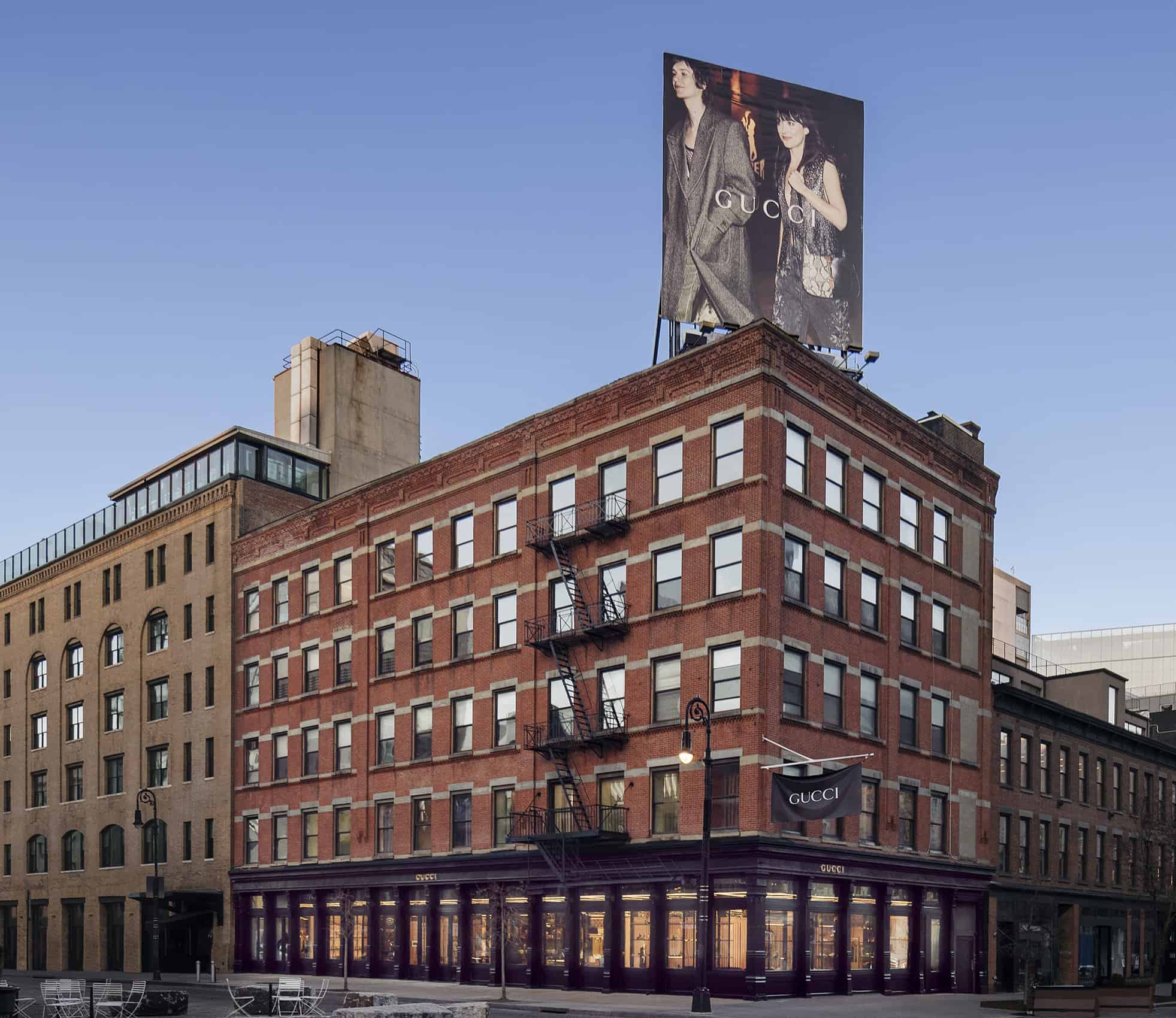 Subscribe to our newsletter and follow us on Facebook and Instagram to stay up to date on all the latest fashion news and juicy industry gossip.