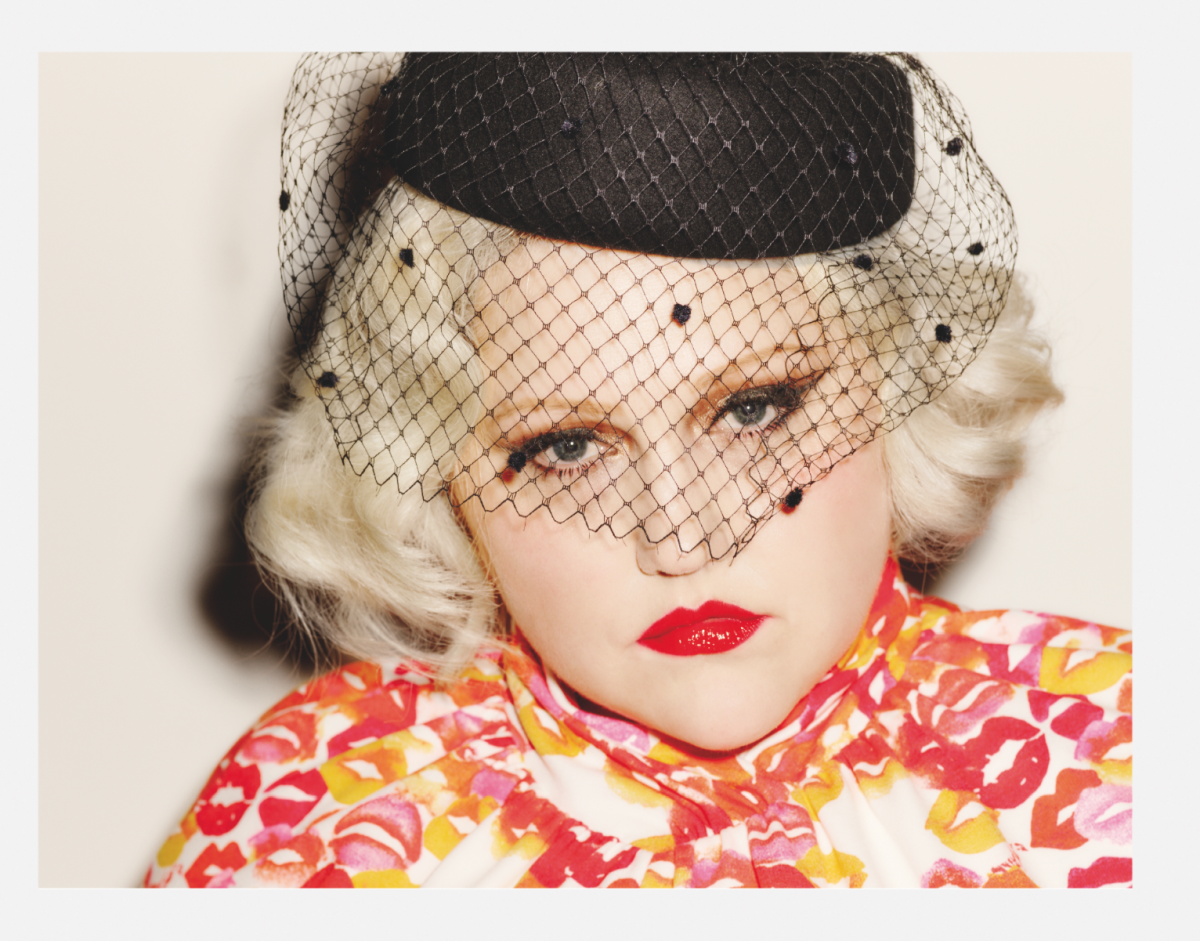 One of our more memorable appointments of late was a visit to meet up with the sublime Beth Ditto, who unveiled her namesake collection to us while visiting New York, and revealed the hardest part of her new venture.   
Congrats! How did this all come about?
I had a lot of downtime after I quit being in The Gossip. I stopped doing it because it ran its course, and I've been working on a solo record for a couple of years. As for fashion, I said, 'Why aren't we doing this? We should do it!" Before I knew it we were doing it, and setting up meetings and working it out. Everybody's doing it!
Who's the customer?
That's the thing that's been difficult. We want anybody to be the customer. It's not the cheapest line. It's hard. I feel guilt. If you were a kid and you worked at Subway…
Did you work at Subway?
Yeah. Fast food destroyer. You came home smelling. I still eat it. Internationally, it's still the only place you can get pickles. People don't get pickles. You have to have pickles in a sandwich. A hamburger without pickles? It's not a hamburger.
What's the price range in the collection
The most expensive thing is almost $400.
How many pieces are there?
21. [Laughs] Like my age. There's a piece for every year of my life.
What's been the hardest part of this venture?
The price point. It's hard to let go. I don't judge people for making clothes somewhere else or buying the clothes somewhere else.  I'll spend $300 on a dress, because I'm really lucky to be able to do that. Still, I'm from Arkansas!  I used to have to wash my underwear in the sink, because we didn't have a washer. We washed our underwear with dish detergent or shampoo. You'd hang it in the sink and let it dry. One time it got too close too the stove and turned into really hard plastic. That's how quality those panties were. It's hard for me to let go of that.
Katie Grand styled your lookbook.
My Katie Grand slam? I love her so much. She's incredible. I've learned a lot about fashion from her. On the first photo shoot that we did, I didn't have my bra or spanx, and she said, 'Don't wear anything!' I was like, 'Ok!' She was the first person to ever say that to me on a photo shoot. I was so used to sucking it in.
People went crazy for you at Marc Jacobs' show in September. 
That's because I knew everybody. It was fun, because I'm a ham, but it was stressful. Everyone was so tall. During the rehearsal, I couldn't remember where to go and walked so fast. I had to book it. Did you notice I was booking it? I have ADD, but people were confused because I perform, but I do whatever I want to do. I don't even like band practice. I hate rehearsing. It feels so contrived. When you play the show, you're like 'I already did this!'
Did you ever think about calling the line something other than "Beth Ditto"? 
Oh, I'm sorry! Do you think it should be called something different?! My name's not good enough for you? I'm just kidding. Do you ever think about not wearing that coat? How dare you! I thought about it, but I like my last name.
When's the line available?
Now! Instant gratification. [Distracted] I'm hungry. I feel like a hamburger…
Beth Ditto is available now at BethDitto.com and Selfridges in the UK