By now we hope you've had a chance to catch up with the latest issue of The Daily Summer, but if not you can catch up with it HERE and find a copy in the Hamptons this weekend. Our very own Stefania Curto was on hand to shoot the behind-the-scenes action of Giorgio Niro shooting IMG Models' Sailor Brinkley Cook (daughter of Christie Brinkley and Peter Cook and America's next sweetheart), Virginia Kiss, and those Aussie imports (and twinsies!) Zac and Jordan Stenmark. Before you check out all the antics from the recent Sag Harbor shoot with the mods in Tommy Hilfiger, catch up with the Stenmark boys with Zac filling us in on working together, their mum, and whether they have any plans to appear on Dancing With The Stars in the states.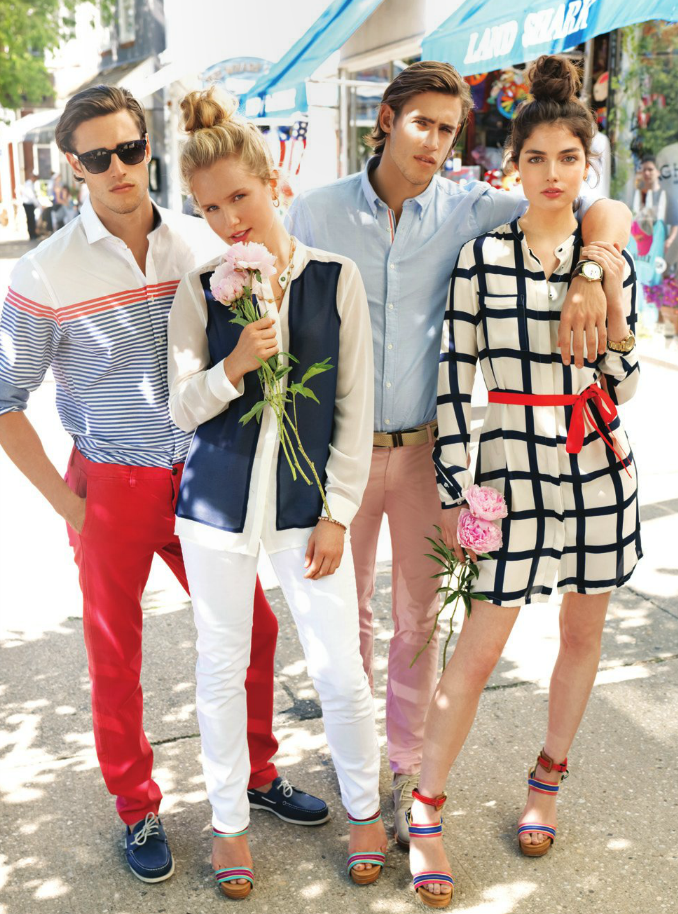 So Jordan, how often do you guys work together?
About half the time. Sometimes clients only need one of us, but other times, they're focusing on the twin thing.
Any cool recent projects?
We recently shot for Vanity Fair.
What's the Australian equivalent of the Fourth of July?
Australia Day on January 26. Everyone gets together for a BBQ or picnic, and there are the most amazing fireworks around Sydney Harbor.
You already know about Sailor's world-famous mother. What's yours like?
Our mum was a model back in the '80s, and she was also a physical education teacher. She has done an amazing job raising four kids. We have so much respect and appreciation for her.
In Australia, you competed on Dancing With The Stars. Would you ever join the American cast?
We'd love to. The experience was amazing. Our goals are to move into television and film and continue working with major fashion clients.