What: A classic tote bag in a eye-catching, golden yellow leather.
Who: Beck was founded by Leigh Moose this past summer. A self-described handbag addict, Moose sought to create something functional, secure, and, most importantly, colorful. "I was once at a fashion show during NYFW with an amazing bright yellow handbag," she explains on her site. "I felt so amazing carrying this bag. It was winter. At the fashion show a woman came over to me and glanced down at my bag and with her nose in the air said to me, " HA, a yellow bag, how bold…" I will never forget that moment."
Now the company produces three sizes (small, medium, and large) of its classic tote in a variety of hues. A new style with a shoulder strap is also on the way.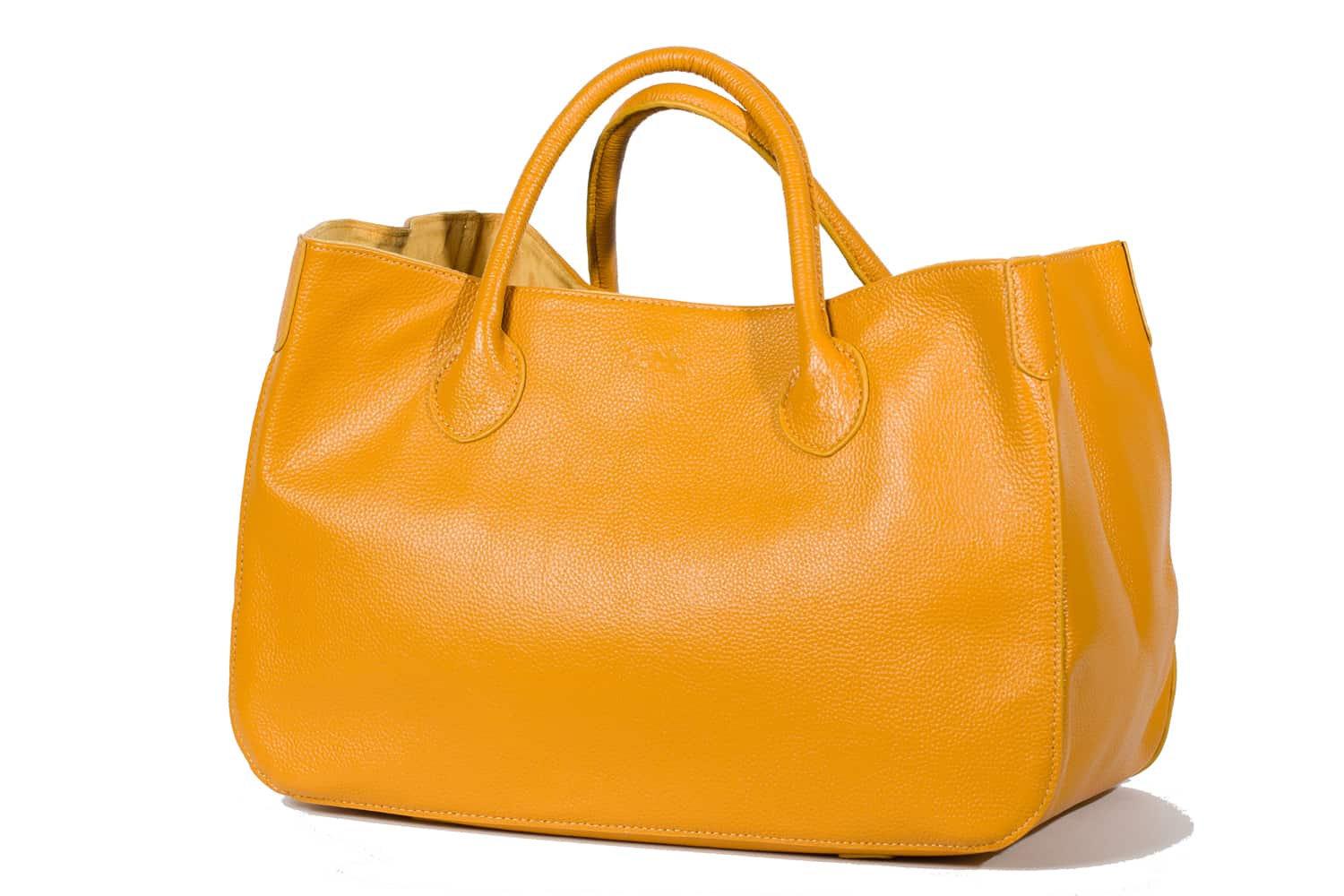 Why: Designers figured out the perfect size and shape for professional looking totes long ago. But that doesn't mean that a classic can't do with a little innovation. What make Beck's totes stand out is the array of colors that they are available in. They also have a luxurious secret — they're are all lined with velvet. "Every time I slip my hands into my bag, I want to feel why my bag is special," Moose explained. "I want to feel something posh."
View this post on Instagram
Where: shopbeckbags.com
How (much): $435
Subscribe to our newsletter and follow us on Facebook  and Instagram to stay up to date on all the latest fashion news and juicy industry gossip.