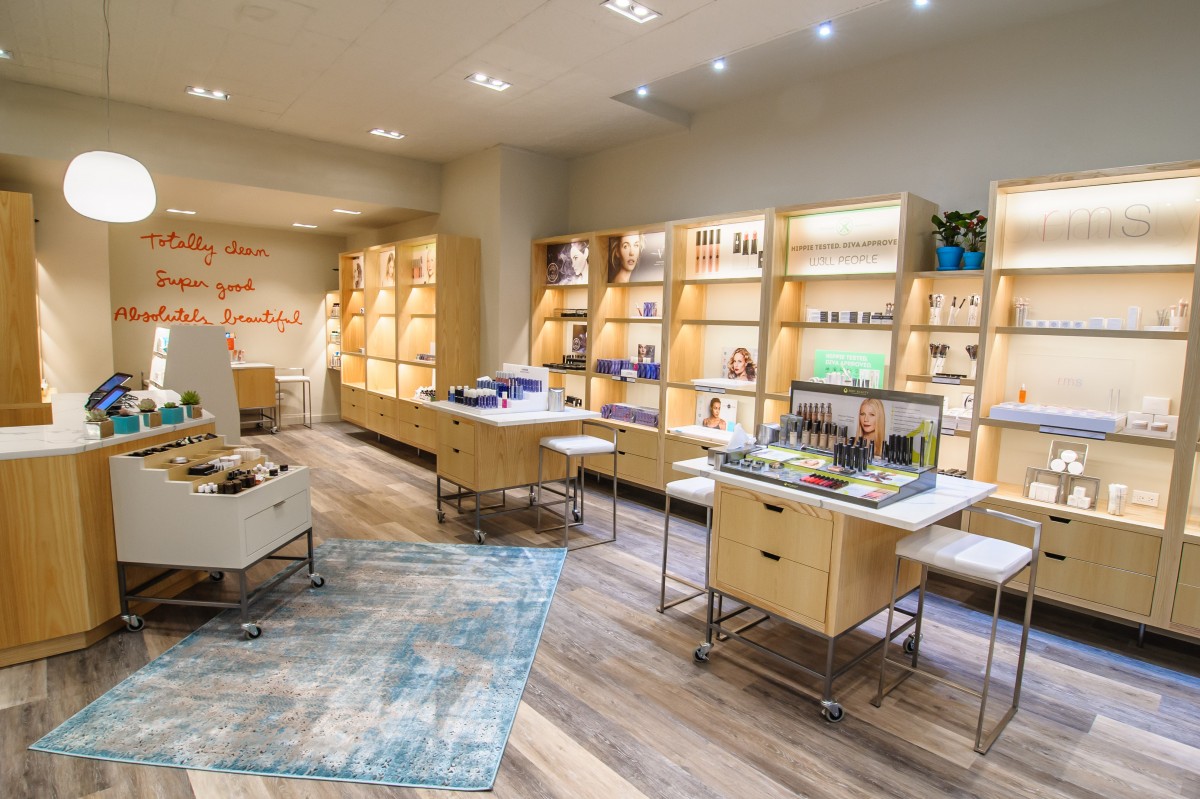 We caught up with beauty vet Shashi Batra at his newest location of Credo at 9 Prince Street in NYC. Privy to the secrets behind some of the biggest beauty meccas (Sephora, Victoria's Secret, and Estée Lauder, to name a few) Batra gave us the dish on his newest locale and what's new in the world of "clean" beauty…
Welcome to Nolita! Why did you choose to open in this location?
The reason we go where we go is because we want to be in neighborhoods. We want to be around like-minded stores where customers are already in a discovery state of mind. If we put this in a mall right now, it'd be like a UFO landing. We are currently looking at a dozen locations and are hoping to filter that down to three or four. For the area, I'd say more in New York and all the great cities around the country that have an informed customer.
Tell us more about the vision to start Credo!
When we had this vision, the more we thought about it, the more it became a purpose-driven idea. Everyone here is such a believer in what we are doing. It came about from what we thought was this perfect utopia of brands. This isn't just about natural beauty, it's about clean beauty.
What is "clean" beauty?
No one in the U.S. has defined any standards for natural products, unlike Europe. We thought this was a good thing, because we can be transparent, direct, and set our own standards. We created a "Dirty Ingredient List" that you can see online. You can click on that and see a list of ingredients that will not be in our store.
How do you curate your list?
It continues to evolve with technology as we learn what is good and what isn't. That's our base line. We list them and explain why. After the Dirty Ingredients list, we wanted to create a scent, formulation, and a story. It started to become roughly clear who the 100 brands [would be]. For many generations these [ingredients] were the standard for which people made products; those were the preservatives. Like the oils that are so smooth…we got completely carried away with texture at all costs. There are so many parallels. It's like running [your] A/C all day long, but never [thinking] about the fact that the electricity that's powering that A/C is coming from burning coal and is turning the air black somewhere. Now in the age of information, suddenly that's trickling down.
What are the top misconceptions about natural beauty?
It smells weird, it's some kind of essential oil, or it isn't effective. Those are all legitimate, because in the beginning it was all about being one with nature or having some kind of Eastern tradition. Fifty years ago there were natural brands like Aveda and Burt's Bees, Neal' Yard…I call that Naturals 1.0. Why many of those brands didn't catch on to at first the mainstream was because people had to sacrifice something—the scent, the experience, the packaging.
What do you think past beauty pioneers would say?
I jokingly say these brands in here are the Estée Lauders of their generation. I think if Estée Lauder were to do it again she'd be going, Oh yeah, I'm not going to put this product in, but in the 1950s they didn't know. It's like the fossil fuel industry that is now trying to figure out why Tesla is so successful. We happen to be in a traditional industry that is based in an uncompromising way of vanity. We love beauty. But you can have both.