Italian fashion is world-renowned for its style and craftsmanship, but it turns out the land that brought us Gucci, Versace, and Valentino (oh, my!) has quite the beauty and skincare heritage as well. The products on this list are all made in Italy by Italian companies, many of them family-owned and operated for generations. Beloved in their native Italy, these products are finally making their way to the US as the vanguard of a new wave of I-Beauty imports sure to be taking up major real estate in your medicine cabinets and vanities in the years to come.
1. Natural Care Daily Face Cream by ACCA KAPPA
This daily facial treatment is rich in active ingredients that brighten, tone, and hydrate skin. The innovative bio-liquified wheat bran effectively counteracts signs of aging, encouraging the natural synthesis of collagen and filling wrinkles from within.
Natural Care Daily Face Cream, ACCA KAPPA, $94
About the Brand: ACCA KAPPA is celebrating their 150th anniversary this year.  Founded in 1869, in Treviso, Italy, ACCA KAPPA is renowned across the country for their fragrances, hair brushes, body care, and wellness products. Inspired by flowers and plants found in lush Italian gardens, this family-owned business takes pride in its green philosophy and environmental approach.
2. Fiori di Capri Hand Cream by CARTHUSIA
This pleasingly soft cream is just the thing for dry, chapped hands and comes gently scented with CARTHUSIA's first fragrance, Fiori di Capri, which blends Mediterranean tones of wild carnation, lily of the valley, and oak combined with amber, sandalwood, and ylang ylang.
Fiori di Capri Hand Cream, CARTHUSIA (Available at C.O.Bigelow), $20
About the Brand: CARTHUSIA was founded in 1948 on the Italian island of Capri where, to this day, all stages of production are carried out by hand using ingredients gathered exclusively from the island.
3. Liguria Honey and Lavender Body Cream by PERLIER
This rich body cream is formulated with 100% organic Ligurian honey and lavender extract, rich in nutrients and antioxidants to leave your skin feeling smooth, silky, and hydrated with a delicate floral scent.
Liguria Honey and Lavender Body Cream, PERLIER, $30
About the Brand: For more than 80 years, PERLIER has specialized in creating and manufacturing high-quality products with active ingredients derived from medicinal plants. All their formulas are carefully crafted at La Carignana on 150 acres of botanical gardens located at the base of the Alps near Turin, Italy.
4. RiparCover Cream by RIPAR
A lightweight, long lasting, full coverage foundation that's gentle on the skin and fragrance free. Available in 24 shades, RiparCover Cream completely hides the appearance of blemishes and rosacea and even covers tattoos flawlessly. RiparCover Cream is also sweat- and water-resistant so it will last all day long!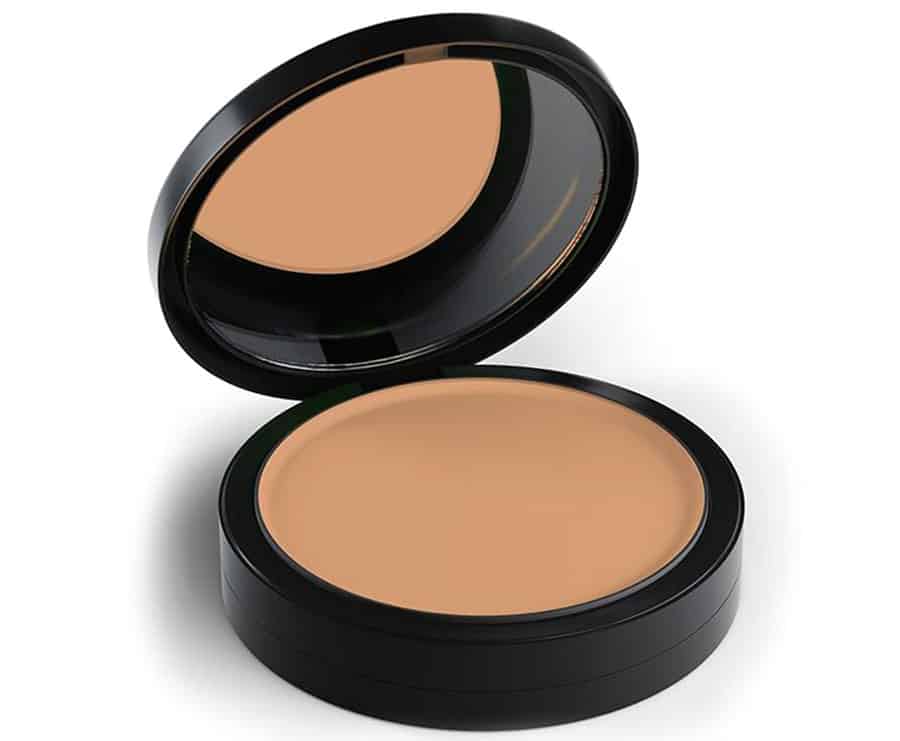 Ultimate Foundation RiparCover Cream, RIPAR, $49
About the Brand: New to the US market just this year, RIPAR is an Italian family-owned business with over 40 years of history and experience. Combining a love of beauty and medicine, their expertise stems from the work and know-how of two generations of plastic surgeons and a makeup artist.
5. Shave Travel Kit by PRORASO
Here's a little something for the men in your life — a wonderful (and very affordable) little shaving kit, which includes pre-shave cream, shaving cream, and sensitive skin shaving balm. It also comes with a classic boar bristle shaving brush! The entire collection is free of parabens, silicones, mineral oils, and artificial colors.
Shave Travel Kit, PRORASO (Available at C.O.Bigelow), $15
About the Brand: Created by Ludovico Martelli in Florence, Italy over 110 years ago, PRORASO is known for their one-of-a-kind shaving products, which are still made by the Martelli family today using the same time-honored traditions that made them an Italian institution in the first place.
6. Flavour Collection Toothpaste Set by MARVIS
This handy little collection features mini tubes of seven of the brand's sophisticated and unique toothpaste flavors: Amarelli Licorice, Aquatic Mint, Cinnamon Mint, Classic Strong Mint, Ginger Mint, Jasmine Mint, and Whitening Mint. Now you can try them all without committing to a full-size tube!
Flavour Collection Toothpaste Set, MARVIS (Available at C.O.Bigelow), $36
About the Brand: If you know just one of the brands on this list, it is probably Marvis. The company has been in the US for quite some time now, but many people don't realize that all their products are made in Florence, Italy and have been for generations.
7. Truffle Therapy Ultra Rich Body Oil by SKIN&CO ROMA
Perfect for a head-to-toe glow, this oil is formulated to absorb quickly and deeply hydrate the skin while protecting it from free radicals.
Truffle Therapy Ultra Rich Body Oil, SKIN&CO ROMA, $45
About the Brand: SKIN&CO ROMA is obsessed with truffles. The family-owned beauty business is based in Umbria, Italy, where they source, grow, and extract the best ingredients from their private truffle farms to create natural, active skincare. Using farm-fresh, active ingredients for an experience that is truly farm-to-face, SKIN&CO ROMA harvests luxurious Black Winter Truffles, dense in nutrients and rich in antioxidants, incorporating them into all of their potent skincare and beauty products.
Subscribe to our newsletter and follow us on Facebook and Instagram to stay up to date on all the latest fashion news and juicy industry gossip.