Introducing Beauty Gamechangers, a new column published every Wednesday that highlights the individuals, treatments, technologies, and products that are disrupting the market as we know it. First up: Tata Harper, purveyor of some of the most coveted skincare products in its category. Harper's game-changing idea: To create ultra-luxurious and effective skincare products without using any synthetic materials and maintaining total control over her small-batch production. We rang her up at her farm in Vermont to understand how her unique approach became a cult phenomenon. 
So Tata, were you always a beauty girl?
Always, though I never thought that it would translate into a career. I'm Colombian, and beauty is a big part of our culture—we don't see it as a luxury, we see it as a way of pampering ourselves. It's kind of like brushing your hair or teeth—very automatic. My grandmother loved hosting spa parties in her house every weekend, and I'd help her prepare masks, hair oils and scrubs.
What inspired you to start your own line?
My stepfather was diagnosed with cancer, and going with him to so many doctors really changed my life. I realized how much lifestyle—hose little decisions we make every single day—plays into health. The doctors advised against using synthetics. Many of them had never been tested on humans, but they were used in all of these personal care products. I started turning around boxes and thinking, What is all this stuff? I went to department stores, which is where I typically bought beauty products, and said, I want to go all-natural, because I don't want to put all these crazy things on my face. And the salespeople would show me products with algae, or orchids, or roses. But then I'd turn around the box and see things like parabens. People talk to consumers, especially in beauty, about one ingredient, and it's typically the one that costs a lot of money and drives the results, but they don't talk about all the other things that don't do anything for the skin, but are there to make the product last for 5 years, or emulsify, or stabilize. I went home and googled these ingredients, and discovered things like the fact that propylene glycol is a form of anti-freeze. I was so disappointed and infuriated, in a way, that we get taken advantage of so much, especially in an industry that caters almost exclusively to women in a big way. We're treated like second-class citizens with these cheap chemicals. Does anyone want to put anti-freeze in their eyes every day? Once you know what all that stuff is, you cannot believe it. That really fueled me. I've always been very health-conscious, and beauty is a very important piece of the puzzle that happens every day. Unfortunately, because there's no regulation, we're inundated with ingredients that shouldn't be used every day for beauty. I was passionate about making this happen for all of us. Even today, there are a lot of natural lines, but you turn around the boxes, and the same thing is happening. It's so misleading.
How long did it take you to develop your line?
Almost five years. I had to formulate everything from scratch. Once you want to start making beauty products, you realize that the entire industry is set up so that everything can be outsourced. When you want to make a cream, you traditionally hire a beauty consultant to take you to the lab, where you can find your bases. Then you go to a contract manufacturer that makes your brand, along with twenty other brands. They can make enough inventory so it lasts a year or more. But then I thought, How can products be really fresh? From that perspective, I wanted to do things very differently—I wanted to be vertically integrated and do everything with our own employees. That's why we decided to build our own production facilities. Every single one of our products is made fresh, every single month. For us, it's not about being efficient—it's about being fresh and making quality products. That's also how we approach formulation of products, too. We don't ask, How do we make something that feels really nice, and do it really cheaply? We want to make the very best products, which is how we end up with things like our serums. Our Elixir Vitae has 36 active ingredients. The majority of the products are made with ingredients that are working for you, not the product itself.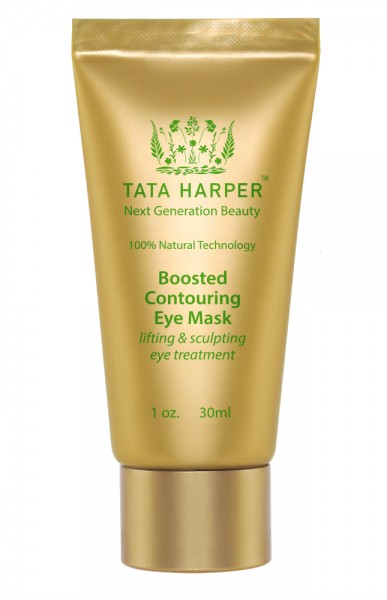 Is all of your production still done in Vermont?
Yes, on our farm. We renovated an existing dairy barn—it's about 12,000 square feet. We started off in the milking parlor. Now, we're renovating three more barns, with another 30,000 square feet coming very soon.
What was your first runaway hit?
The Rejuvenating Serum got the first awards, and people were most excited about its results. You feel it working immediately. It's still one of our best-sellers.
How many products do you have in the line now?
Around 40 SKUs. Every time I go to stores and do events, our clients ask me to do makeup. I really want to cater to them, so we started developing a makeup collection. We first started with Lip and Cheek Tint. For us, makeup is going to look like skincare meets color. Every time you put product in your skin, you're not only providing special effects, but you're beautifying the skin. Everything you put on your face should help make your skin better, right? Going into 2017, we'll have more of a makeup collection that addresses the tone of your skin, and help to enhance your complexion.
What's the hardest product to get right?
Creams are extremely complicated, and anything with SPF. All the natural sun protection ingredients are minerals, and minerals tend to absorb a lot of the water content from your formula, so you end up with a pasty texture. I've been working on SPF for almost two years now. It's very complicated to do something very luxurious. Back when I started, people thought that going natural in beauty or haircare products was a decision you made because you are an environmentalist. Now, people understand it has to do with your health. We're all trying to live better these days, and make better decisions for ourselves and our households. It's not just the food you eat—it's how you clean your house and what you put on your face.  We all want to avoid all these nasty things, and getting sick. Instead, we want to age in a healthy way.