Get your KiraKira app ready! We've scoured Instagram to find the blingiest beauty looks around. From makeup artist Violette Serrat's glitter-drenched lips to manicurist Alicia Torello's sequin-spangled talons, these glittery 'grams are sure to inspire your New Year's Eve hair, makeup and nail looks. After all, if there's one night to be "so extra," it's December 31st.
Photo: @hungvanngo
This is as glamorous as it gets.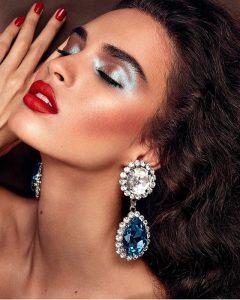 Photo: @3ina
Shimmer, glitter and gloss in one makeup look? Yes, please.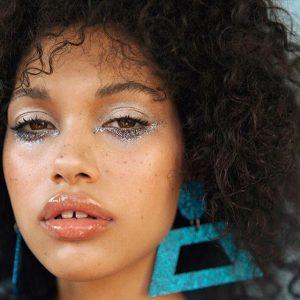 Photo: @erinparsonsmakeup
What do you call sparkly freckles? Spreckles, naturally.
Photo: @violette_fr
Lipstick and pigment and glitter, oh my!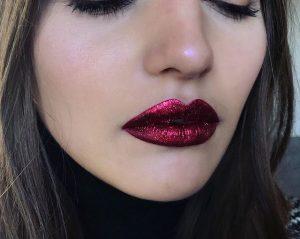 Photo: @surrattbeauty
Finally: A shimmery makeup look that works for day or night!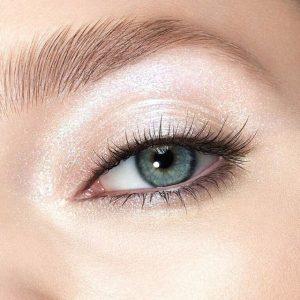 Photo: @aliciatnails
We call these "conversation starter nails."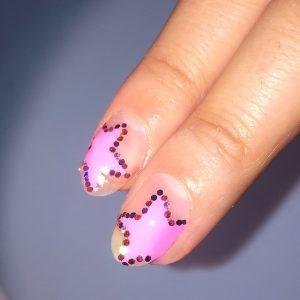 Photo: @love_amika
Life is too short for boring hair.
Photo: @paintboxnails
A touch of silver foil adds just the right amount of shine.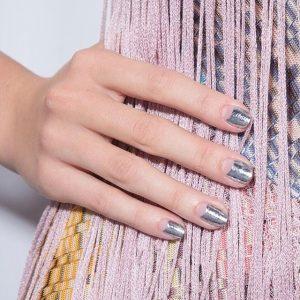 Photo: @adurasova
Holographic sparkle shadow is guaranteed to turn heads.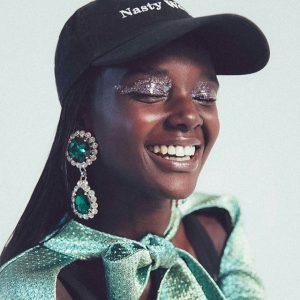 Photo: @lunabeaofficial
Hair jewelry. It's a thing.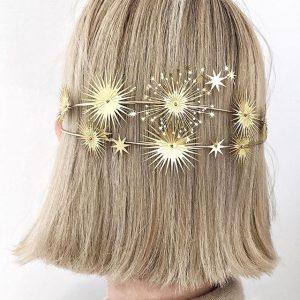 Photo: @beasweetbeauty
When in doubt, add Swarovski crystals.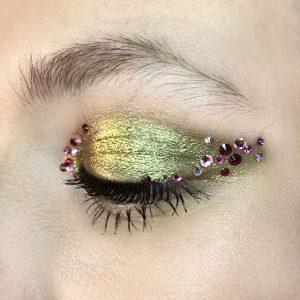 Photo: @beau_nelson
Brilliant blue shadow pairs perfectly diamonds.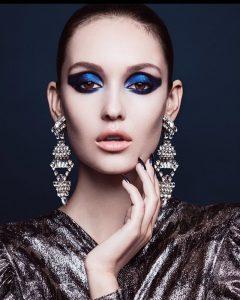 Photo: @betina_goldstein
Bold gold studs add edge to this otherwise neutral mani.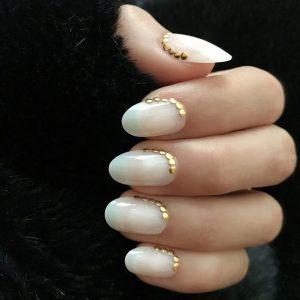 Photo: @fentybeauty
A double dose of glossy, glittery goodness.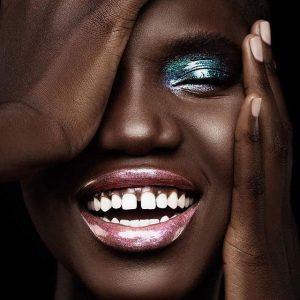 Photo: @glossier
Give them those celestial goddess vibes.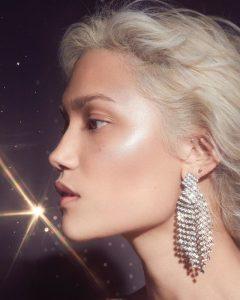 Photo: @igkhair
If you're not using Hair Strobing Glitter Spray on New Year's Eve, you're doing it wrong. 
Photo: @jamienelson6
Your perfect New Year's Eve makeup look? Clearly it's written in the stars. 
Photo: @lisamcconniffe
Straight-up disco realness.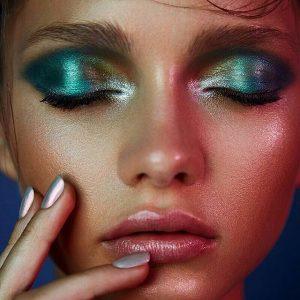 Photo: @maybelline
We're all about this gilded underliner look.
Photo: @antoinettebeenders
Adorn your 'do with silver spray-on stars! Because why not?
Photo: @lapetitevengeance
Winged glitter shadow + sultry gloss = over-the-top GLAM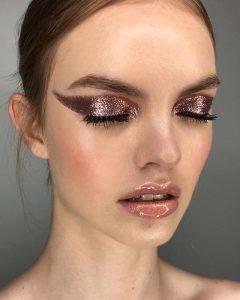 Photo: @ritueldefille
Luminous lips to light up the night.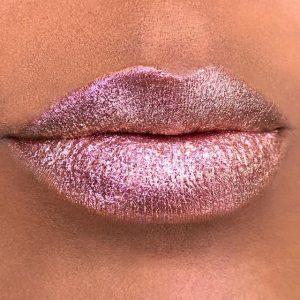 Photo: @jenniferbehr
The perfect finishing touch: A delicate dusting of Swarovski crystal stars.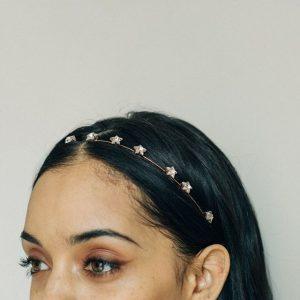 Photo: @tatianaroseart
Top your lips with rose gold glitz.
Photo: @katiejanehughes
Glistening metallic shadow, perfectly winged liner, and a neutral pink pout make for the prettiest makeup look we've seen in a while.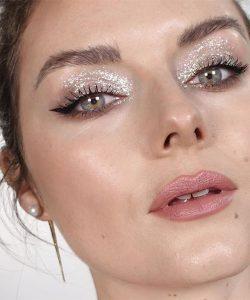 Photo: @sergenormantatjohnfrieda
Jazz up your ponytail with a sprinkle of silver sparkle.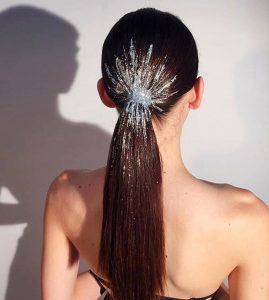 Photo: @olga_fox
We're pretty sure this ethereal, slightly iridescent lipstick look is unicorn-approved.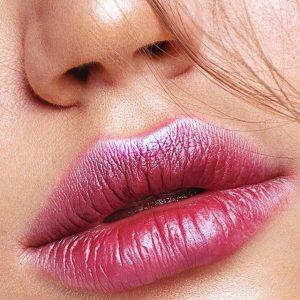 Photo: @kristin_ess
Throw some star-shaped confetti in your hair and get ready to twinkle, from your head to your toes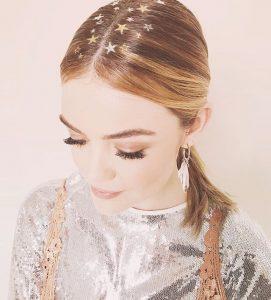 Photo: @shorenafirali
No need to stay in the lines.
Photo: @nylonmag
Sparkle like you mean it.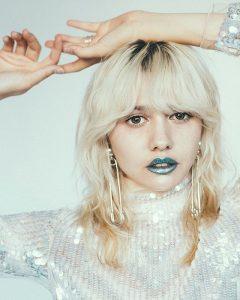 Photo: @lemonhead.la
Glitter hair, don't care!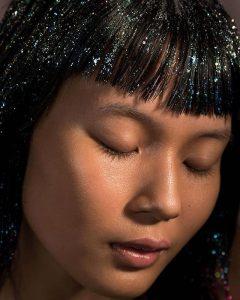 Photo: @nail_wolf
For the silver sparkle addict.
Photo: @lotstar
Glitzy, look-at-me liner is a definite "do."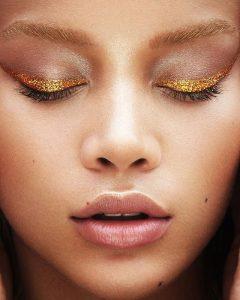 Photo: @nail_unistella
This glitter outline mani adds just the right amount of rosegold glitz.