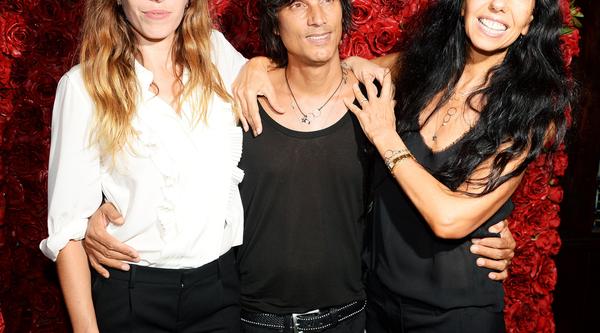 Barneys Big Campaign Bash With Lou Doillon
|
(NEW YORK) Parisian musician and "it" girl, Lou Doillon is the face of Barneys latest campaign shot by Inez van Lamsweerde and Vinoodh Matadin. To ring in the new face of the haute retailer, Barneys' threw a fashionable fête at the Jane Hotel, where Doillon performed before a very packed house.
It was a highly anticipated event as everyone had been buzzing about it since it first landed on the fashion calendar simply listed as "Barneys Fall 2013 Campaign". We ran into Pamela Love during fashion week who told us, "I'm really looking forward to Lou Doillon's performance at the Barneys party." Apparently, many others did too as everyone from Cecilia Dean, Madeline Weeks, Emmanuelle Alt, Bruce Weber, Lily McMenamy, Kelly Klein, Sarah Lerfel, Derek Blasberg, and many more showed up. Plus, everyone from the Barneys team including owner Richard Perry and his wife Lisa Perry, Mark Lee, Dennis Freedman, and Tomoko Ogura were there to support Doillon.
In an intimate setting in the Jane Hotel's ballroom, Doillon took to her guitar to serenade the crowd with her beautiful, lilting songs, which she admitted were a bit sad. But Doillon later picked things up when she performed a version of The Clash's "Should I Stay Or Should I Go". The answer clearly, was to stay as the crowd partied on well into the night.