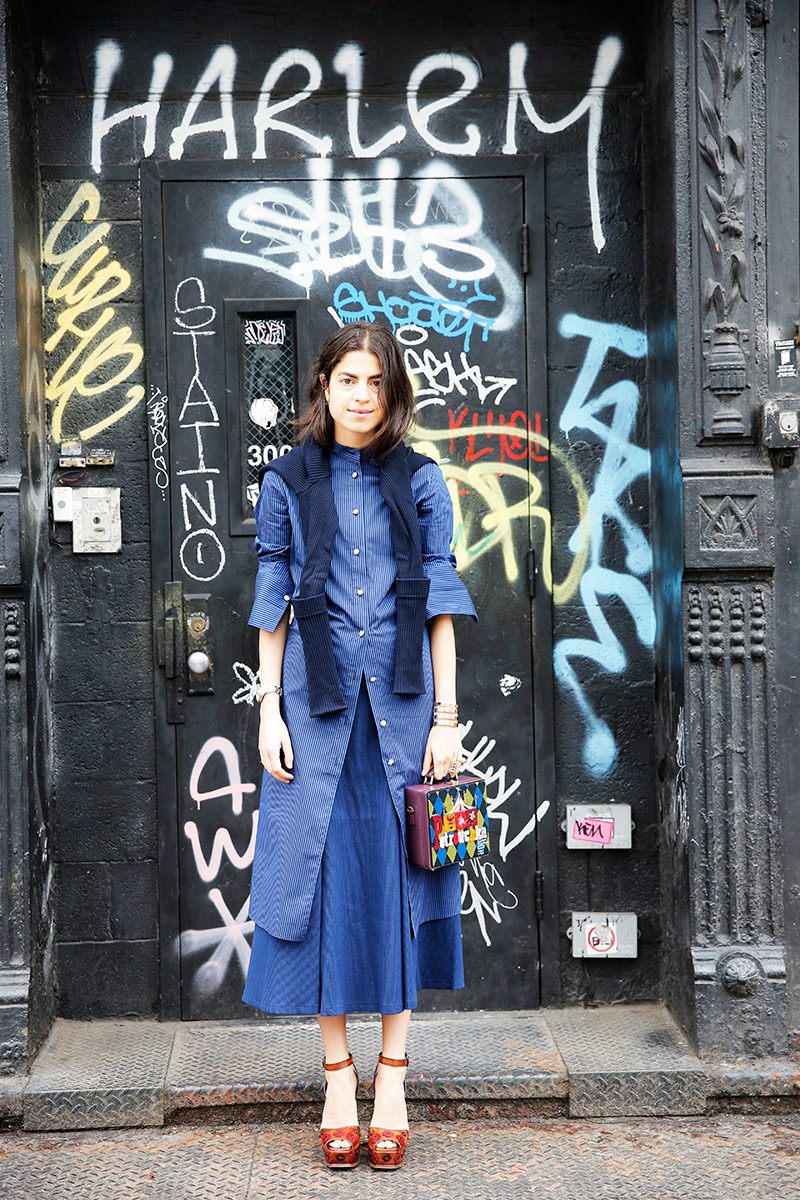 Atea Oceanie is kicking off its first collaboration via an exclusive collection with the Man Repeller's Leandra Medine. The style maven designed the seven-piece—and totally blogger-approved—collection in collaboration with Laura Myers, the creative director and founder of the brand.
"I have consistently admired how well Atea Oceanie has been able to commodify the essence of what makes a woman feel cool with clothes that seem so simple but are actually so complex to execute well. You feel really elegant and well-spoken in these clothes, so I feel honored to be associated with them," said Medine in a statement. "Clothing is not fresh produce, it doesn't expire, it's not supposed to expire, you're supposed to wear it, it's expensive for a reason. It doesn't go away."
The Atea Oceanie x Man Repeller range features staples like the hepburn blazer, wide-leg pants, a midi skirt, and a fitted slip dress. The exclusive image above shows some of our fave pieces that will have you street-style ready for the summer months ahead."One of the reasons why a collaboration made so much sense was the idea to play around with things I wouldn't normally do. Looking at clean minimal pieces with a totally whimsical slant, working with lamé or doing a long sleeved red shirtdress," said Myers of the collab.
Medine's go-to's? "The ribbed turtleneck is really good. I wear it with athletic wear when I don't plan to work out. It looks pretty great with knee cap leggings, big earrings, lots of bracelets. It's so cozy it makes you feel like Meg Ryan in When Harry Met Sally. What a great New York moment."
The collection will debut on AteaOceanie.com and at Boutique 1, online, and in-store in London and Dubai this month.