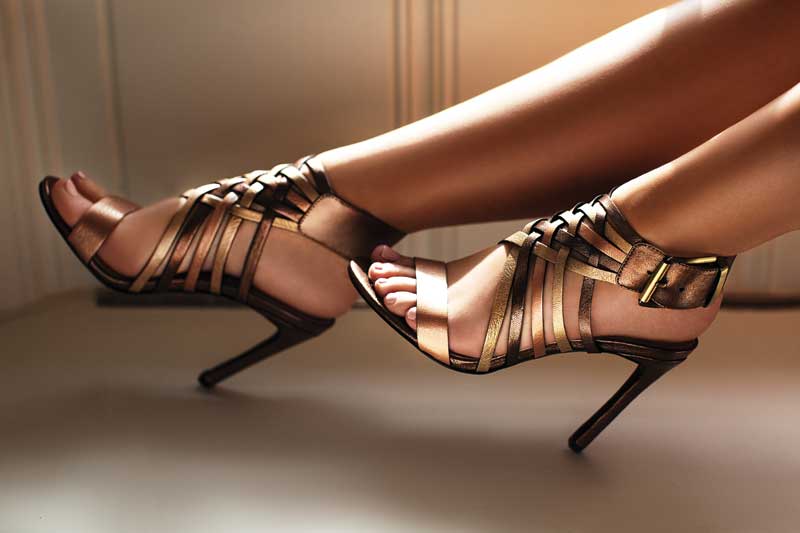 For the better part of three decades, Charles David has been wowing Hollywood and beyond with a chic and wearable take on footwear.

You're the face of the brand, but you wear many hats.
Yes! I started out as a shoe model, then turned into the face of the company, and then became creative director of the campaigns. Now, I also manage all the PR and marketing.
How did you get your start in modeling?
My parents were models, and so it was inevitable. I've been modeling since I was 6. I then transitioned into the fashion industry after graduating from FIT, where I studied fashion merchandising. As I got older, I wanted to be on the other end of the campaign—producing, casting, and booking the hair and makeup teams.
What is the brand's mission?
Jeanne Zornada is the creative director; she has been with us for two years. She had her own shoe line and also worked at Vera Wang, Ralph Lauren, Kenneth Cole, and Brown Shoe Company. Her focus is to create sexy, sophisticated footwear with a fashion edge. We look to the latest trends and classic shoe silhouettes and reinterpret them in an updated and elevated way.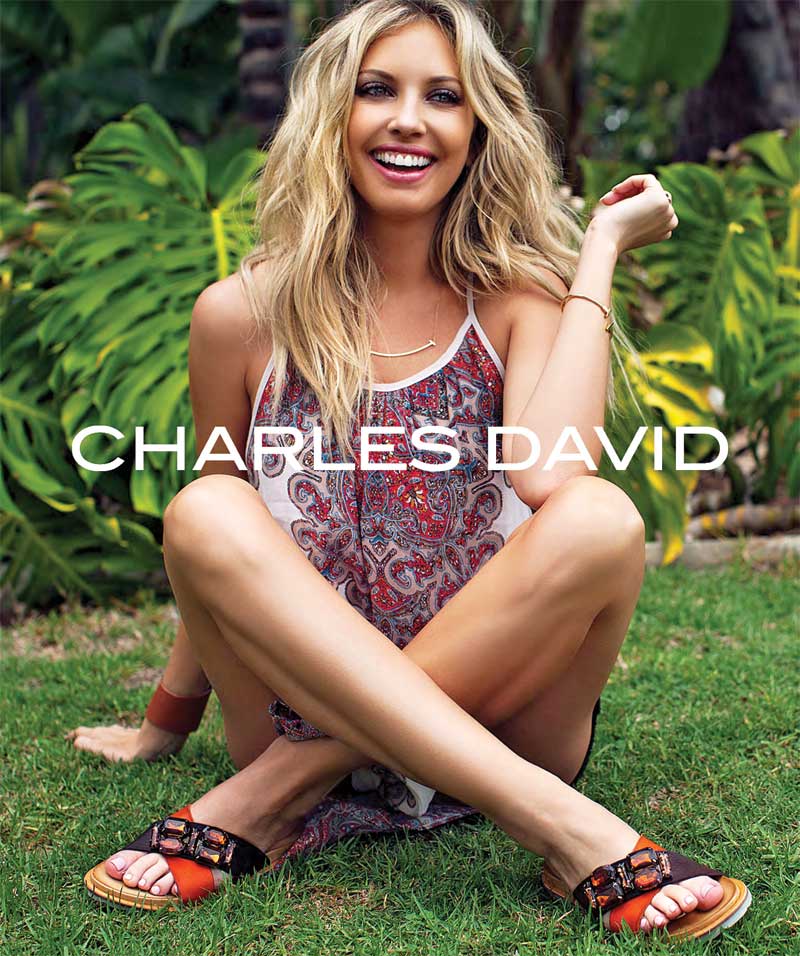 What kind of influences is she working with?
A lot of inspiration for the brand comes from our beginnings in Italy. We look at the quality and craftsmanship of masters like Salvatore Ferragamo, Gianvito Rossi, Aquazzura, and Prada. Within our factories in Italy and around the world, our craftsmen aim to create shoes that redefine the cost of luxury. We do not sacrifice design or quality, but we want to provide an affordable product.
What's the brand message?
Charles David is an approachable brand, and we like to establish an identity in everyday places and common surroundings. Our campaigns can be shot at the beach in Malibu or in trendier places, like the W Hotel in Los Angeles or at a home in the Hollywood Hills. Our customer loves the glamorous lifestyle, but she also lives in the hustle and bustle of today's world and wants a product that can keep up. Social media has helped us establish an identity with our customer by connecting with the bloggers and style watchers who drive fashion. We have lots of blogger events, where we host a lovely dinner and show them the collection. Our fans have always loved our product, but now, we want to make that emotional connection.
You have an impressive roster of celebrity devotees.
Our DNA is very Hollywood-driven, as our design team is West Coast–based, and I work closely with movie producers. Natalie Portman was a fan of our vegan line, and the products were featured in Black Swan. Emmanuelle Chriqui, Eva Longoria, Jennifer Hudson, and Halle Berry have all worn our shoes. They also have a starring role in two films set to be in theaters this summer—Running Wild with Sharon Stone and Praying for Rain with Jane Seymour.
Any plans to open retail stores?
We no longer have stand-alone stores, so our focus is on our wholesale and e-commerce. We are stocked in around 40 retailers, including Nordstrom, Macy's, Lord & Taylor, and Bloomingdale's. Our customers want to connect to the lifestyle of the brand with the ability to choose options in one place.