When you need a break from the madness of Fashion Week (or simply modern life), Scott Bachrach has a modest proposition. Arcade1Up, his line of game cabinets, will transport you to a simpler time in life—for less than a pair of designer loafers.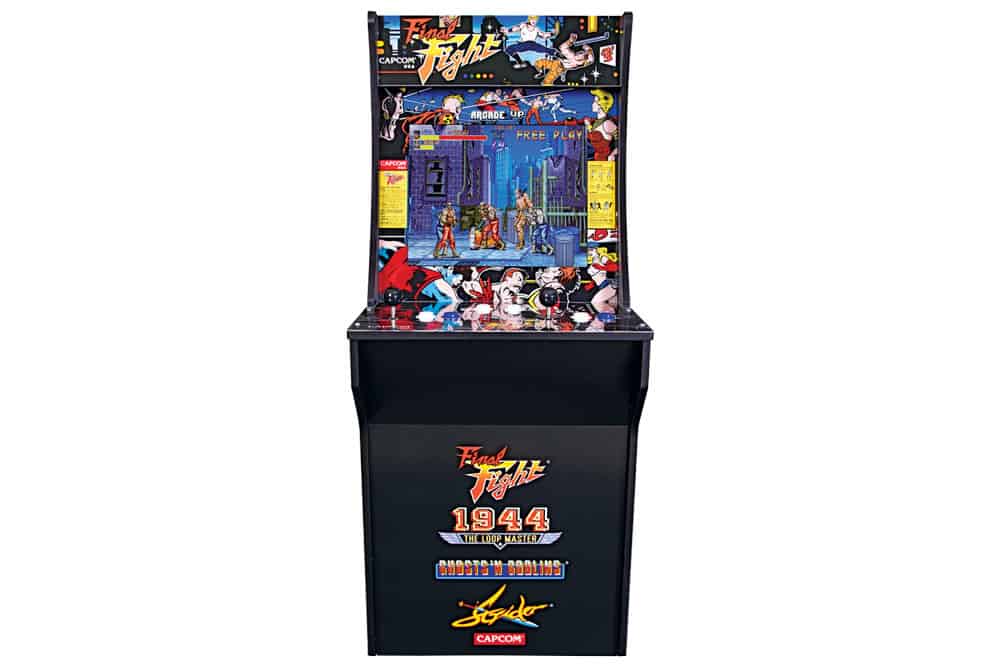 What is your professional background? 
I've been in the toy licensing and manufacturing business for the better part of 30 years. I'm from California, 51 years old, and I moved out to New York in my early twenties. I went to work for a small toy manufacturer, and in 1996, I started a business. We were lucky to be in the right place at the right time, and we started manufacturing the first toys from the TV show South Park. And then we kind of became known quickly in the trend business, from South Park to Teletubbies to Ozzy Osbourne to everything in between. In fact, a lot of the team that has worked with me over the past 20 years is still with us today. About two and a half years ago, we made a conscious decision to pivot and leverage what we do best outside of the toy category. That led us into looking at the gaming space. The toy trade was down 2 percent, but the gaming space is going to be a $150 billion industry in the next two years. It became an easy decision for us to focus our efforts on the gaming space. We looked at it and realized that some of our core competencies were around leveraging other people's brands. That led us down the path to looking at some of the retro gaming spaces.
Are retro games a particular passion of yours? 
The short answer is no. [Laughs] When I say the word "gamer," the first thing that comes to mind for me is a hard-core gamer sitting in a room. That is not me, but I was a 13-year-old kid who loved to play Pac-Man. I would call that the original gamer, before there were multifaceted, multiplayer games. In typical arcade fashion, those games were quick to learn, highly addictive in a good sense, and a lot of fun. I'm intimidated by things like Fortnite. But put me on a Pac-Man machine, and I'm pretty good. When my son was 16 and we were making this, we played Galaga together for an hour and a half. In that game, we found a common interest. The second you play it, even if you were a casual gamer who's played Pac-Man once in your life, you'll enjoy it. It's a time machine!
What kinds of games do you offer in Arcade1Up? 
We like to say that Arcade1Up is the first true at-home arcade experience that's affordable. There are places for the classic arcade machines that are $2,000 to $3,000, and places for others that have hundreds of games in them, but ours is a little bit different. It's five feet tall and 60 pounds, so it's highly portable and easy to manipulate and move around. There are three to five games on each machine, and each game's artwork is featured throughout the cabinet. We started with six different cabinets, and each cabinet has between three and four games. By the end of 2019, there will be about 12 different cabinets in the marketplace, for a total of 50 or 60 games. People are collecting them and creating their own arcades!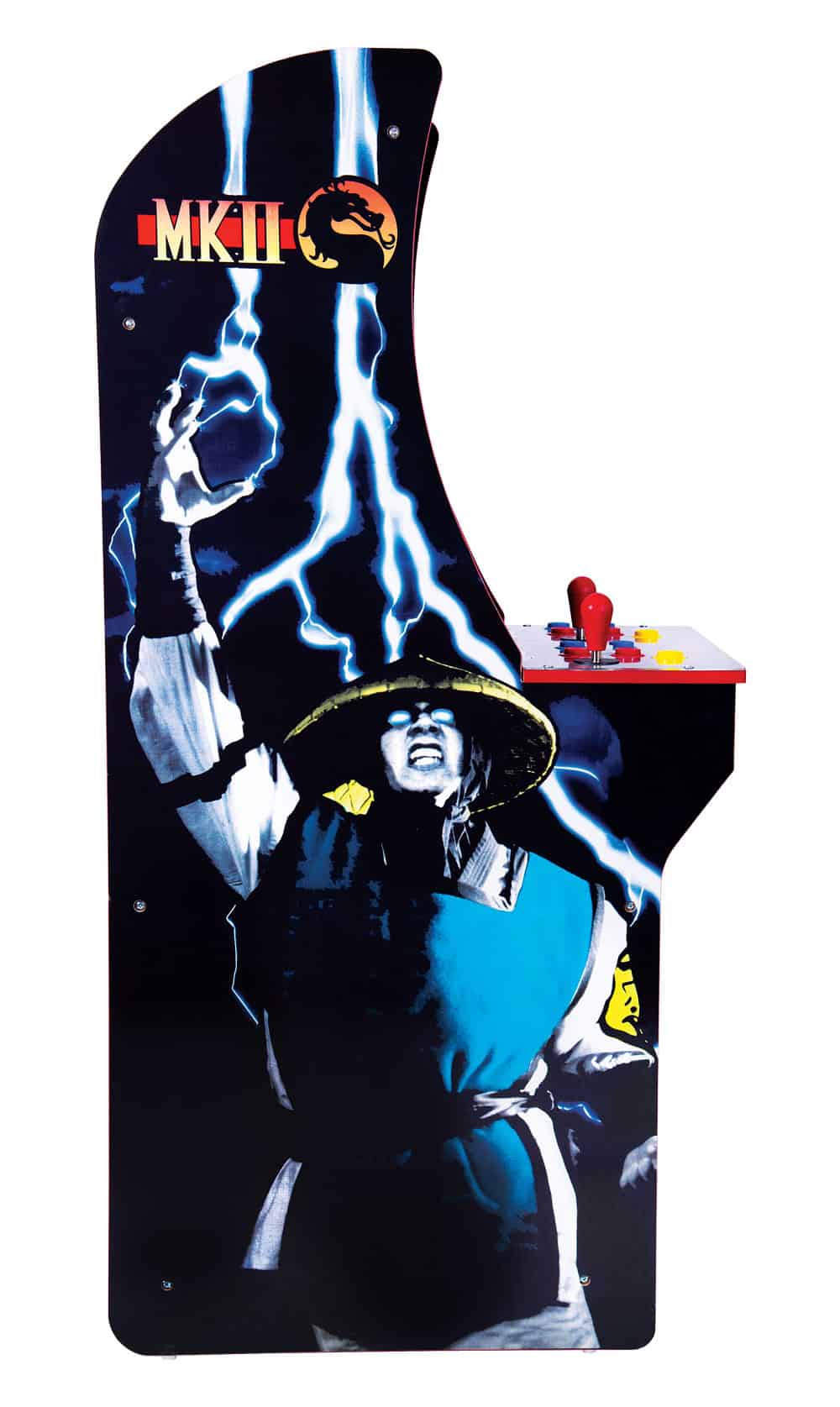 Where are your biggest markets? 
North America, certainly, is our largest market. We try to make this affordable and for the masses, and it's sold from Walmart to Target, from Best Buy to GameStop, and a lot of places in between. It will be available in Canada in the fourth quarter of this year.
Have you met any superfans of the product?
We get so much feedback from our customers, and that's what drives us. One article, in particular, was about a guy who hadn't spoken to his father in 20 years. They had a falling out many years ago, and someone gave him a Pac-Man machine for his birthday. He started playing Pac-Man, thinking about the times he spent with his father. And out of the blue, his father picked up the phone and called him. It was a crazy story about how this took him back to a simpler time in life. We get a lot of comments like that—"This took me back to when I used to hang out at the pizza parlor, or the arcade." It brings back fond memories, and that's a pretty cool thing.
How do you hope to grow the brand?
We have 12 machines coming out this year—Marvel and Turtles games—and we'll be making some big announcements at CES in Las Vegas in January. The short answer is we're expanding our game offerings, we're making our machines better every day, and we put customer feedback into our product. We have about 15 people on our product development team in both New York and New Jersey, and affiliate development offices in California and Hong Kong. We take our development cycle and customer service seriously. At the core of it, we're trying to deliver a true arcade experience in your house for under $500.
Read the complete new issue of The Daily Front Row below!
Subscribe to our newsletter and follow us on Facebook  and Instagram to stay up to date on all the latest fashion news and juicy industry gossip.